It is difficult to describe what impact Robert Redford has had on the medium of film. On top of being my mother's teenage heartthrob, Redford is both a generation-defining actor and a powerful purveyor of the dramatic arts. Everyone has seen at last one movie of his, whether it be his career-defining portrayal as the Kid in Butch Cassidy, as Tom Booker aka the Horse Whisperer, or even as the human incarnation of Death himself in the original Twilight Zone series. Younger audiences will recognize him as Bryce Dallas Howard's dad in the live-action remake of Disney's Pete's Dragon, and he has also made his appearance in the MCU as Secretary Pierce in Captain America: The Winter Soldier. Oh, and he also was the brainchild of the Sundance Film Festival.
And today, following the announcement of his retirement from acting, we have a bizarre, yet heartwarming cinematic send-off.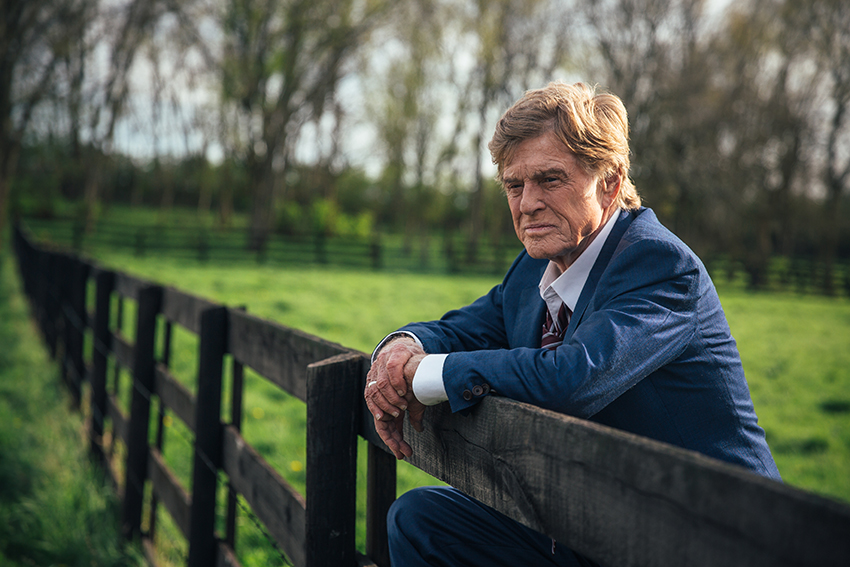 The Old Man & the Gun is written and directed by David Lowery, a regular contributor to the Sundance lineup with the likes of Ain't Them Bodies Saints and A Ghost Story, as well as having previously directed Redford in Pete's Dragon. This is the story of Forest Tucker, an elderly man from 1980s America's South who worked as a professional bank robber and criminal, despite always presenting himself as a courteous and considerate gentleman.
His slew of crimes attracts the attention of both the public, and that of Police Detective John Hunt, played by Casey Affleck. Forest becomes romantically acquainted with Jewel (Sissy Spacek), a ranch owner who knows of his chosen occupation, and who continues to see him despite the increasing attention on him. This while Forest considers the paths that he has chosen throughout his life, and what exactly he wants to do with the rest of it.
Speaking first from a technical side, this movie is a masterpiece in cinematic pacing and storytelling. With a running time of just 90 minutes, The Old Man & the Gun is a simple story padded to establish an atmosphere that ties back into the nuance of its lead character. Further propelling this atmosphere into a real space is the minimal use of a musical score, as well as Lowery's script, which is simple and straightforward, and avoids any convoluted dialogue or exposition. I have never seen a film's production values correlate so well with its content, and it results in a relaxed and fulfilling viewing experience.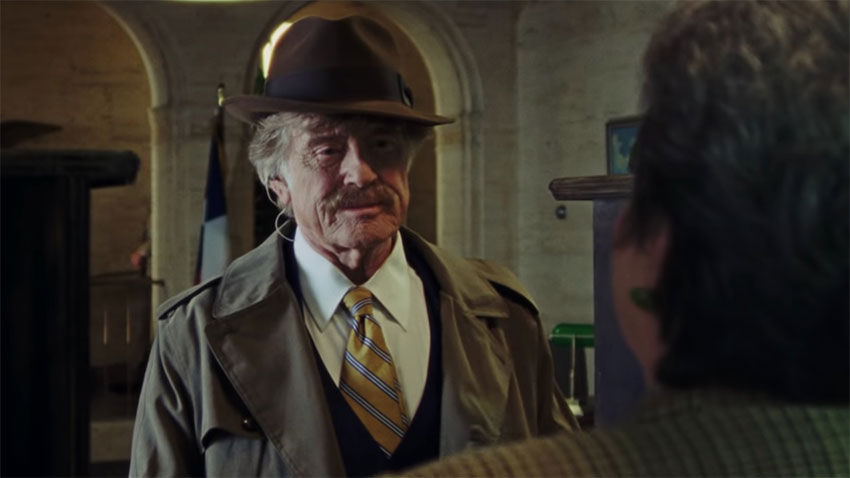 There are some risks taken here. For one, the film makes use of an extended flashback to illustrate Forest Tucker's past jailbreaks. It also makes use of descriptive captions to tell its story, rather than using traditional cues to signify the passage of time and consequence. Some audience members may be turned away by the slow pacing, but those that endure are rewarded with scenes that could not possibly be visualized without the way in which they are built up. A bank manager announcing to an unsuspecting crowd that the establishment has just been robbed. Tucker and PD Hunt sitting at opposite ends of a diner with their respective others just enjoying their meals. Scenes like these are just magical, and they would not be effective (or in one case, provocative) without the way in which the entire film is structured.
At the heart of this is Robert Redford, who depicts a man torn between doing what he loves, and the uncertainty of what the future may hold for him. He loves robbing banks. He carries a gun, but he never uses it. He will stop at the side of the road to help a woman with her car. He will compliment the bank teller as he's forcing her to hand over wads of money. This is a fascinating character that achieves likeability and emotional legitimacy with the audience, presented to them by a charismatic, confident, and charming actor. It really is a swansong performance.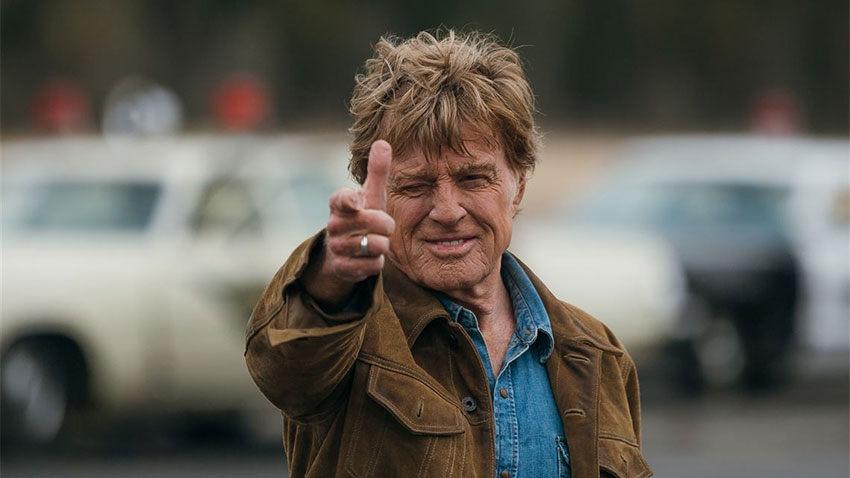 If I have to mention any drawbacks, I will say that Casey Affleck's performance runs a tightrope between having nuanced similar to that of Redford's and being just another Casey Affleck performance. It is not bad, but it contributes little to his character's relationship to Forest Tucker, which is initially played up to be a significant part of the narrative. This may have something to do with the script feeling like it didn't have much for John Hunt to do, with the character's conclusion amounting to a very small interaction between him and Tucker at the end.
However, this would only be a major problem if Forest and John's relationship was placed at the forefront of the story. It is not, and therefore it does not impact the relationship that is focused on: Forest and Jewel. The dynamic that these two characters enjoy amounts to more a companionship than anything, which is not only admirable given Forest's romantic history, but also speaks to his overall character who wishes to continue doing what he loves.
The title of this review refers to a scene that recreates Redford's role in the Sundance Kid, taken moments before the police once again catch up to him. It is a fitting tribute and one of the many instances where the film serves as an emotional farewell to the man. The Old Man & the Gun has ambition that culminates in a touching story, and a heartfelt film to boot.
Last Updated: January 7, 2019
The Old Man & The Gun

Marking the departure of a Hollywood great, The Old Man & The Gun is a unique story bolstered by a unique method of storytelling. A dawdling script and the odd performance are not enough to derail what is a relaxed and pleasant ride of a film, just like it's main character.