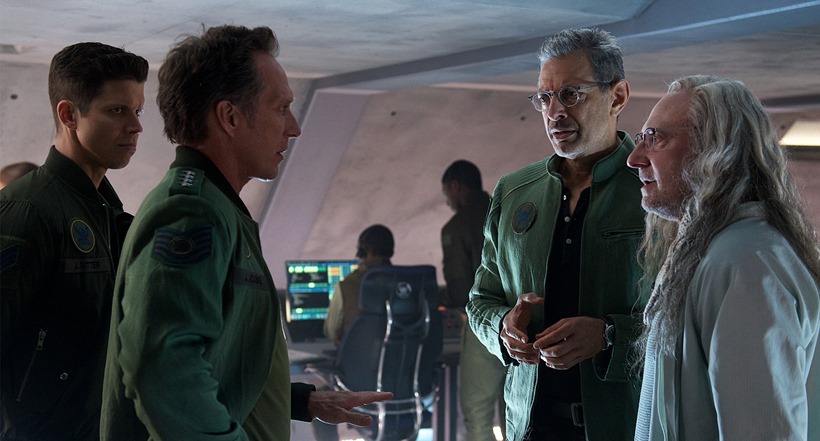 Twenty years. Give or take, but that's how long it has been since the first Independence Day movie came out. A film which is still massively fun to watch after two of those decades have slipped by. And since then, a lot has changed in the movie industry. Special effects are bigger, more bombastic than ever. China is a heavyweight territory that can make or break a film when it comes to box office results. Movie studios are relying far more on social media to help drive awareness for a film than stuffy critics at newspapers.
Man, Bob Dylan wasn't joking when he warbled about the times changing as he imitated Dewey Cox. But a sequel for Independence Day isn't just welcome. It's a film that people have been wanting to see ever since the first flick featured the tag team of Jeff Goldblum and Will Smith using the power of a Macintosh with unbelievable battery power to cripple the alien mothership. Thing is, director Roland Emmerich needed technology to catch up with his idea for the sequel.
"I had one big idea [for the movie] which was to create a totally different world that's enhanced by alien technology and that the whole world was united," Emmerich said to io9.

Secondly, I said 'Okay, so, the Mothership this time, comes down to Earth and it's as big as the Atlantic Ocean.' These two ideas pretty much drive the film.
Independence Day: Resurgence features a few returning cast members in the forms of
Bill Pullman, Jeff Goldblum, Judd Hirsch, Brent Spiner and Vivica A. Fox. But the biggest star of the first film won't be around, as Will Smith turned down a chance to star in the sequel. Which resulted in Captain Hiller meeting a grisly end as a test pilot according to the viral marketing for Indepedence Day: Resurgence. But at least that opened the door for the new generation to take over, as Hiller's stepson who is played by Jessie Usher gets to take a leading role in the sequel.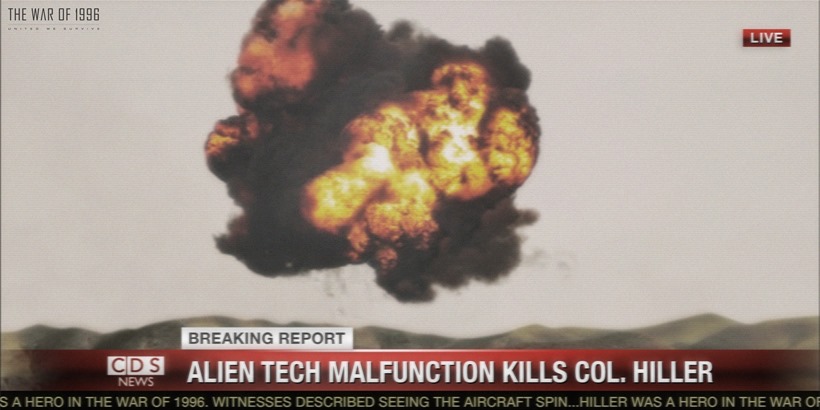 "We tell the story of the stepson, who grew up in the shadow of a very prominent father," Emmerich said. "That is the story."
The rest of the new generation in Independence Day: Resurgence includes fellow pilot Liam Hemsworth and Maika Monroe as daughter of former Us president Thomas Whitmore. The first Independence Day film is still very much an American patriotastic flick. After all, it's right there in the title. But for Independence Day: Resurgence? That one nation patriotism has been dialled down as the world has united after the war of 1996. "This time we tried to stay away from as much of [that patriotism] as we could," Emmerich said.
It's a little bit more complicated than other films, structurally, and naturally we have more characters than in the first one, because we have some sort of a hand-off from older to younger generations.
Independence Day: Resurgence is out on June 24, a day that mankind will never forget as it rose up with one voice and declared that it will not go quietly into the night as cinemas charged devastating fees for a small box of Astros and a popcorn.
Last Updated: May 20, 2016