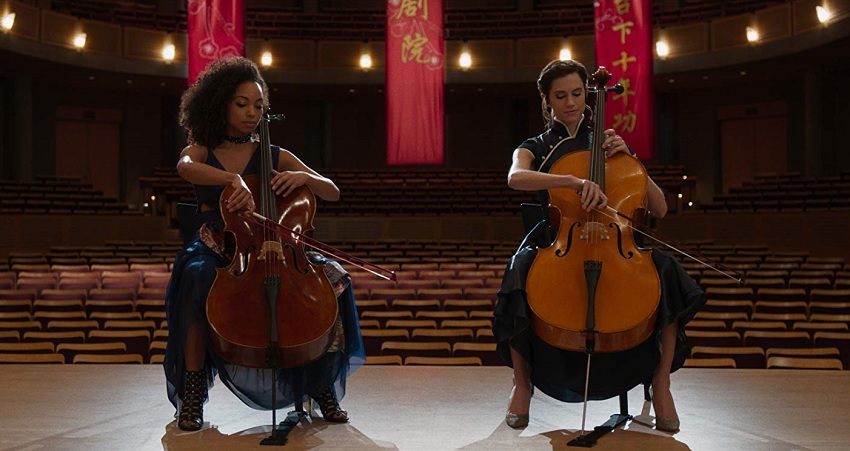 The Perfection has nothing to do with my expertly prepared well-done steak this time but is instead the upcoming Netflix horror thriller starring Allison Williams (Get Out, Girls) and Logan Browning (Dear White People, Hit the Floor). It's directed by Richard Shepard (The Matador, Dom Hemingway), who also co-wrote the script with Eric C. Charmelo and Nicole Snyder (who've worked together on Ringer and Supernatural).
The official plot synopsis is as follows:
The Perfection is an elegant and terrifying suspense ride filled with unexpected twists and turns. When troubled musical prodigy Charlotte (Allison Williams) seeks out Elizabeth (Logan Browning), the new star pupil of her former school, the encounter sends both musicians down a sinister path with shocking consequences.
Let's take a look:
Let me take a guess at what's going on here. Charlotte, who I'm assuming has a history with some kind of mental illness or childhood trauma, is losing her position as first chair in the orchestra to the younger Elizabeth, which in turn causes her issues to resurface and for her to become a touch unhinged. She then befriends this upstart in order to sabotage her career, and secure her own position in the process.
The plot might be a bit predictable, but that doesn't really matter here because the joy in the movie is watching it play out. This is a mix of psychological and body horror, where one is never really sure of what's real and what isn't, which makes for a twisted journey. It looks well directed and acted, so I think horror fans who prefer their scares on the more cerebral side to those who enjoy monsters lurking in the shadows will enjoy this.
What do you think?
The Perfection is due to premiere on Netflix on 24 May. It also stars Alaina Huffman, Steven Weber, Winnie Hung, and Graeme Duffy.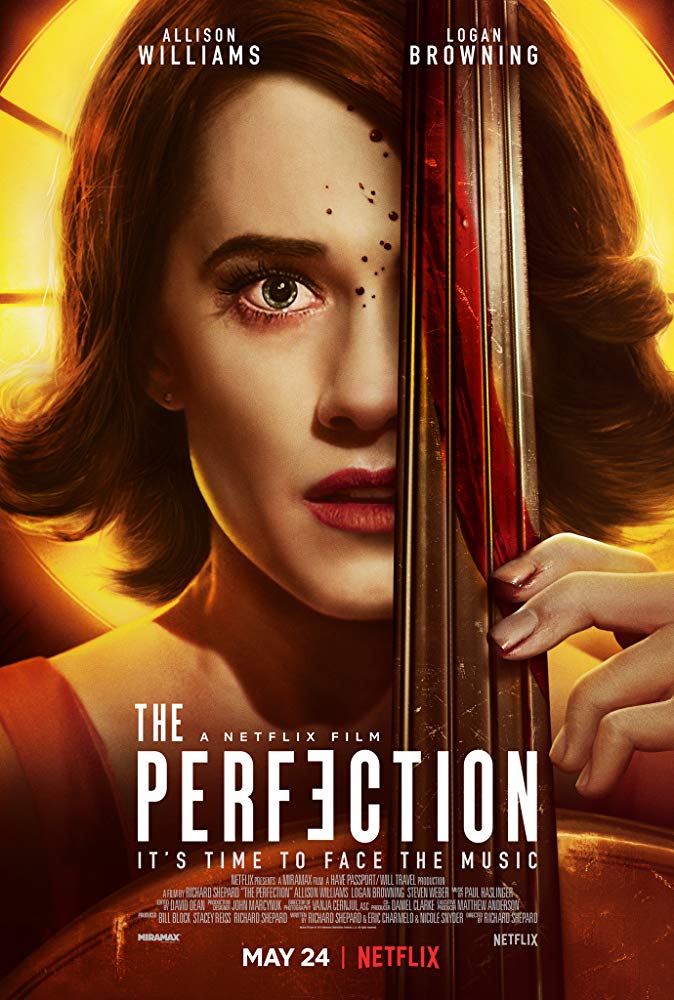 Last Updated: April 16, 2019