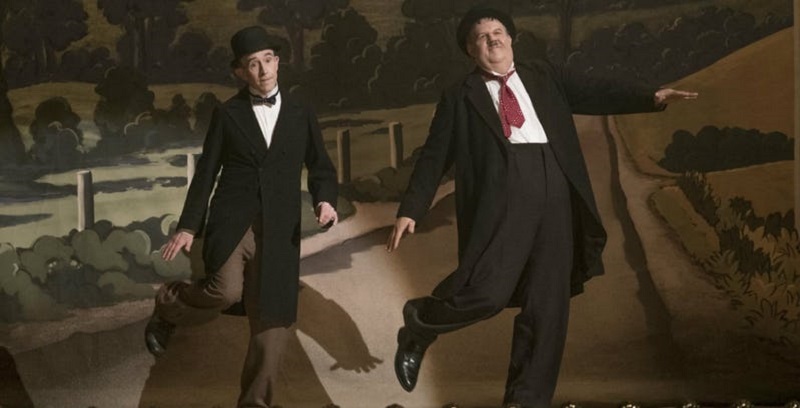 The movie world owes a lot to the comedic duo of Stan Laurel and Oliver Hardy, whose brand of slapstick and energetic physical comedy certainly ushered in a new type of humour that continues to play out today. Which is perhaps why it is so fitting that the legendary duo are getting a Hollywood tribute of their own with the new biopic Stan & Ollie.
Stan & Ollie is set in the latter days of the duo's lives and sees Stan Laurel (Steve Coogan) and Oliver Hardy (John C. Reilly) embark upon a tour of Britain, with their glory days on the big screen well behind them. Along the way, the pair must deal with such obstacles as dwindling crowds at their performances and Oliver's failing health, as well as some long-buried ghosts of their past.
The movie has been getting stellar reviews from critics who have already had the privilege of seeing the movie and based on this new trailer for it, it's easy to see why. Not only is the transformation of John C Reilly as Hardy remarkable, but both actors appear to have incredible chemistry between them with writer Jeff Pope and director Jon Baird making a movie that is not just a biopic, but also serves as a tribute to the pairs ensuring friendship and remarkable comedy. Stan & Ollie is a movie that could both entertain and leave one feeling like they have onions under their eyes.
Which at the end of the day, is perhaps the way the pair would've wanted audiences to feel when looking back at their remarkable legacy and career. Stan & Ollie releases in South Africa in January 2019.
Last Updated: November 22, 2018