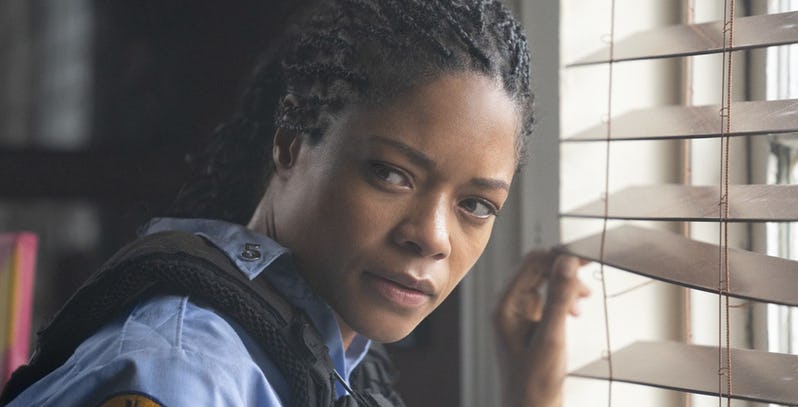 The story of US brutality on African Americans is a common one that gets a lot of focus, especially on movies and TV series. How it affects the lives of African American police officers themselves and the poor treatment they get from their own communities though is less commonly documented.
Black and Blue follows the story of Alicia West (Naomie Harris), a rookie-cop who lands up being outcast against both parties when she accidentally films a group of police officers killing a drug dealer on her body cam. After barely escaping with her life, Alicia discovers she's now being pursued by both corrupt cops and local criminals who're desperate to destroy the incriminating footage before it's made public. With the public already not trusting her as a cop though, she ends up with little refuge and has to team up with a friend Milo "Mouse" Jackson (Tyrese Gibson), the only local who's willing to help her, to fight for her survival and bring the truth of the police brutality to life.
While the initial plot of the film sounds like it might be more dramatic, the trailer shows that this is clearly an action film at heart and so we can expect some big gun battles as Harris and Gibson go up against both the local police force and the gangs to fight their way out of their predicament. The film does look entertaining though, balancing its racial and political overtones with some fun action sequences meaning it could apply to a wide audience if they get it right.
Black and Blue is directed by Deon Taylor (The Intruder) off a script by Peter A. Dowling (Flightplan) and alongside Harris and Gibson features the capable cast of Mike Colter, Frank Grillo, Reid Scott and Nafessa Williams. The film doesn't have any release date as yet, but whenever it does make its way to our screens should provide some worthwhile entertainment.
Last Updated: June 26, 2019