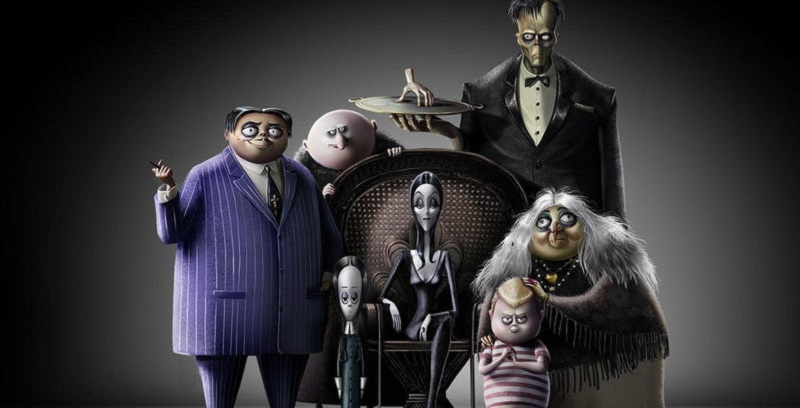 There are many of us who perhaps wish we could exchange some of our family members for anyone else because of the problems they bring with them, while some of us find some comfort in all the dysfunction. Much like the family that we have here at Critical Hit. We're all very different, diverse, opinionated and somehow still put up with Darryn. But we honestly wouldn't have it any other way. (Darryn's note:Aww thanks Craig…I think)
When it comes to dysfunctional families that still work, perhaps there is no better example of this than The Addams Family. First created in 1930 by Charles Addams, the ultimate gothic family has come a long way from their days as a single-panel comic strip in newspapers, with a variety of animated and live-action series and movies over the years spinning out from the source material. A new animated movie is coming our way in October, just in time for Halloween. Here's an early look at it:
This teaser for the upcoming movie seems to be aimed at just getting us reacquainted with the family rather than giving us any details of what we can expect from this new film. I must be honest in saying that while I've typically loved the antics of the Addams family, I'm not a fan of what this trailer has to offer. The movie might feature the amazing voice talents of Oscar Isaac, Charlize Theron. Chloë Grace Moretz, Nick Kroll, Bette Midler, and Stranger Things' Finn Wolfhard, but they seem to lack the passion in bringing these beloved characters to life and along with some unremarkable animation work, the trailer just falls flat.
The film is directed by Conrad Vernon (Sausage Party) and has gone through its fair share of development troubles before landing on this final product, including at one point in time being in development as a stop-motion animation project directed by Tim Burton. Something which I would have loved to have seen.  It's still great to see the project finally come together though and hopefully this is more just a matter of a disappointing trailer than a disappointing movie. Though, I'm sure the Addams Family themselves would probably find some strange joy in watching a horrible movie, so maybe it's fitting.
Last Updated: April 10, 2019