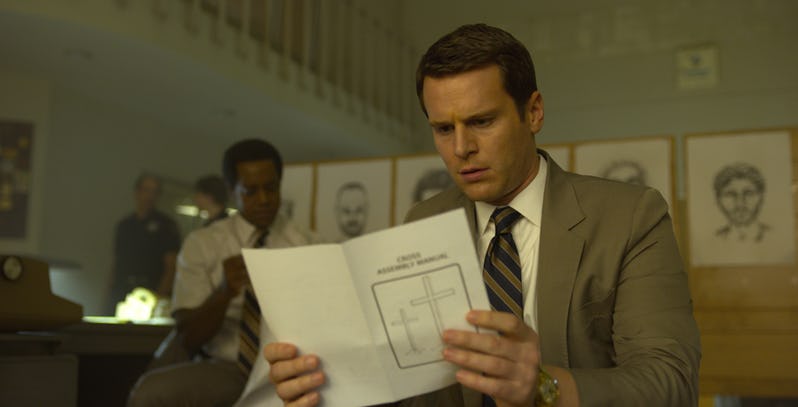 Few people would ever venture to try to understand the mind of a serial killer, yet that is exactly what Netflix's Mindhunter did when it debuted in late 2017. The first season was a slow burner as it focused on developing its characters: FBI agents Holden Ford (Jonathan Groff) and Bill Tench (Holt McCallany), and their mix of sociopathic killers that they're trying to understand. It was a great example of character development, but a season that could just have easily frustrated many as it lacked any big crime-solving hooks along the way.
The second season is looking to change that though. With all of the character setup perfectly completed, the time is ripe for the duo to leverage their serial killer connections to do some actual crime-solving while continuing to get drawn deeper and deeper into the mad psyche of a twisted killer.  
Cameron Britton put in a fantastic performance in the first season of Mindhunter as real-life serial killer Ed Kemper and it's great to see him back in action as the closest anyone else has possibly gotten to recreating a smart, calculated and savage serial killer since Anthony Hopkin's terrifying Hannibal Lector performance in Silence of the Lambs. The trailer also places a big aspect on a particular criminal act that could likely become a big narrative focus of the second season.
Mindhunters was created by David Fincher, who knows a thing or two about the subject matter after having directed movies like Zodiac and Se7en. Fincher shares directing duties with Carl Franklin and Andrew Dominik on the series when it returns on August 16.
Last Updated: July 30, 2019