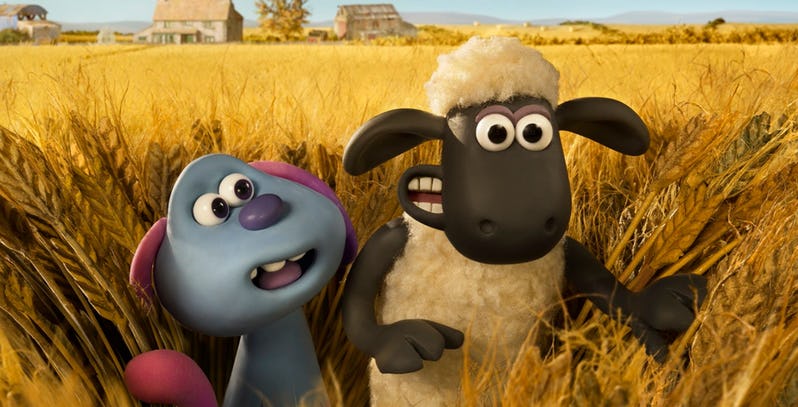 Those guys from Aardman Animation are at it again. Despite suffering a rare failure with last year's Early Man, they continue to stick to their particular brand of storytelling and humour, this time returning to a franchise that they've had previous success with as they bring Shaun the Sheep back to the big screen.
And like all sequels, this time they are going bigger, or as big as they can in a story about a sheep on a farm, by introducing a strange visitor from outer space who is lost and needs to find a way home. And obviously to do that, they needs the support of some intelligent life on earth. We already know that humans aren't going to cut it and so it's left to Shaun and his fellow farm animals to come to the rescue and help their new alien life form make it back home.
If you're a fan of previous Aardman films like Wallace and Gromit or the first Shaun the Sheep movie, then you are going to enjoy this. Though, if you are a little put off by their often quirky style, then this is unlikely to win you over. Aardman though should avoid some of the criticism from its last movie as Farmageddon sees Aardman veterans Richard Phelan and Will Bechler return to steer this movie, which should no doubt have it feeling like the Aardman of old. Aardman has been struggling to keep up to the quality of Laika's films and hopefully the competition will only be taking them to new heights.
Shaun the Sheep 2: Farmageddon is expected to release on October 18th.
Last Updated: April 2, 2019