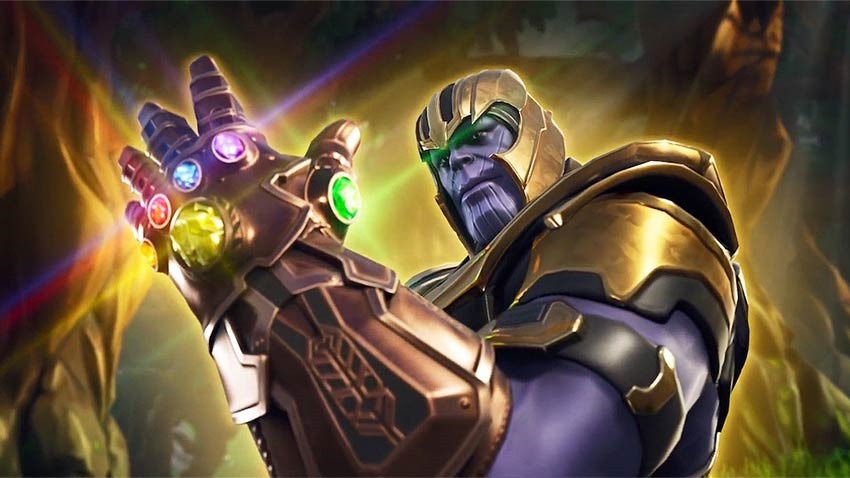 Today's the release of Avengers: Endgame, the last film the in the current phase of the Marvel Cinematic Universe. It's the culmination of a 20-something movie arc that's spanned the last decade. It's also, according to those who've seen it, very very good indeed.
While we'll not spoil any of it (I've yet to watch it, myself), there's a lovely Avengers Easter Egg in Google's search engine right now that tickles me. The Easter egg is itself spoiler free so don't worry about it ruining anything for you, but it is incredibly fun.
All you need to do is search for "Thanos" on Google, and then click on the Infinity Gauntlet that appears on the right bar in search.
Do it. No really, do it. And do it soon, before some jerks game the search results to make it show spoilers. We'll wait. Come back afterwards.
As you'd kinda expect, it erases half of the searches from the page, even whittling the 90,700,000 results down to 45,350,000. Now that you've done that. Why don't you read our spoiler-free review while you wait in anticipation for the movie that you'll probably be watching this weekend.
We said that "Avengers: Endgame is a love letter, to all the Marvel Cinematic Universe films that came before it, and to all that will come after. It's a respectful, loving and in some ways daring tribute to eleven years' worth of an ever-expanding universe."
Last Updated: April 26, 2019