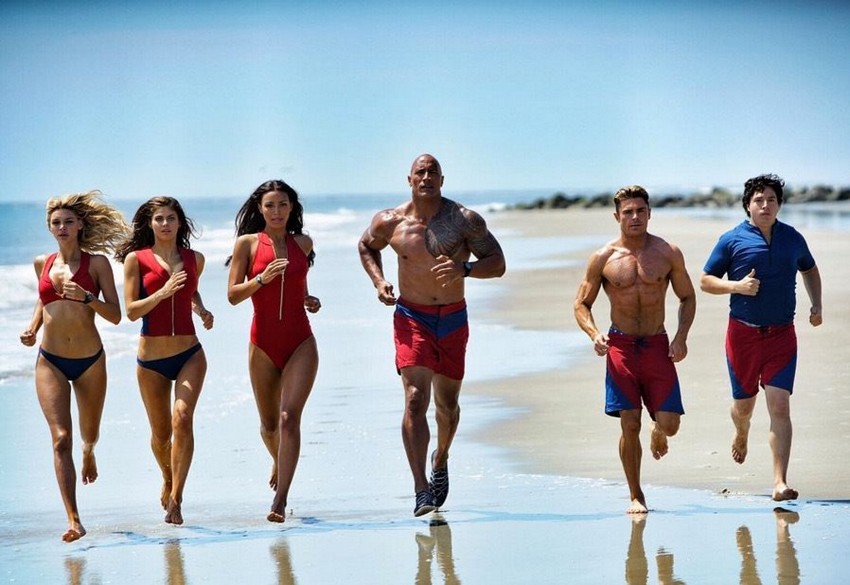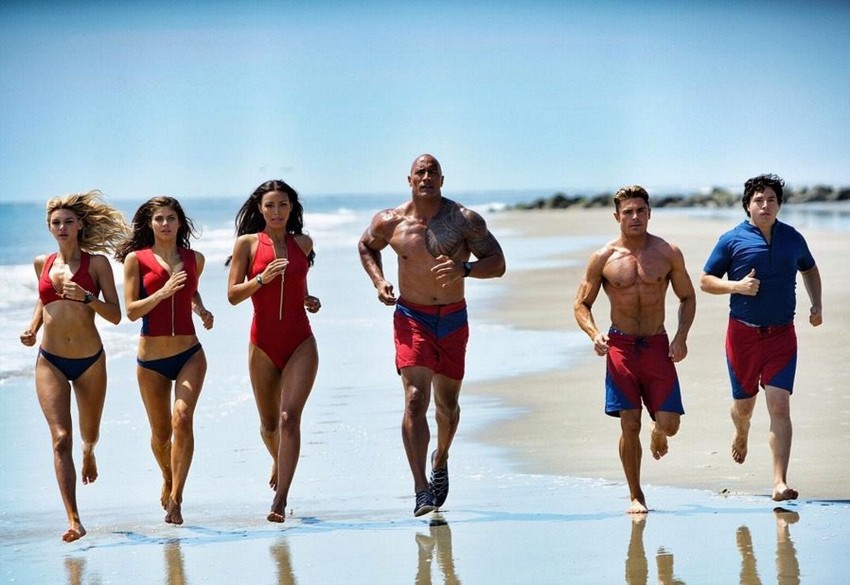 Folks, I am genuinely 100% no sarcasm looking forward to a Baywatch movie co-starring a WWE wrestler and a guy from High School Musical! What a time to be alive!
My enthusiasm for the upcoming Dwayne Johnson and Zac Efron feature film adaptation of the cheesetastic 90's show that featured David Hasselhoff, Pamela Anderson, and a bunch of other bikini-clad beauties all running in slow motion way too much to be physically feasible should be readily apparent to anybody that saw the funny first trailer. And now there's even more hilarity to go around with a new red-band trailer!
Much like what Phil Lord and Chris Miller did with their 21 Jump Street reboot, this version of Baywatch will be an R-rated comedy poking fun at the original series. And you can get a taste of some of that R-ratedness – as well as what Priyanka Chopra's villain is actually up to – in this new preview below!
Along with the trailer, ComingSoon.net have also unveiled pics of a special Baywatch promo calendar, completed with centrefolds for the lead characters, that the producers of the film has sent them.
Baywatch was directed by Seth Gordon (Horrible Bosses) and also stars Alexandra Daddario, Jon Bass, Kelly Rohrbach, Ilfenesh Hadera, and Hannibal Buress. Original series stars David Hasselhoff and Pamela Anderson will also be appearing in some form. Baywatch is scheduled for release on May 26, 2017.
Last Updated: January 12, 2017