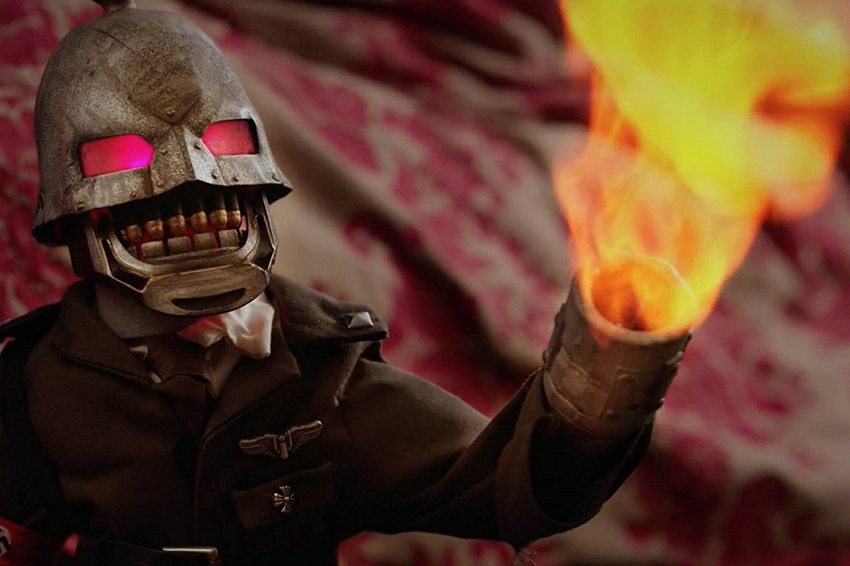 If it's true what they say and only the good die young, then the Puppet Master franchise of horror movies is definitely not good – but there must be something to them or else the thirteenth entry into the long-running franchise wouldn't be nearly upon us.
Puppet Master: The Littlest Reich is the latest entry in the cult direct-to-DVD horror franchise all about evil anthropomorphic puppets who're out to get you that first premiered way back in 1989. It's directed by Sonny Laguna and Tommy Wiklund (the writer/director pairing behind the Swedish horror movie Wither) and written by S. Craig Zahler (who wrote the well-regarded 2015 western-horror Bone Tomahawk). Thomas Lennon, Michael Paré, Charlyne Yi, Udo Kier, and Matthias Hues all star – not a bad cast to be honest. The last is a name I haven't seen in forever and remember fondly from B-grade '90s action movies. He comes in peace!
For people who've been following the franchise, this entry takes place in a parallel universe which is meant to explain why the original Puppet Master André Toulon is a Nazi this time around, instead of the staunch Nazi hater he was during the Axis saga. I hope that makes sense to you.
The official plot synopsis, not that I think it really matters for movies like this, is as follows:
Edgar (Lennon) is recently divorced and returns to his childhood home where he finds a nefarious looking puppet in his deceased brother's room. He decides to sell the doll for some quick cash at a small-town convention celebrating the 30th Anniversary of the infamous Toulon Murders. All hell breaks loose when a strange force animates the puppets at the convention, setting them on a bloody killing spree that's motivated by an evil as old as time.
Let's take a look:
After watching the trailer I don't feel too negatively towards this because it seems like it could be a silly, fun movie to watch. It's definitely one of those bad movies that you'll watch with a group of friends just to see how ridiculous it can be – and there's plenty of that on display with the over-the-top gore, dirt cheap effects work, and cheesy lines. It might be billed as a horror, but it looks more like a comedy to me.
What do you think?
Puppet Master: The Littlest Reich will actually receive a theatrical release in the US on 17 August, although I suspect it'll be heading to VOD and DVD very soon.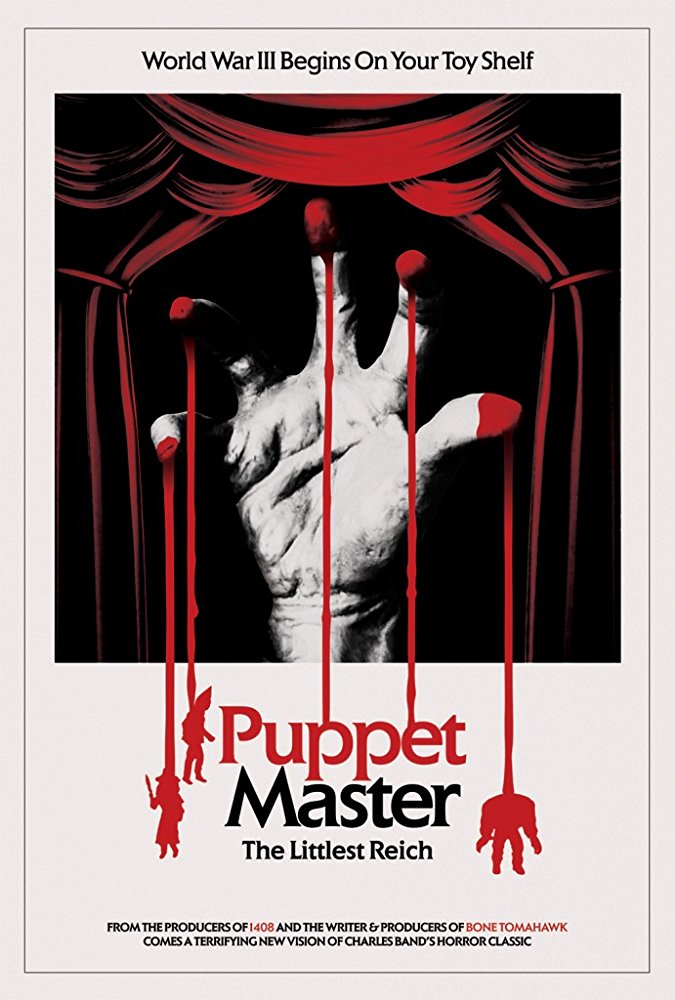 Last Updated: August 6, 2018