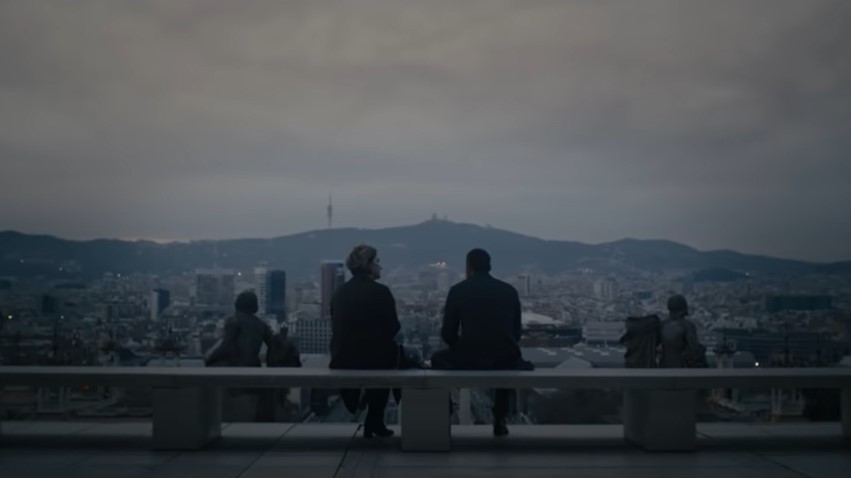 The Innocent, or El inocente is you prefer the original Spanish, is Netflix's upcoming crime drama miniseries from Oriol Paulo (The Body, The Invisible Guest) that's based on a novel by popular American thriller author Harlen Coben.
In case you missed the news back then, Coben inked a five-year deal with the streaming giant in 2018 that would see fourteen of his novels being developed into movies or TV series. The Innocent, based on his 2005 novel of the same name, is the third title to be released as part of the deal, following in the footsteps of last year's British and Polish (respectively) miniseries The Stranger and The Woods.
Nine years after being jailed for accidentally killing a man during an argument, Mateo (Mario Casas – The Paramedic) is trying to restart his life together with his wife Olivia (Aura Garrido – The Ministry of Time). But while Olivia is away on a business trip he receives a shocking call from her phone that threatens to tear their lives apart once more. His search for the truth behind the call is further complicated by a police detective (Alexandra Jiménez – The Distances) investigating a suspected suicide, with the victim being linked to Mateo's past.
The official plot synopsis is as follows:
An accidental killing leads a man down a dark hole of intrigue and murder. Just as he finds love and freedom, one phone call brings back the nightmare.
Let's take a look, but before we do I'll issue a precautionary NSFW warning due to a few risqué scenes in the trailer:
This looks like an intriguing crime drama. The performances look good, and I'm quite keen to see the mystery play out and to discover how everything is linked.
What do you think?
The eight-episode-long season of The Innocent will premiere on Netflix on 30 April.
Last Updated: April 12, 2021