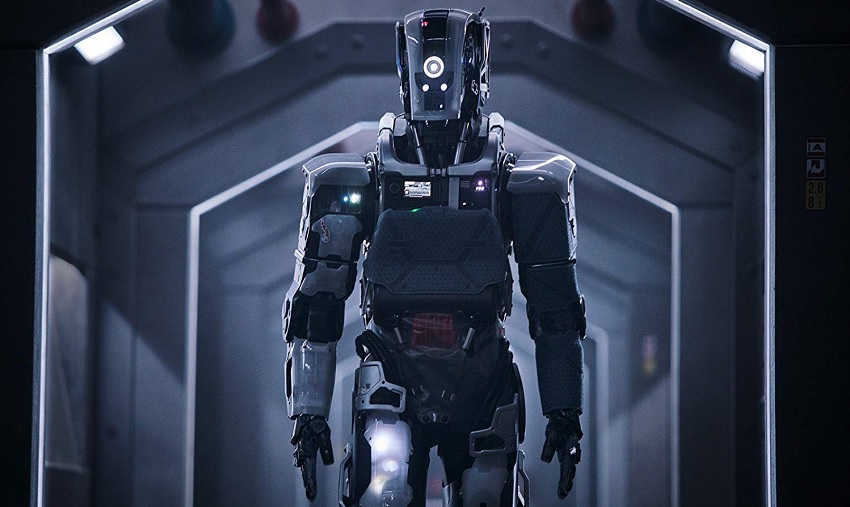 I Am Mother is the upcoming Netflix sci-fi thriller that marks the debut feature of director Grant Sputore and writer Michael Lloyd Green. It premiered earlier this year at the Sundance Film Festival to generally good, but not necessarily great, reviews from critics and audience members.
Set sometime in a post-apocalyptic future Clara Rugaard (Teen Spirit) stars as the simply-named Daughter, a young girl under the care of Mother, an A.I. designed to repopulate the Earth (voiced by Rose Byrne – Damages, and physically performed by Luke Hawker – Krampus). However their peaceful, isolated existence is disrupted when an injured woman (Hillary Swank – Million Dollar Baby) arrives on their doorstep and throws everything Daughter has been taught about the world into question.
The official plot synopsis is as follows:
I AM MOTHER is a sci-fi thriller about a teenage girl (Clara Rugaard), who is the first of a new generation of humans to be raised by Mother (Rose Byrne), a robot designed to repopulate the earth after the extinction of humankind. But the pair's unique relationship is threatened when an injured stranger (Hilary Swank) arrives with news that calls into question everything Daughter has been told about the outside world and her Mother's intentions.
I'm going to do something I've never done before and actually advise you not to watch more than half the trailer if you already think this is something you'd like to watch – it just gets way too spoilery after that. And now that you're forewarned, let's take a look:
Well if you didn't listen to what I just said above, that's what we call spoilers folks. So many plot spoilers, and is it my imagination or does Clara Rugaard have a significant resemblance to Hillary Swank?
Anyway, I think this looks like an intriguing and thought-provoking sci-fi thriller – and for one that's done on a budget, it certainly looks pretty good for the most part too. This is a movie that relies heavily on its stars to shine, and both Rugaard and Swank (lest we forget she's a two-time Best Actress Oscar winner) look like they're putting in good performances. Thanks to the trailer I think I already have a fairly good idea of how the plot will unfold, but it's still one I want to see play out.
What do you think?
I Am Mother is due for release on Netflix on 7 June.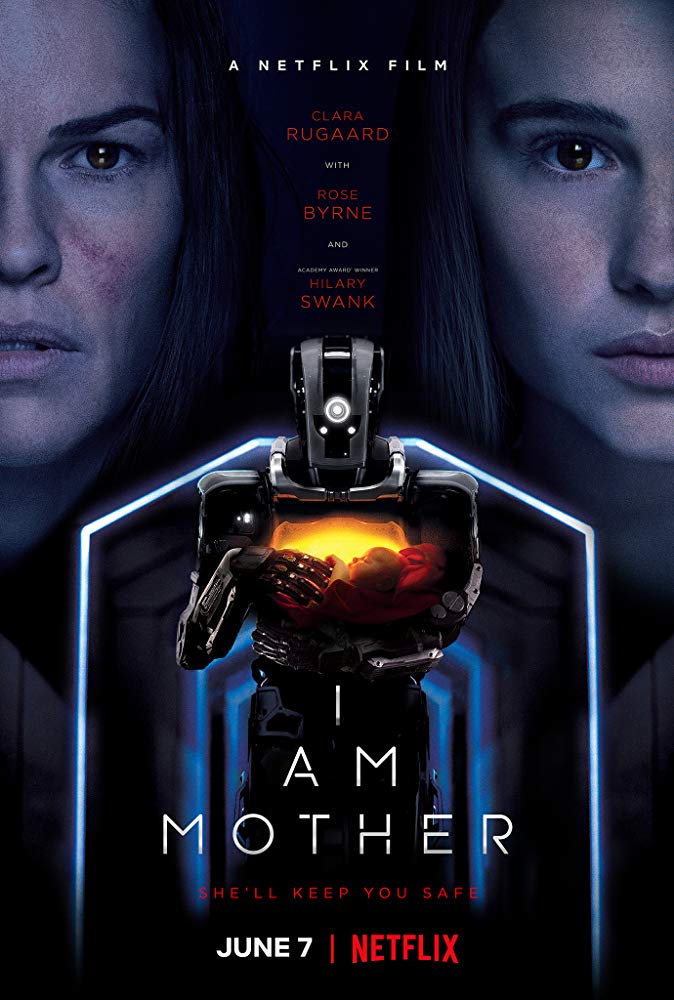 Last Updated: May 10, 2019