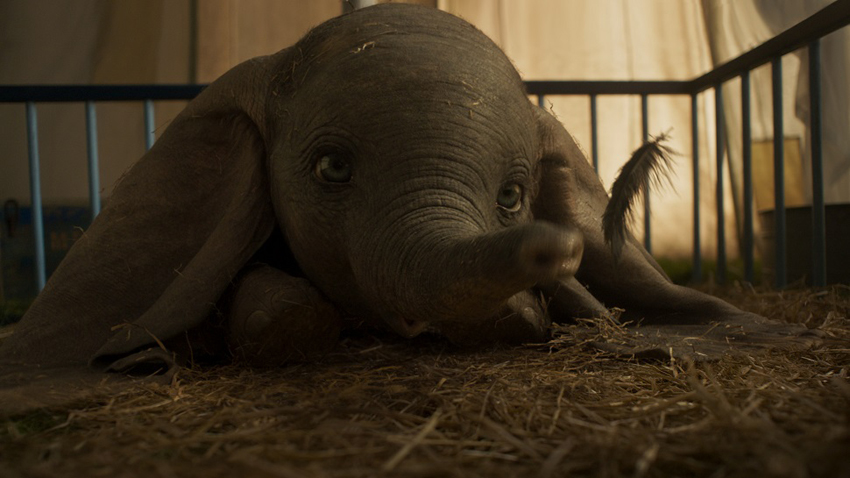 Since Disney first embarked on this plan to remake their beloved classic animated movies as live-action feature film, they've mostly attained huge success with their efforts, cleaning up at the box office. In 2019 though, they're going to face some stiff adversity: Themselves.
The House of Mouse has no fewer than three of these big budget live-action remakes dropping next year, with director Tim Burton's Dumbo kicking things off in March, then followed by Guy Ritchie's Aladdin in May and then Jon Favreau's The Lion King in July. That's quite a stacked lineup in a very short space of time, so it will be interesting to see if these will have the long legs – or in Dumbo's case, big ears – to stay atop the box office.
At least we already know that Burton's take on the classic tale of the baby circus elephant who discovers a magical ability to fly looks every bit as charming as the 1941 original. There's none of the filmmaker's trademark goth darkness as this looks like pure Disney wonderment – which of course includes a mild dash of childhood emotional scars thanks to baby animals being removed from their mothers (Why do you always do this, Disney? WHY?!). Check it out below in the first full trailer that was released last night.
From Disney and visionary director Tim Burton, the all-new grand live-action adventure Dumbo expands on the beloved classic story where differences are celebrated, family is cherished and dreams take flight. Circus owner Max Medici (Danny DeVito) enlists former star Holt Farrier (Colin Farrell) and his children Milly (Nico Parker) and Joe (Finley Hobbins) to care for a newborn elephant whose oversized ears make him a laughingstock in an already struggling circus.

But when they discover that Dumbo can fly, the circus makes an incredible comeback, attracting persuasive entrepreneur V.A. Vandevere (Michael Keaton), who recruits the peculiar pachyderm for his newest, larger-than-life entertainment venture, Dreamland. Dumbo soars to new heights alongside a charming and spectacular aerial artist, Colette Marchant (Eva Green), until Holt learns that beneath its shiny veneer, Dreamland is full of dark secrets.
Dumbo boasts a stellar cast that includes Colin Farrell, Eva Green, Michael Keaton, and Danny DeVito, and it flies into cinemas on 29 March 2019.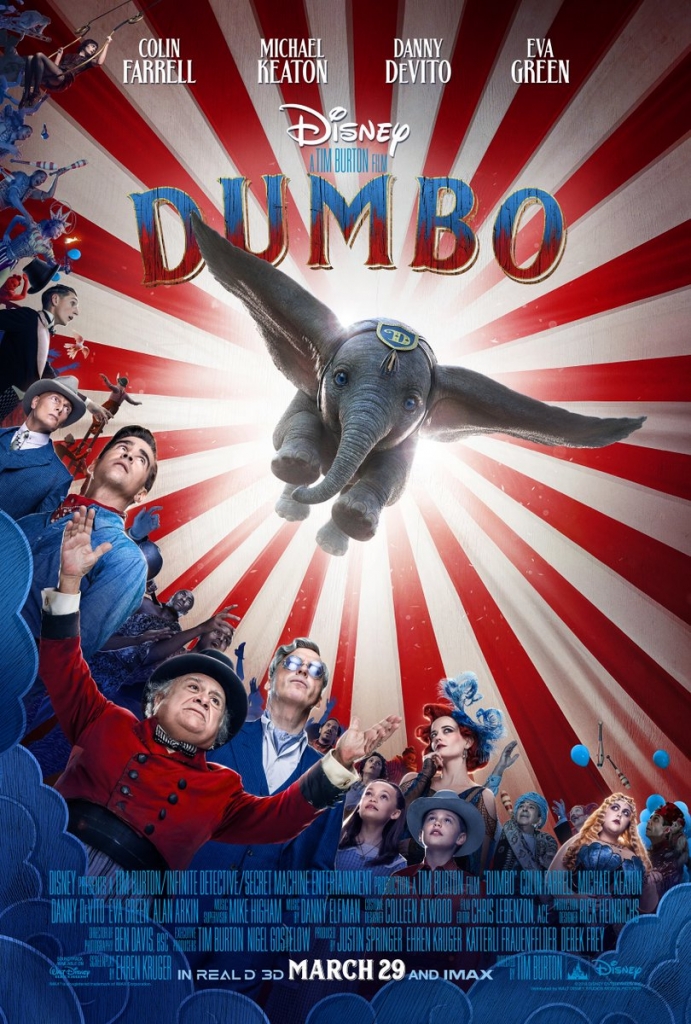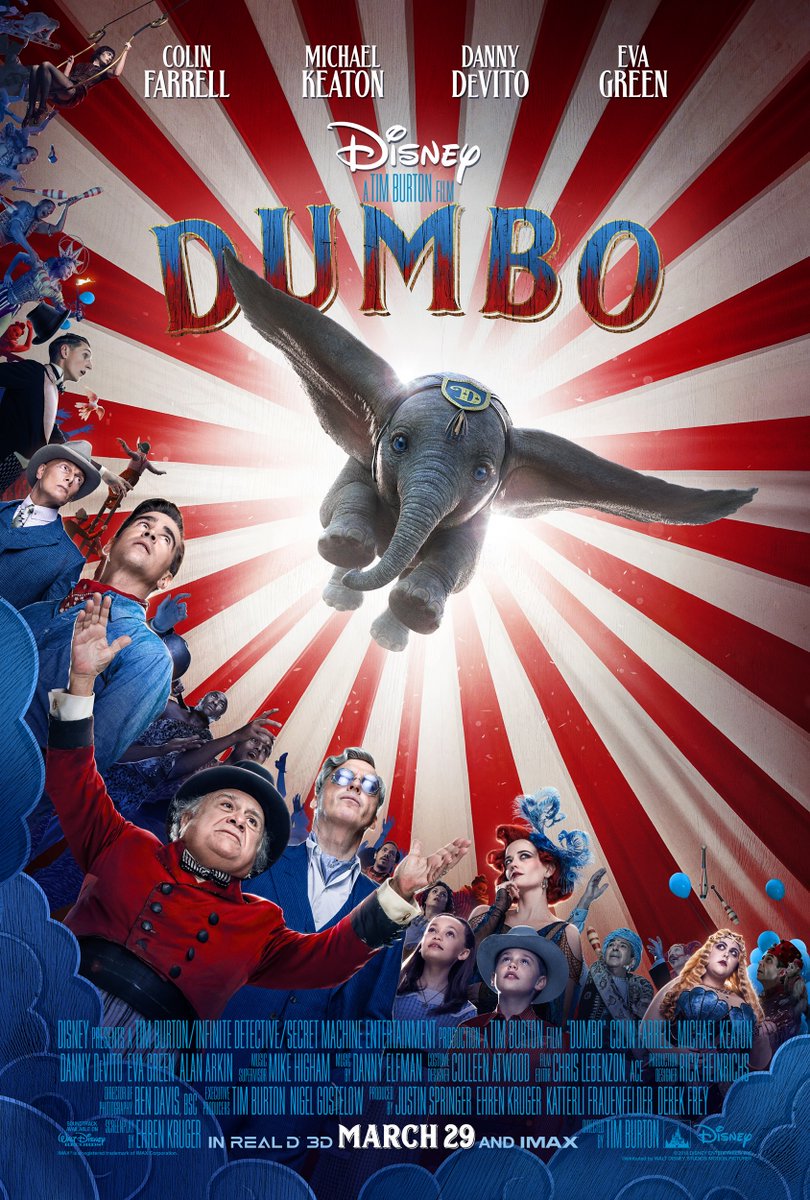 Last Updated: November 15, 2018