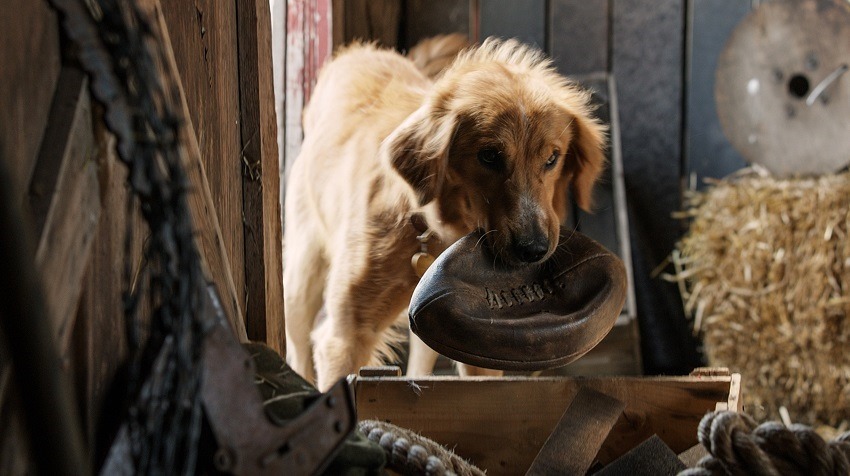 A few weeks ago a video surfaced which sought to show animal cruelty and mistreatment on the set of a film exactly about the opposite, A Dog's Purpose. The video showed a scene being filmed where a visibly scared dog attempting to be put in rough, simulated waters. The video then cut and showed the animal in the water, before being taken below the surface and divers rushing to its aid. The video sparked mass controversy days before the film's premiere, but an independent investigation has found no harm in the shooting.
After the video surfaced, American Humane (the body that ensures good treatment of animals in films) suspended their representative on set during the depicted shoot and launched a third-party investigation into the matter. The investigation concluded recently, finding that the video had been purposefully edited to make it seems as though the animal was forced into the water. The opposite was true, with the investigation concluding that the two shoots happened on different days (as claimed by the film studio previously), and that no animal cruelty took place.
The entire statement can be found on the Animal Humane website, where the body confirms that the dog on set was notably comfortable with getting into the water on the day of the actual shoot. They do note however that signs of distress during the first attempt should have been picked up quicker, and that treatment on the animal in this state should have been more gentle. Irrespective of that, the body concludes that the proper procedures were followed thereafter, and that no harm came to the dog even after plunging beneath the surface of the water.
At the same time, American Humane believes that the handling of the dog in the first scene in the video should have been gentler and signs of stress recognized earlier. That being said, it is important to note that this was recognized and the scene did not proceed as insinuated by the misleadingly edited video.
It still doesn't answer questions of where there still is a need to put animals into potentially dangerous situations for filming when other alternatives exist (explored even in the same film, with a scene involving digital fire instead of the real deal). But for now it's comforting to know that at the very least the dog in question is just fine.
Last Updated: February 7, 2017