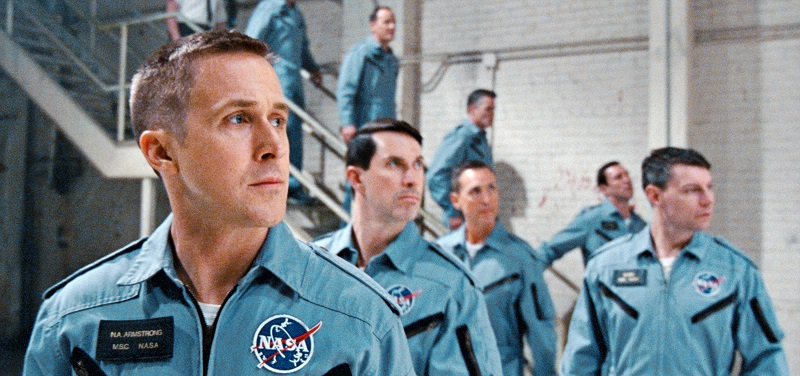 There was a time when the idea of space exploration was all about making the world better for mankind. We've since come to realise that it was all a ruse and served simply as enough of a distraction to prevent mankind from firing rockets at each other. Once we realised it was also cheaper to just keep shooting said rockets at each other rather than head to space, the normal dark side of humanity returned.
However, this third trailer for the epic new First Man film from Damian Chazelle, is focused on a time when those ideologies and noble ideas were still firmly in place. Featuring a speech from former president John F Kennedy, the film firmly focuses on American patriotism and what the race to be the first man on the moon meant for the nation. Or as I would call it, was a rousing distraction from the fiscal deficit the whole project had on the American economy.
Politics aside though, this movie is really shaping up to be a must watch. Not only has Damian Chazelle (Whiplash, La La Land) proved in his short career that he knows how to make a movie better than many of his older and more established counterparts, but First Man appears to be filled with enough drama, intensity, epic acting and directing to please most audiences. There is also a lot more to this than the American wave flagging bravado we typically see and shows a lot of heart and raw emotion to it all.
The movie stars Ryan Gosling as Neil Armstrong , the leader of the first manned mission to the moon and the man behind the iconic flag planting on the lunar body, with Claire Foy as his wife. Both look to be putting in exceptional performances here.
First Man is due for release in South Africa on October 26. All this patriotism is not likely to have quite the same effect with local audiences as it will in the US so I doubt this is going to be a big money maker here, but it should still get enough attention for the talent on display alone.
Last Updated: September 20, 2018