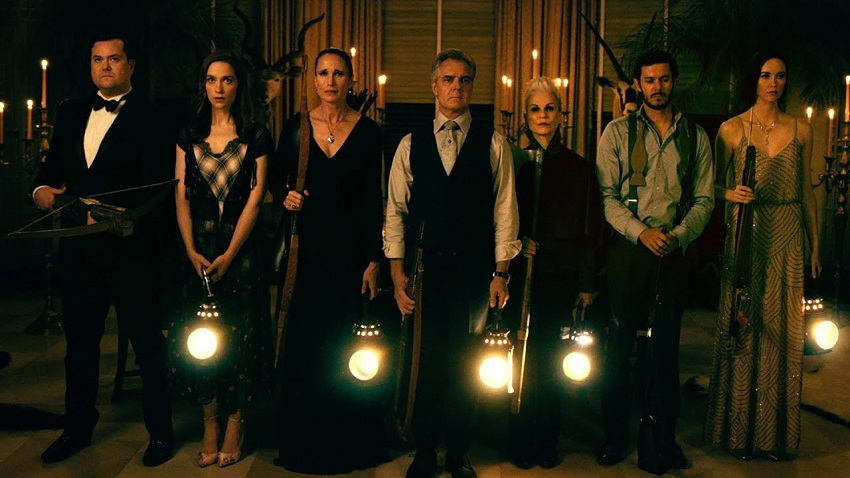 Ready or not, here I come! I'm pretty sure every child alive has heard those words at some point or another as they've all played the classic game of hide-and-seek unless they're seeking smallpox while hiding from vaccines. I'm pretty sure it's the last thing a bride expects to be playing on her wedding night though, unless we're engaging in some dodgy innuendo.
But that's what's happening in the upcoming R-rated horror comedy Ready or Not. Samara Weaving (The Babysitter, SMILF) stars as the newest member of the wealthy Le Domas family, famed for their empire built upon board games, when she marries their youngest son, Alex (Mark O'Brien – Halt and Catch Fire, The Arrival). However in order to be fully accepted into the family she has to play a game, in this case, hide-and-seek – and it'll be the game of her life as she and her new husband fight to stay one step ahead of his murderous family, prevent them from completing a mysterious ritual, and survive until the morning.
The movie is directed by Matt Bettinelli-Olpin and Tyler Gillett (V/H/S, Devil's Due), with the script by Guy Busick (Urge) and Ryan Murphy (Minutes Past Midnight), and also stars Andie MacDowell, Adam Brody, Henry Czerny, Nicky Guadagni, Melanie Scrofano, and Elyse Levesque.
The official plot synopsis is as follows:
Ready or Not follows a young bride as she joins her new husband's rich, eccentric family in a time-honored tradition that turns into a lethal game with everyone fighting for their survival.
I suppose I should issue a NSFW warning for some language and violent deaths, this is a red band trailer after all. Let's take a look:
This might be billed as a horror, and it certainly starts all creepy and ominous, but then it swerves into gory black comedy – and I like it. It looks like a simple and effective horror comedy, leaning more towards the latter, with plenty of jumps and laughs. The humour is quite dry, the family home is suitably ominous, there's a bunch of entertaining deaths, and it looks well-acted and directed.
What do you think?
Ready or Not is due for release in the US on 23 August.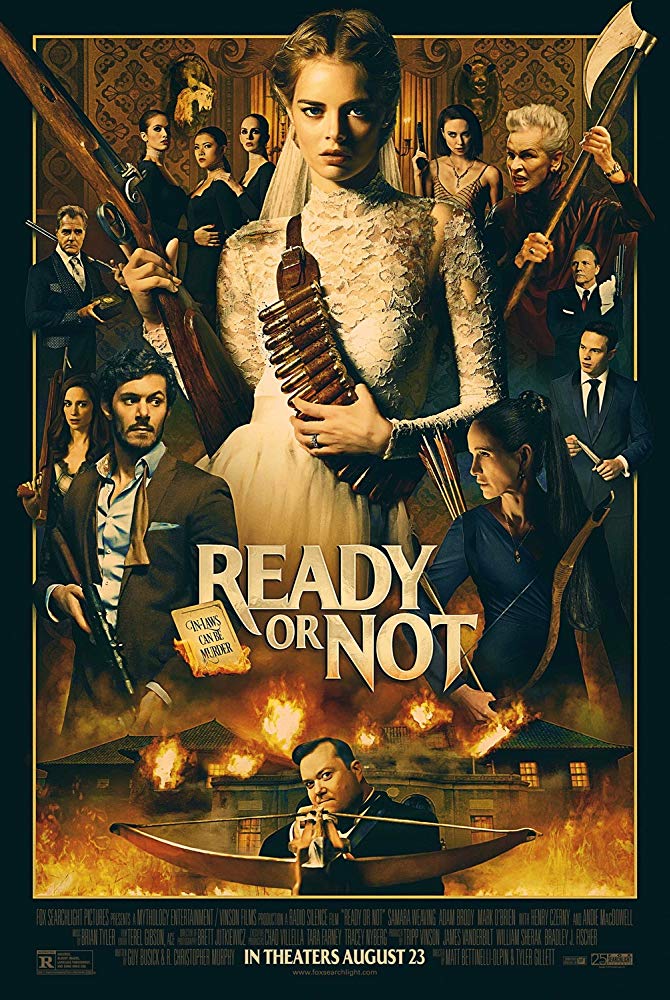 Last Updated: June 18, 2019