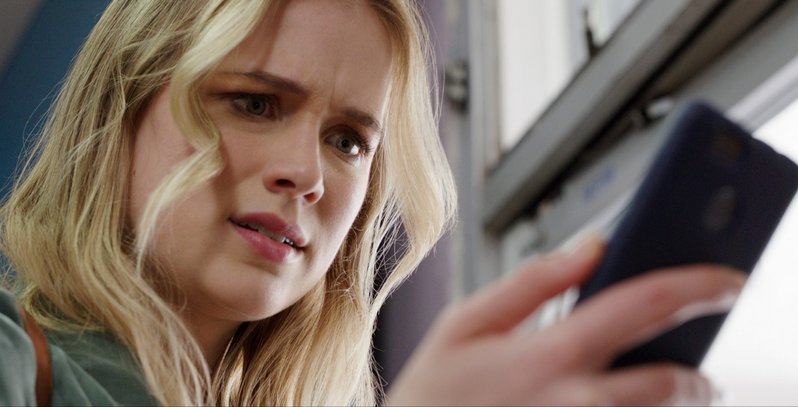 There is a phone app for just about everything these days. If you can think it, chances are there is an app for it out already. Whether it be managing your calendar, keeping track of your health and fitness or even acting as a life coach and telling you to stop watching Netflix all day and get out more.
Imagine if an app existed that could tell you exactly how long you were going to live for so that you could make the most of every waking moment that you had? Well, wonder no more as this a new movie Countdown, is out to do just that for you, taking the premise of a horror movie when Quinn (Elizabeth Lail), a young nurse, downloads the app to discover that she only has 3 days to love and now needs to find a way to prevent fate (or whatever mysterious force is behind this app) from taking over
This movie essentially looks like The Ring with a bit of Final Destination in it, just with a modern twist to it replacing an app with a generic video and telephone call. Still, it was inevitable that someone would eventually make a horror movie out of an app to play on our love of our beloved mobile devices.
Written and directed by Justin Dec, Countdown looks like your generic horror film built with many familiar jump-scare techniques along the way. There is nothing particularly original about this movie or its set up, at least based on this trailer, so hopefully, there is a little more meat it when the film eventually releases. Which is perhaps the scariest thing about this movie because while it is set for release on October 25th in the US (just before Halloween) we are only scheduled to get the movie on January 3rd 2020, a date which makes little sense and this film is likely to get drowned out by all the other blockbuster and holiday-oriented films out during this time. Horror films have never been well promoted in South Africa, but it seems like they want this movie to fail already.
Last Updated: September 17, 2019