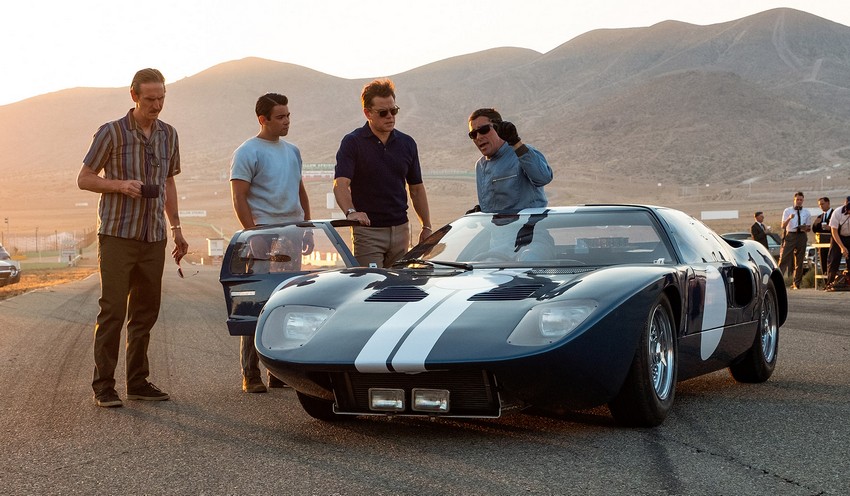 Let it never be said that South Africans just follow international trends. At least not when it comes to the box office for this past weekend. While Charlie's Angels is absolutely bombing hard in the rest of the world, nearly plummeting out of the US top 10 in its second week, back home the action-comedy is still sitting in the top spot for the second week running. Admittedly, the SA box office is still deader than dead in a pre-December holiday slump, so it didn't take much for Charlie's Angels to keep its throne with a lowly R1.6 million take, while Disney's Maleficent: Mistress of Evil also stayed put in its holdover runner-up position with R1.2 million.
Maleficent actually saw the tiniest of upticks in its earnings this weekend past. And it was just enough to ensure that newcomer Ford v Ferrari, which had been a huge hit in the US just a week ago, could only settle for third place on the grid. The hotly touted historical motor-racing drama's critical buzz seemingly passed right by local audiences as it opened less than R50k behind Maleficent.
There was one more newcomer in the charts this week. Not much was expected though from comedy Jexi, and that's exactly what it delivered. The film debuted in fifth place with less than half a million. We have to give a special shoutout to Doctor Sleep though. Despite the fact that it's actually damn good, local cinemagoers didn't care for the Stephen King sequel one bit. After just three weeks on the charts, Doctor Sleep has nosedived right out of the top 10 to sixteenth place!
Let's see what the rest of the South African chart looks like:
| No. | Movie Name | Weekend gross | Percentage change | Local gross | Last Week's Position |
| --- | --- | --- | --- | --- | --- |
| 1 | Charlie's Angels | R1.6 million | -14% | R4.9 million | 1st |
| 2 | Maleficent: Mistress of Evil | R1.2 million | +1% | R13.6 million | 2nd |
| 3 | Ford v Ferrari | R1.2 million | NE | R1.2 million | NE |
| 4 | Joker | R700 984 | -13% | R23.2 million | 3rd |
| 5 | Jexi | R454 302 | NE | R454 302 | NE |
| 6 | Terminator: Dark Fate | R380 786 | -38% | R5 million | 4th |
| 7 | Gemini Man | R367 683 | -19% | R9.8 million | 5th |
| 8 | Swift | R349 391 | -6% | R808 967 | 6th |
| 9 | Abominable | R333 134 | -4% | R7.1 million | 7th |
| 10 | Countdown | R193 897 | -24% | R573 902 | 9th |
NE = New Entry
Last Updated: November 26, 2019