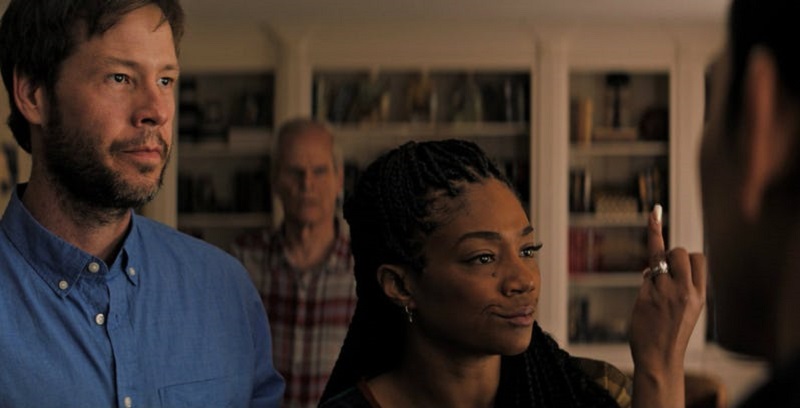 Family and politics are enough to drive most people nuts, even on the good days. Which is exactly the situation this young couple (Ike Barinholtz and Tiffany Haddish) find themselves in following a bizarre proclamation from the government that all citizens should sign an oath with regards to the president. The only problem is, is that this liberal and foul-mouthed couple don't exactly like the president and even worse – their views go against those of their family, which makes Thanksgiving a particularly exciting affair.
The Oath is written and directed by Barinholtz himself, who makes his debut behind the camera in what is likely to be a very controversial comedy. Considering Barinholtz's most comfortable with comedy in his acting performances though he is sticking to what he knows best. So, does he succeed in his move behind the camera? Let's check out this new Red Band trailer for the movie, which heads-up, contains a lot of swearing – so put the headphones on if you have to:
Well, I did say they were a foul-mouthed couple so don't act so surprised. I'm personally not a fan of hard-edged comedy that relies on shock value rather than genuine laughs, but this film actually has quite an intelligent form of humor in the way it portrays our political views of the world and intolerance. I love the way the trailer also sets up the movie and isn't afraid to hold back on its particular viewpoint, even if it gets over the top at times. I think part of what makes it work so well are Barinholtz and Haddish who both appears to play off each other so well here.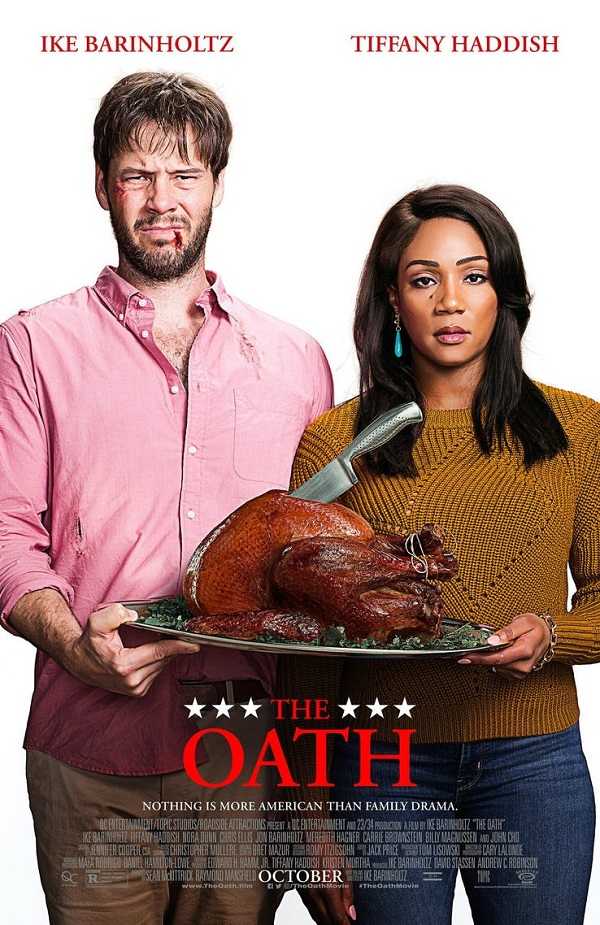 If the final product is as exciting and engaging as this trailer and doesn't just turn out to be a curse fest – then The Oath could certainly be a movie to keep an eye out for when it comes our way later this year.
Last Updated: September 21, 2018