I'm generally not a fan of Seth McFarlane. I find his humour to be a little childish and reliant on the same offensive gags over and over again. However, I must say that what I have seen so far about The Orville which sees McFarlane and the rest of the cast attempt to poke fun at Star Trek is really impressive.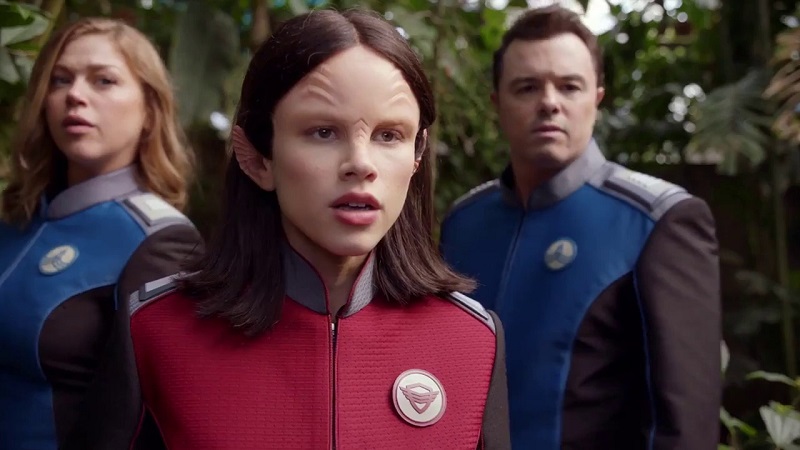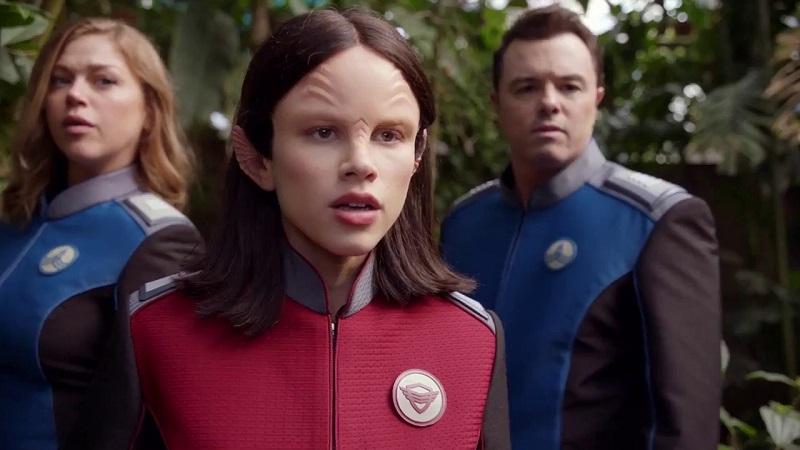 Part of what has so far made Orville look appealing is that it doesn't feel like a parody at all. The humour is completely self-contained and not trying to deliberately make fun of aspects or scenes from the series itself. This will not only increase its appeal beyond fans of Star Trek but also hopefully keep it fresh and not overbearing. That it has fantastic visual effects only adds to its appeal, as it is again not looking like some cheap imitation, but a strong series in its own right. Which probably shouldn't surprise us considering Jon Favreau (Iron Man, The Jungle Book) directed the pilot episode and is master of working with CGI.
I do have some concerns for the series, mostly being around the concept of it having hour long episodes. Most comedy shows generally only last for 30 minutes, largely because it is difficult to maintain gags and jokes for any extended period of time. How this show will tackle that challenge will largely be what will determine its success.
The Orville sees MacFarlane as captain of a ship, called The Orville and joined by an equally crazy crew starring Adrianne Palicki, Scott Grimes, Johnson Jerald, Peter Macon, Mark Jackson, a gelatinous alien creature voiced by Norm Macdonald. The show is due for release on September 10th in the US and will probably be headed our way soon after.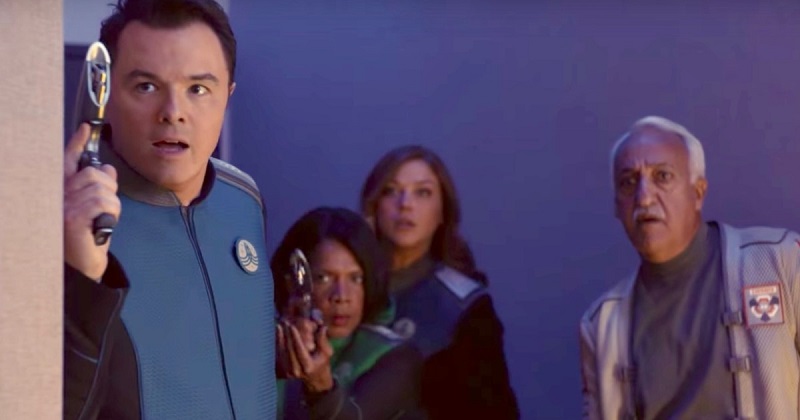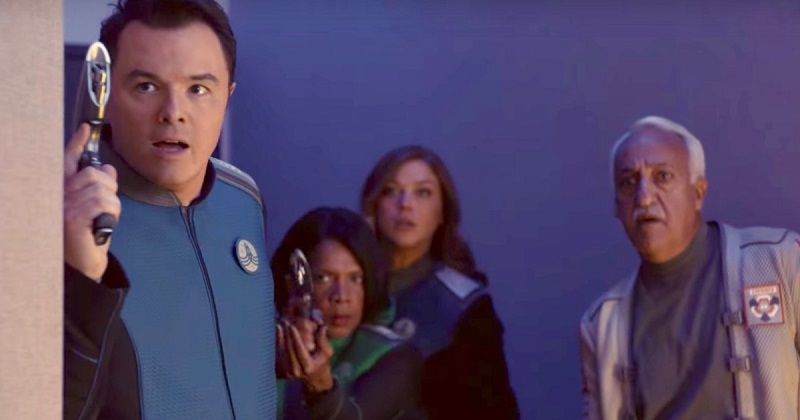 Below is the official synopsis for the series:
The Orville is a one-hour science fiction series set 400 years in the future that follows the adventures of the U.S.S. Orville, a mid-level exploratory vessel. Its crew, both human and alien, faces the wonders and dangers of outer space, while also dealing with the familiar, often humorous problems of regular people in a workplace…even though some of those people are from other planets, and the workplace is a faster-than-light spaceship.

Down on his luck after a bitter divorce, Planetary Union officer Ed Mercer (Seth MacFarlane) finally gets his chance to command one of these ships: the U.S.S. Orville. Determined to prove his worth and write a new chapter in his life, Ed finds that task all the more difficult when the First Officer assigned to his ship is his ex-wife, Kelly Grayson (Adrianne Palicki).

Somehow, Ed and Kelly must put the past behind them and, with the help of the crew, navigate fascinating and sometimes dangerous adventures in outer space, as well as the tumultuous and captivating day-to-day personal relationships with their colleagues.
Last Updated: July 24, 2017