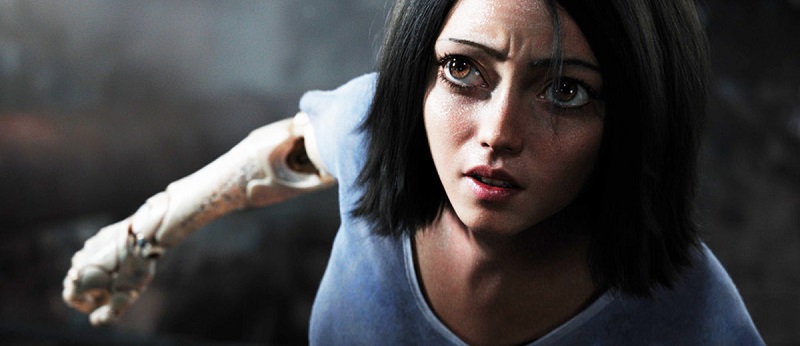 Most of the trailers that got dropped during this weekend's Super Bowl action have made for a frustrating wait for movies that we are now really excited to watch. Thankfully, when it comes to James Cameron and Robert Rodriguez big live-action manga adaptation, Alita: Battle Angel, we only have to wait a few more days as the movie comes out this Friday.
A good thing because this trailer only adds to the hype of how amazing this movie is looking. While some movies are worth waiting to see when they come out on DVD or streaming, this movie promises to be one of the best uses of Imax and 3D since James Cameron gave us Avatar, meaning that if you're going to see it, you need to see it on the format it was made for. The big screen.  And if possible, Imax. There are many movies in which I would rather watch on a smaller screen to bypass the added cost of an Imax theatre, but when a movie looks as good as this, I would say the extra expense could most certainly be worth it:
The film stars Rosa Salazar as Alita, a humanoid cyborg who's repaired and brought back to life by Dr. Dyson Ido (Christoph Waltz) but doesn't know who she is. Reviews of Alita: Battle Angel have so far praised this movie as the visual spectacle of the year. Whether the story hits the mark or not is something that you will find out when Kervyn reviews this movie later in the week, but if you ever needed an excuse to hit the cinemas this weekend, well then this is definitely it.
Last Updated: February 4, 2019