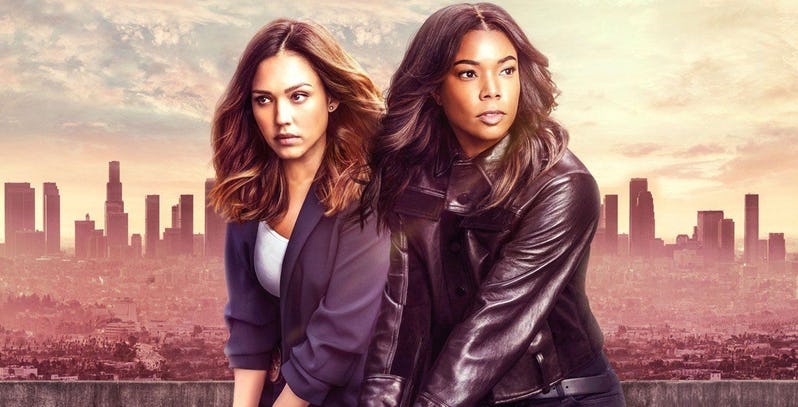 The people behind the Bad Boys series like to toy with people's emotions. Or just like publicity, as not only has the latest Bad Boys movie being reported as on again and off again so many times, but even the TV show spin-off LA's Finest based on Gabrielle Union's character from the second movie, Sydney Burnett, has had its own fair share of on and off news.  
We can speculate no more, as even though we've seen pics of the two leads Gabrielle Union and Jessica Alba and had confirmation from the studio that the series happening, it is only now that we are seeing the actresses in a short trailer with confirmation of an actual premier date… Who would've though, a Bad Boys project finally got made again after all these year's.
And so what is the end result? Well, to be honest, I'm not overly impressed While there is an attempt at humour in the short promo, I think they've overly sexualised it a bit form what the show is going to actually be and we get to see so little of the show, that its difficult to make up my mind if it will be just another generic police procedural or something different. Union and Alba should have great chemistry, but I guess we'll need to see a little more in terms of an actual trailer to make up our minds.
As for when that premier date is, it is May 13th in the US. We still don't know how the show will be aired here, but I wouldn't expect it be too soon afterwards that it lands via one of the networks here. Now I can finally start believing that those 2020 rumours of Bad Boys 3 getting released may actually happen.
Last Updated: February 8, 2019