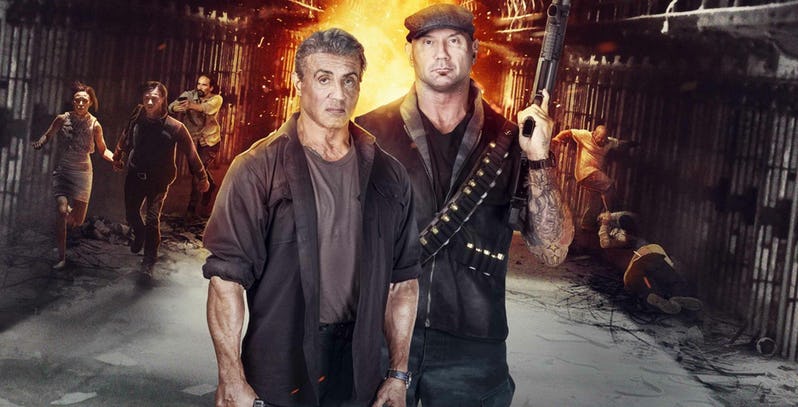 We may be living in the 21st Century, but Sylvester Stallone is intent on bringing us back into the '80s with his brand of highly explosive, completely unrealistic and ultimately cheesy action movies. Between the Expendables, Rambo and the Escape Plan you can find both the very best and worst about the golden age of action heroes all on display and it looks like Stallone has no intent on slowing down, despite his age, as the trailer for the third Escape Plan film, called Escape Plan: The Extractors has just dropped.
The first Escape Plan film made attention because it brought Stallone and fellow 80s action hero Arnold Schwarzenegger to lead a film (Schwarzenegger didn't get much screen time in the Expendables movies) together for the first time. And while that was a nice dose of nostalgia, the movie was a lot less impressive – though still fun – than it should've been. Its sequel though, which dropped Schwarzenegger for Dave Bautista, was far worse and made that first film look like a potential Oscar winner by comparison.
As we know though, Stallone is not a man who gets knocked down with just a few punches ad true to form he is back in this third iteration of the franchise that hopefully finds a way to breathe new life into it:
This movie doesn't appear to fare any better than its predecessor. Yes, we now have some half-decent kung-fu to look forward to, but otherwise, the action and story beats don't look like anything to get excited about, apart from a 70-year-old Stallone giving a hiding to someone who is half his age. Thankfully it's a movie I won't need to waste money on at the box office as it's coming out directly to home release meaning I can probably watch it on Netflix in a few months or e-tv in 5 years' time.
Escape Plan: The Extractors is directed by John Herzfeld (Don King: Only in America) from a script he co-wrote with Escape Plan 1 & 2 writer Miles Chapman. The film sees the likes of Bautista, Jaime King and Curtis Jackson all return from the second film with Devon Sawa (playing the role of Lester Clark Jr. the son of the villain whom Vincent D'Onofrio played in the first Escape Plan)) introduced as the key villain for this third iteration. Because as we all know villainy runs in the family.
Escape Plan: The Extractors is out on July 2nd.
Last Updated: June 12, 2019