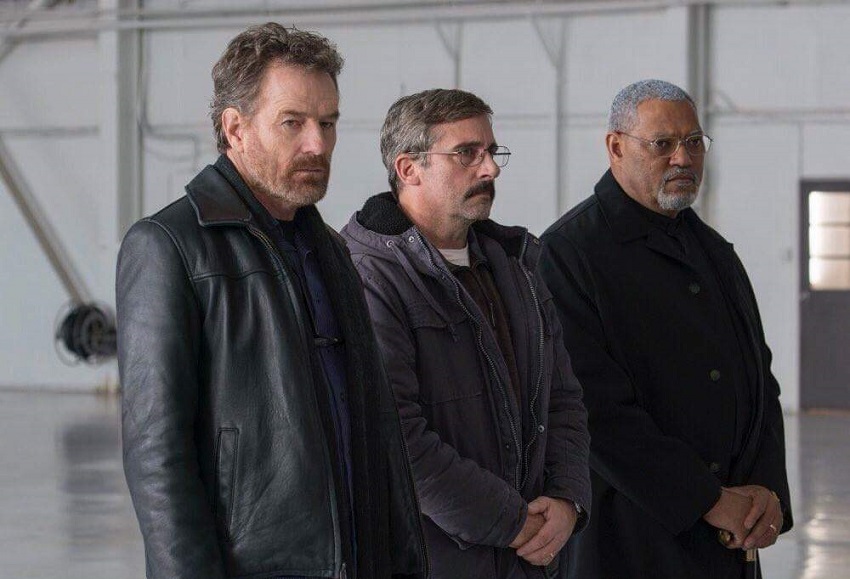 Last Flag Flying is the upcoming dramedy from director Richard Linklater (Dazed and Confused, Boyhood) that's based on the 2005 novel of the same name by author Darryl Ponicsan, and who combined to write the screenplay. It's in fact a movie 44 years in the making, as it's a spiritual sequel to the highly-regarded 1973 movie The Last Detail which starred Jack Nicholson, Randy Quaid and Otis Young – itself based on Ponicsan's 1970 novel.
Linklater's assembled another cracker of a cast this time around in Steve Carell, Bryan Cranston and Laurence Fishburne, as three Vietnam War veterans who'd served together but had drifted apart over the years. The trio are reunited when Carell seeks them out in the hopes that they'll stand by him as he goes to collect the body of his son, a young Marine killed in the early days of the Iraq War.
The official plot synopsis is as follows:
In 2003, 30 years after they served together in the Vietnam War, former Navy Corps medic Richard "Doc" Shepherd (Steve Carell) re-unites with ex-Marines Sal (Bryan Cranston) and Mueller (Laurence Fishburne) on a different type of mission: to bury Doc's son, a young Marine killed in the Iraq War.

Doc decides to forgo burial at Arlington Cemetery and, with the help of his old buddies, takes the casket on a bittersweet trip up the East Coast to his home in suburban New Hampshire. Along the way, Doc, Sal and Mueller reminisce and come to terms with shared experiences of the war that continue to shape their lives.
Let's take a look:
Last Flag Flying is the kind of movie that needs three very good actors to pull it off because it's the subtleties of their performances that will make or break it – as it could very easily slip into melodrama given the premise. We definitely have three very good actors here, and we can see that clearly in the trailer as they gel so well with one another, coming across as natural and at ease in their interaction. This looks like a touching journey between three old friends reconnecting through tragedy.
It's a different kind of road trip movie, and one I think will be well worth watching.
What do you think?
Last Flag Flying is due for release in the US on 3 November.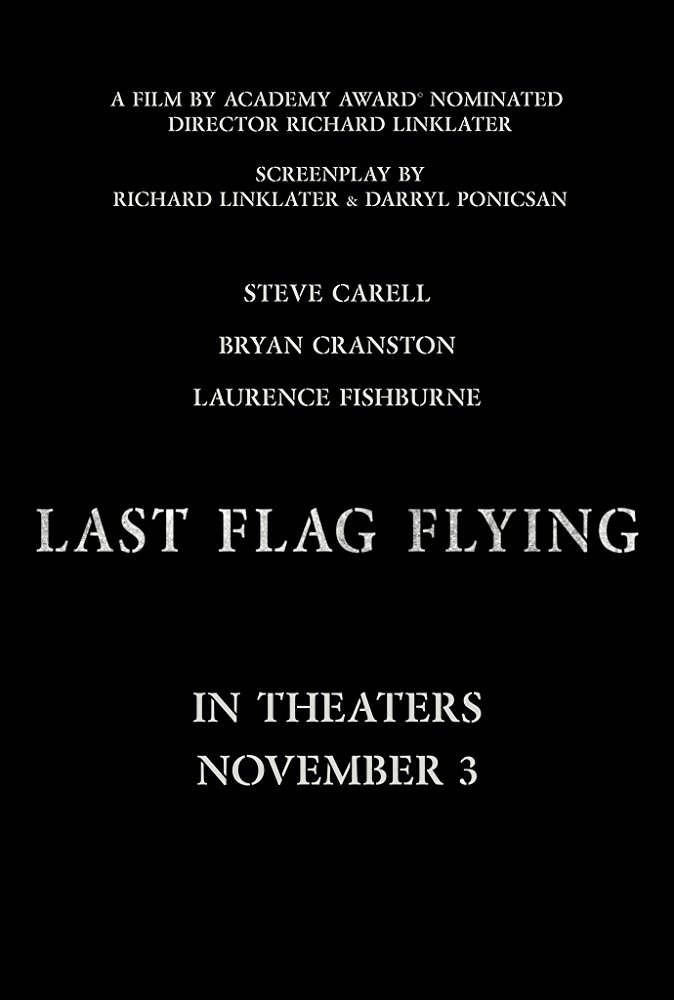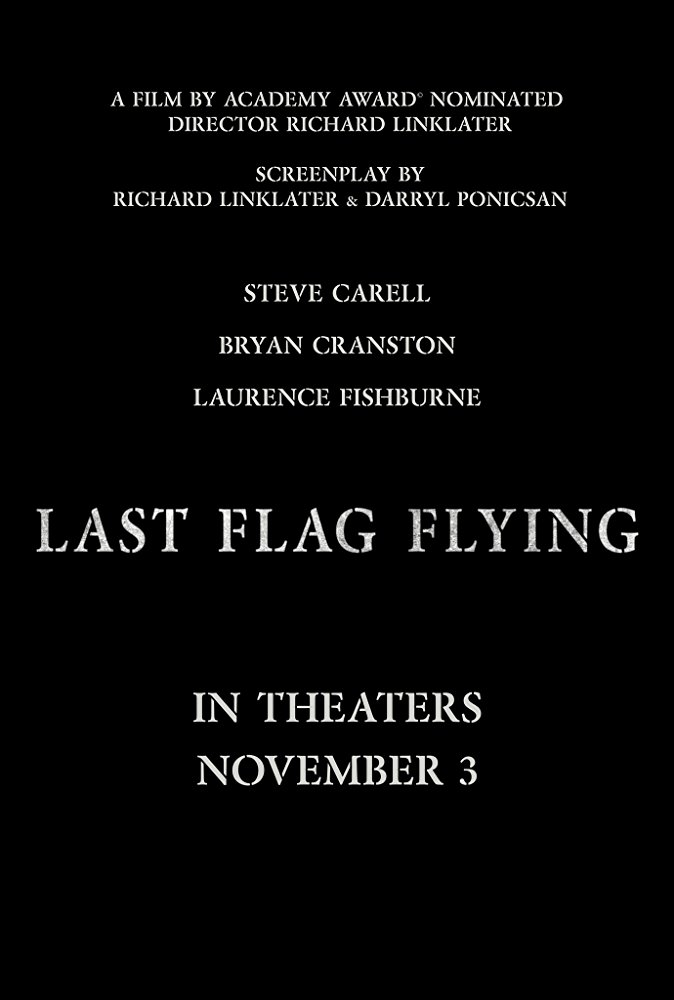 Last Updated: August 25, 2017