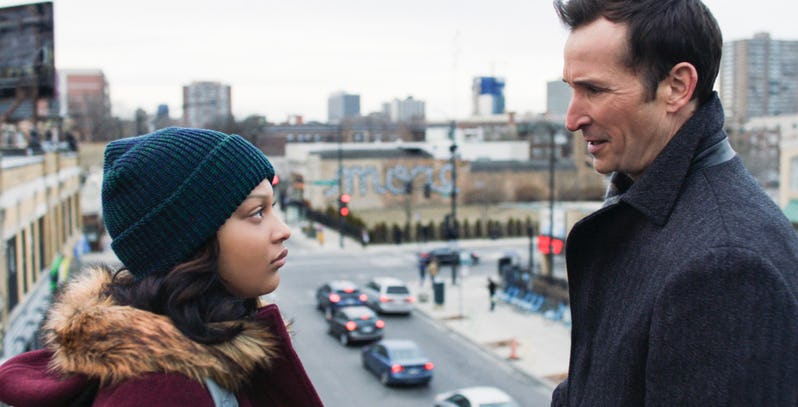 Netflix's 7 Seconds was an emotional series which brought the plight of the Black Lives Matter movement to the TV screen and showed just how an emotional and divisive topic it can be. Now CBS is also taking a stand at a similar themed series that also focuses on how the events of a black man mistakenly shot and killed by the police affects the lives of 3 families forever.
Produce by Greg Berlanti and Ava DuVernay, The Red Line promises to be an emotionally charged drama set in Chicago that traces a wide range of characters and how they are each subsequently impacted and effected by the related evet in ways that they would never have predicted. Unlike the aforementioned 7 Seconds though The Red Line looks to be a lot less court room drama and perhaps lighter in tone, but still filled with heart wrenching emotional moments.
The series will comprise of 8 hour long episodes but what will make this so interesting for CBS, is that they will actually be broadcasting the episodes in 2 hour blocks, essentially making four mini-movies for audiences to watch. It's an approach that probably won't be followed when it releases here and we will probably get to consume it in the hour long episode format. However in these days of streaming, does that really matter? Anyway, in the spirit of its long-episode format, they've released a trailer for the series that is twice as long as a regularly trailer:
Honestly, I'm not too impressed by the series based on this trailer. While it certainly hits some weighty topics, it feels a little too sugary and watered down rather than hitting its controversial topics head on. Still, if you enjoy these types of dramas with a feel good message at the end of it, then it could be your thing.
A very extended synopsis for the series can also be found below. It appears nothing about this show is being done in half-measures:
THE RED LINE is an eight-episode event series that follows three very different Chicago families as they journey toward hope and healing after a tragedy connects them all. On the north side of Chicago, Daniel Calder is a high school history teacher mourning the death of his husband, an African American doctor who was shot by a white cop. As Daniel tries to comfort their grieving daughter, Jira Calder-Brennan, the two butt heads when she decides to search for her birth mother against his wishes. Daniel seeks comfort in his colleague – and Jira's teacher – Liam Bhatt. On the south side, Tia Young scours news of the shooting, torn between her political ambition of running for alderman and risking it all to comfort the daughter she gave up for adoption as a teen. Tia's husband, Ethan Young, a red line train operator and devoted father to their 6-year-old son, champions her running for office, but cautions her about connecting with Jira. On the west side, police officer Paul Evans is horrified that he shot an innocent man, conflicted about the circumstances around how it happened and worried about the public and legal fallout. His police partner, Victoria "Vic" Renna, whose loyalty may have driven her to go too far to protect him, and his brother, Jim Evans, a volatile former cop confined to a wheelchair after being shot in the line of duty, may cause more harm than good in their attempts to help him. As the stories of the Calder, Young and Evans families converge, a positive message surfaces: it's possible to emerge from tragedy stronger than before, and it's important to come together with others, not just to survive, but to thrive."
The Red Line premieres in the US on April 28th. There is no local details on its release yet, but expect it to not be too long after before it finds its way here
Last Updated: January 31, 2019