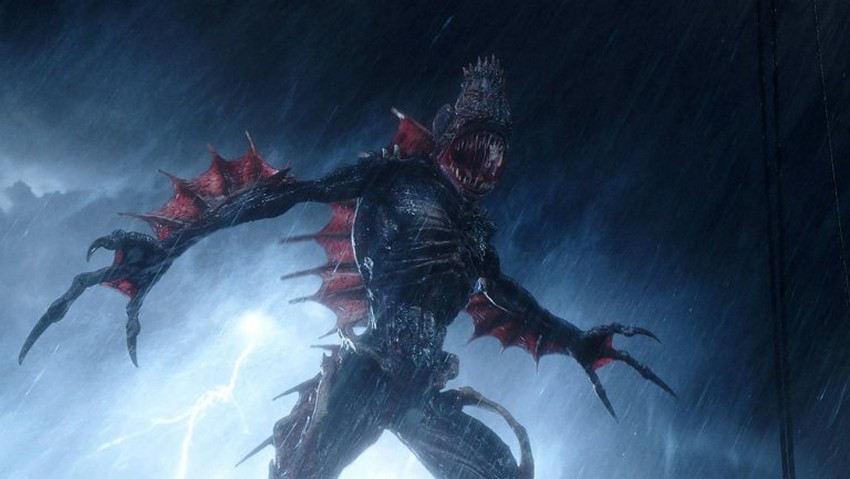 As the comic book movie gods giveth, so they also taketh away. This weekend past, Disney got Marvel fans hyped as the studio debuted killer new trailers for Loki and Black Widow respectively. Unfortunately, over at the Distinguished Competition, news was not that good as a pair of intriguing DC Comics projects got canned by Warner Bros. before they even began.
THR broke the news that WB has decided to not move ahead on the long-gestating New Gods and The Trench projects. The latter was a spinoff of the James Wan-directed Aquaman, focusing on the toothy sea creatures featured in one memorable scene. Announced in 2019, it was set to be a horror project to be produced by Wan who, of course, shot to fame in the genre. As the Trench was on-screen for all of like ten minutes and were basically just snarling beasts, it's unclear what story approach Wan and co would have taken.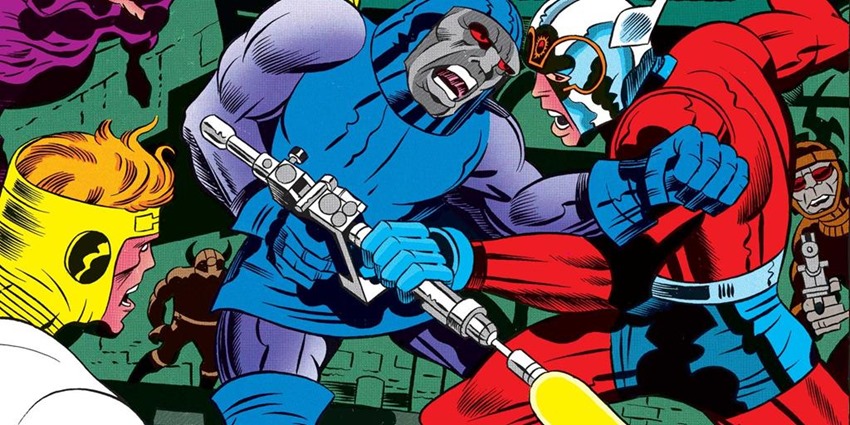 As for New Gods, it was announced in early 2018. The film was to be directed by Oscar nominee Ava DuVernay and would have tackled legendary comic creator Jack Kirby's Fourth World, a pantheon of godlike beings who exist in the DC Comics universe. Acclaimed comic book writer Tom King was set to pen the screenplay, while Ray Porter would have played Darkseid. Yes, Darkseid, who Porter just played in in Zack Snyder's long-awaited director's cut of Justice League.
In the comics, Darkseid leads the evil world of Apokolips against the New Gods on New Genesis and thus would have featured heavily in the movie, but it seems that WB wanted to put some distance between Justice League seeing as the studio is definitively splitting from Snyder's vision. At least that's how it appears. According to what THR heard from the studio though, WB is focusing on its current slate of films and New Gods and The Trench didn't have clear slots in that lineup so the execs decided to not keep the filmmakers hanging on indefinitely. Here's the official statement from WB:
As part of our DC slate, some legacy development titles including New Gods and The Trench will not be moving forward. We thank our partners Ava DuVernay, Tom King, James Wan and Peter Safran for their time and collaboration during this process and look forward to our continued partnership with them on other DC stories. The projects will remain in their skillful hands if they were to move forward in the future.
That last line is the intriguing bit, as it appears WB is not closing the door entirely on these projects. While I do think this is probably the last we'll hear of The Trench, using a revamped New Gods to introduce a different version of Darkseid at some point down the line certainly sounds like a pretty good idea to me. Darkseid is the ultimate Big Bad of the DC Comics universe and at some point in time they're going to want to bring him into the cinematic universe proper.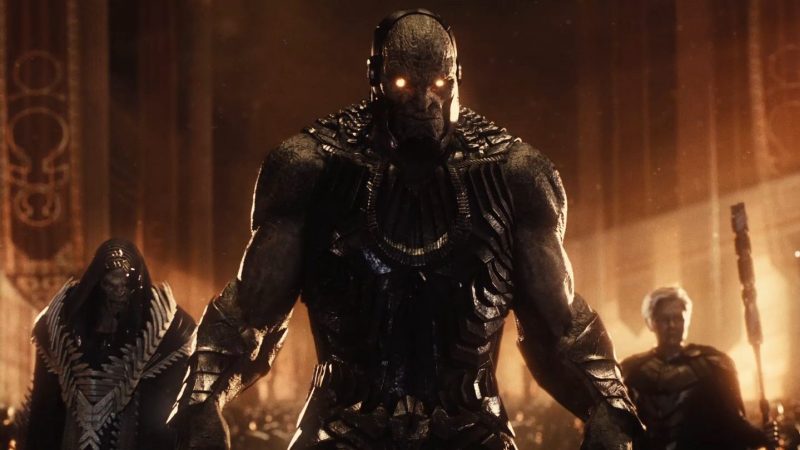 If that does happen, it's going to be way down the road though. Currently, WB has James Gunn's The Suicide Squad set for release later this year, while 2022 currently has Black Adam, The Flash, and Aquaman 2 on the schedule, and then Shazam! Fury of the Gods set for 2023. Not dated yet, we also have announced projects for Batgirl, Blue Beetle, Booster Gold, Wonder Woman 3 and its The Amazons spinoff, Zatanna, Static Shock, Supergirl, Hourman, and a black Superman film from Ta-Nehisi Coates. This is on top of two announced HBO Max TV series in the form of The Suicide Squad spinoff Peacemaker, and an untitled The Batman spinoff centered on Gotham PD. That's a lot of story to still get through!
Last Updated: April 6, 2021