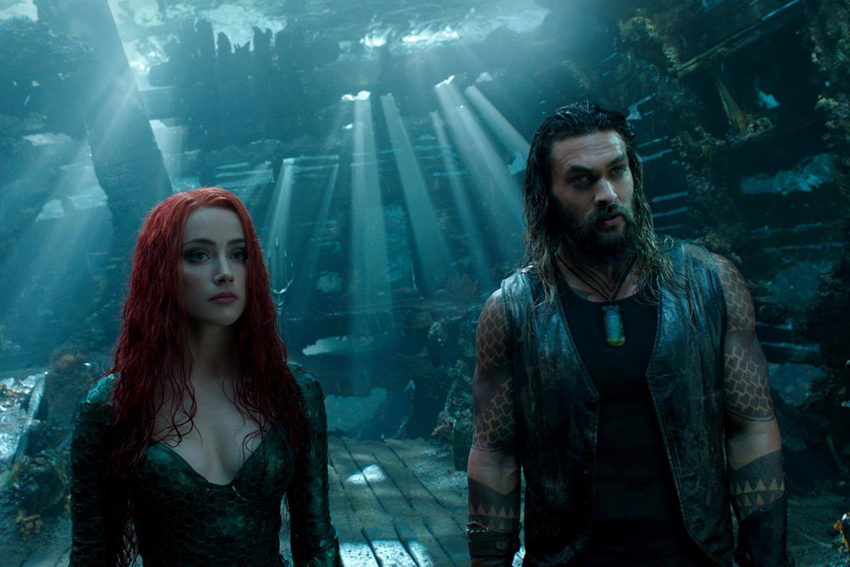 Aquaman – not Superman, Batman, Wonder Woman, or even the entire Justice League – is now the biggest DC Comics character on screen thanks to Jason Momoa's solo movie outstripping even Chris Nolan's Dark Knight trilogy efforts. I just typed that sentence and I still don't believe it.
Thanks to Momoa's infectious charm and director James Wan's talent for eye-popping spectacle combining to bring the aquatic superhero to life in record-breaking fashion, Warner Bros. DC Extended Universe has received a much-needed new lease on life. And while an Aquaman sequel is inevitable at this moment, it appears that the powers-that-be on the WB lot are not content with just that. They want more. Specifically, more teeth.
THR broke the news over the weekend that the studio is in early development on a very surprising Aquaman spinoff focused on the Trench. If you recall, those are the toothy sea monsters encountered by Momoa's Aquaman and Amber Heard's Mera in the movie on their quest for a mythical trident. And fitting with their brief nightmarish appearance in the movie, this spinoff will reportedly take a horror slant instead.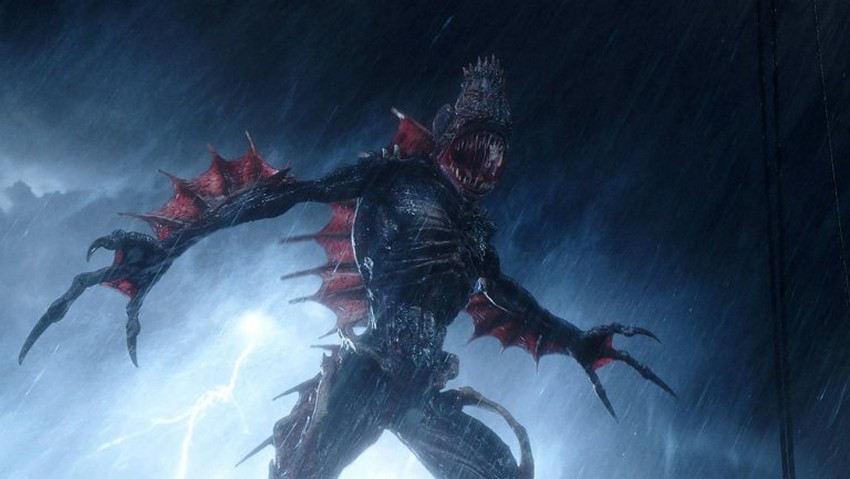 At first glance, this is quite a weird development, because as I mentioned, the Trench are barely on screen. They definitely give us one of the most impressive shots of the movie as Aquaman dives into their swirling mass, but the sequence lasts maybe all of 10 mins before they're never seen again. However, as Forbes' Scott Mendelson pointed out on Twitter, this is keeping with the expansion strategy Wan employed on The Conjuring horror franchise which he created. And much like with The Nun, he wanted to explore these baddies more.
The Trench are not classic comic book villains as they were only introduced by writer Geoff Johns and artist Ivan Reis as recently as 2011 during the DC Comics New 52 reboot. There were survivors from the time Atlantis' sinking who devolved into more animalistic forms in the deepest parts of the ocean. It's unsure just how a movie based on creatures that have no easily identifiable single character or even a basic grasp of speech will work, but subsequent reports claim that it will be set in the undersea kingdom of the Trench and that the principal cast from Aquaman will not be returning for this spinoff.
These are still very early days for this development though as all we know now is that Wan (despite his claimed ignorance) is producing and has tapped newcomers Noah Gardner and Aidan Fitzgerald, who broke into the industry working in JJ Abrams's Bad Robot production company, to pen the script.
Last Updated: February 11, 2019