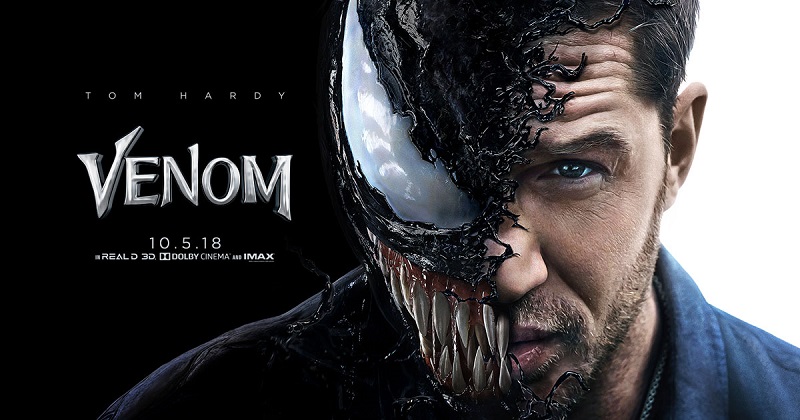 Sony is looking to kick-off their own comic book cinematic Universe focusing on the villains of Spider-Man rather than the web-swinging hero himself. And to ensure that this new strategy gets off to a good start, they've long pinned their hopes on the Tom Hardy-starring Venom to be the movie that makes you want more. Only Sony is not quite Marvel when it comes to making comic book movies and it seems they're not sure what to do with their Marvel character and keep on changing things around.
The initial plan for the Venom movie was to do a full R-rated horror movie, but the studio eventually backpedalled on that plan and instead decided to focus on the solid PG-13 age rating which is what your typical Marvel movie would be targeting. However, making a movie less edgy and dark after some of it has already been filmed means that inevitably a lot of material ends up not making it into the final product, which according to a recent interview with Tom Hardy with ComicsExplained, includes between 30-40 minutes of what is in his opinion, the best parts of the movie:
Things that aren't in this movie… There are, like, 30 to 40 minutes' worth of scenes that aren't in this movie … all of them. Mad puppeteering scenes, dark comedy scenes. You know what I mean? They just never made it in.
That's a lot of footage to cut from a movie, especially if it's good. We've seen from many of Warner Bros poor attempts at making their own cinematic universe that cutting footage form a movie can seriously ruin its overall narrative and flow and hopefully Sony isn't making the same mistake here just for the sake of trying to make the movie more appealing to a wider audience.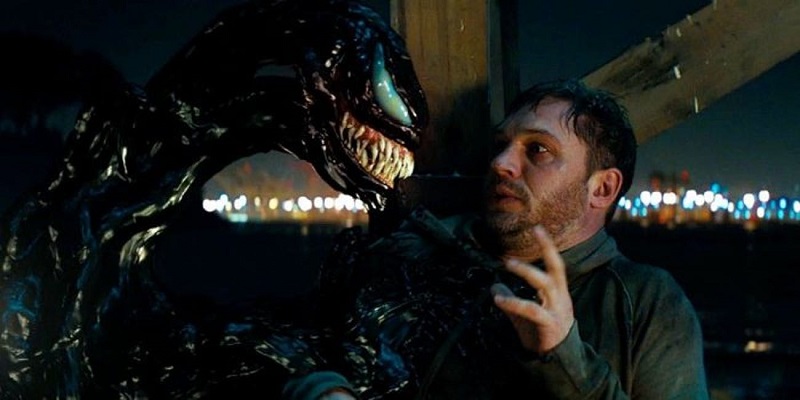 In a separate interview with ComicBook.com however, producer Matt Tolmach and director Ruben Fleisher both dismissed this cut in footage down to the change in age restrictions for the movie as they had always had the idea of a PG-13 movie pegged in the back of their minds. If that was the case, the reason for the cut footage is even more inexplicable. That their assertions are different to that of the film's star and all the press releases that came out early in the film's production though, makes it sound like studio backpedalling and PR rather than an honest assessment of the actual movie.
The early trailer footage for Venom already left me uninspired, but hearing this kind of news only makes me even more worried about the comic book movie that is set to grace our presence this Friday.
No official reviews from the movie have been release yet, but the movie was screened to some press and selected individuals last night in the US and according to the comments in Twitter, things are not looking good for the movie:
Sorry to say that #Venom is pretty much a complete failure – a tonal mess that feels 15 years old, ignoring the storytelling strides that the superhero genre has made in recent years.

A few fun Venom-centric moments aside, it has nearly nothing to offer. Don't get your hopes up.

— Tom Horrorgensen (@Tom_Jorgensen) October 2, 2018
#Venom is a one-man buddy film bonded with an antihero origin story. And Tom Hardy pulls it off like only he can pic.twitter.com/d2AblUvWjF

— Chris Sylvia (@sylvioso) October 2, 2018
Social embargo for #Venom is up. I talk about this a lot in my review but this is a movie that somehow slipped through a wormhole from 2004. That's my biggest take. It's a movie that spilled from the pre-MCU era through a crack in time and space.

— The Mothmeg NYCC (@rustypolished) October 2, 2018
Significant chunks of #Venom don't work *at all* but there is some serious charm to the Eddie/Venom relationship. Not sure I had the intended reactions to some scenes but fun is fun – even when it's totally ridiculous, right? It's too bad they didn't go for the R rating though.

— Perri Nemiroff (@PNemiroff) October 2, 2018
Tom Hardy's performance in #Venom is either Johnny Depp in the first PIRATES OF THE CARIBBEAN or Chris Klein in STREET FIGHTER: THE LEGEND OF CHUN-LI. Either way, it's not boring.

— Scott Mendelson (@ScottMendelson) October 2, 2018
Action-sequences and Eddie and Venom's odd relationship are the highlights of #Venom but if Sony wants to move forward with a universe, it needs to just keep the few parts that work and scrap the large portion which does t.

— Brandon Davis (@BrandonDavisBD) October 2, 2018
That's about as bad as you can get when it comes to feedback and my low expectations have just gone rock bottom for this film. I hope it's all wrong and that the movie is better than these short comments make it sound. We will probably know for sure once reviews start coming out, but I have a feeling that Sony might be repeating mistakes from the past and giving us yet another substandard comic book movie.
Last Updated: October 2, 2018