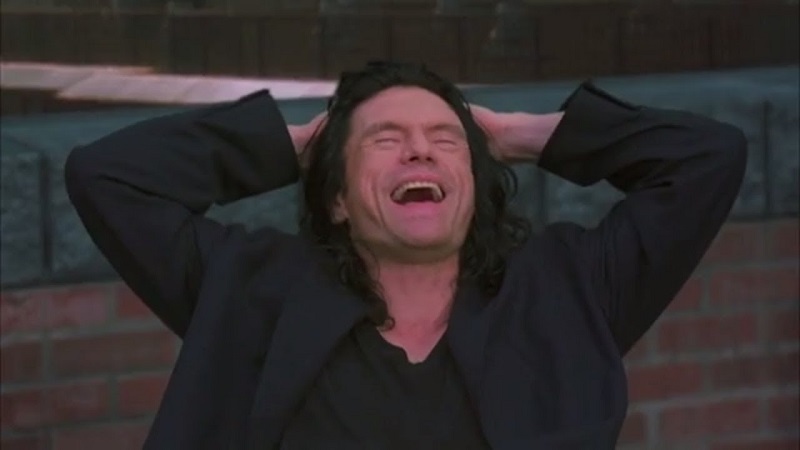 Some people never learn. And by some people I'm referring specifically to Tommy Wiseau. After the man wrote, directed and starred in arguably one of the worst movies ever made The Room, it appears he is at it again trying to expand on his ineptitude. You would've though that after having spent time with James Franco who made a movie about the making of that fateful movie called The Disaster artist, that Wiseau might have learnt a thing or two about making movies. Or acting. Or perhaps even how to write or direct.
Yet, if there is any evidence to be gained from this short trailer for the new project the filmmaker is working on called Big Shark, I think it's safe to say that he still has no idea what he is doing. Granted this is just a brief clip and the man is at least continuing to pursue his passions and dreams despite what everyone else says. But you can't help but feel that Hollywood's money could be better spent elsewhere when watching this:
Big Shark sees Wiseau once again team up with friend Greg Sestero, along with Isaiah Laborde as three firefighters who end up needing to save the city of New Orleans from a Big Shark who has started to roam through the city in the middle of a flood. Now, the world does love its big sharks, something which another laughable movie, Jason Statham's The Meg, showed us, but it's hard to see this one gaining any sort of similar interest than that unexpected box office hit was.
Big Shark though is actually yet to finish filming with the short trailer actually designed to help secure further funding for the film. I'm not sure anyone will want to fund this, but then again with people still regularly watching The Room, there does appear to be a market for self-induced screen punishment.
Last Updated: February 12, 2019