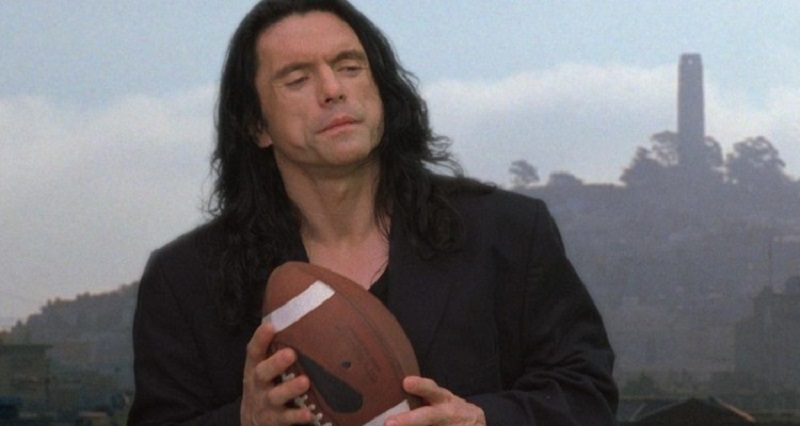 I'm going to write a sentence that has the power to fill dread in anyone who loves quality movies. Tommy Wiseau is back. And no not just in the form of another re-run of The Room or as the character played by James Franco in the far superior The Disaster Artist, but like in another movie. Someone actually hired him to act in a movie.
Though perhaps hire is a strong word, because I would argue that the person involved probably just felt sorry for him. And that person being old friend Greg Sestero, who starred alongside his best friend Tommy Wiseau in The Room, but has gone on to redeem himself as a semi-successful writer in the process. Which is more than what we can say about Wiseau whose life has been filled with more myth that actually working output. At least until now, as we get to see the trailer for his new film, written by Sestero, titled Best F(r)iends.
And to be honest, while this looks like it is far from being a good movie, it's actually not as bad as you might think. Mind you, can you possibly ever get lower than The Room? (Answer, you can.) A lot of this probably comes down to the fact that the film is directed this time by Justin MacGregor, who seems to have a much better talent for how to use a video-camera than Wiseau ever did and while the acting looks as terrible as you might expect, the dialogue appears to make it a little bit more palatable this time round. Though classic lines like "You're tearing me apart Lisa and "Oh, hi Mark", are likely to be absent this time round.
Best F(r)iends is reportedly based on a true story according to this trailer, though based on the weirdness of it all, I would say that's quite an exaggeration. Unless, it's actually a story based on the real life of Tommy Wiseau, in which case I believe it entirely.
Wiseau plays a mortician in the film who befriends a drifter (Sestero) and the two come up with a scheme to get rich. Thankfully, that doesn't involve making a movie, but looks more criminal in nature. In the end, jealousy, greed, and anger threaten both their friendship and their scam. The trailer doesn't reveal much about the actual story, but base on some of the weirdness of it all, I would say its best to expect the unexpected. Or the downright terrible.
That's not all though because this film Is apparently the first of two volumes. Which means you would have to endure not one, but two movies with Wiseau in it in the near future. The film doesn't have any release dates for South Africa yet, but will be making its way to select US theatre on March 30th and April 2nd. Why only two days, I don't know. Personally, though I think they were missing out on a great marketing ploy because a film like this is a perfect one to release on April fools instead.
Last Updated: February 27, 2018