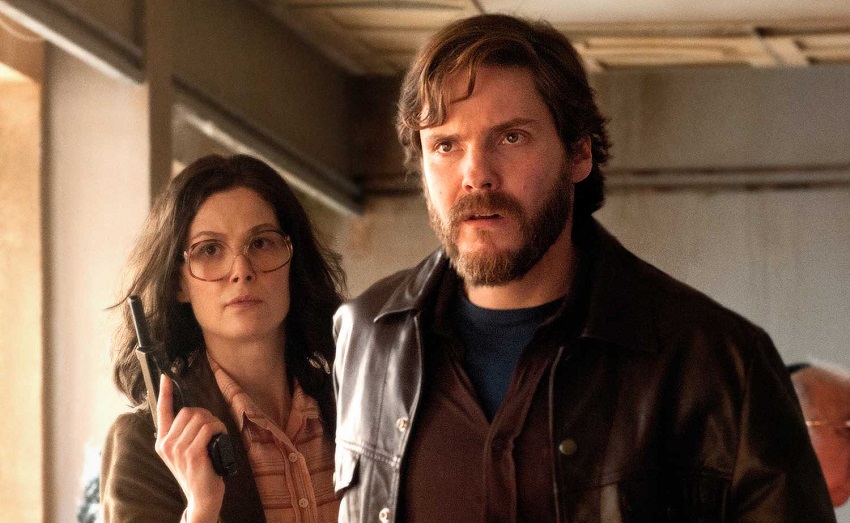 7 Days in Entebbe is the upcoming action thriller that's based on the true story of the dramatic rescue of the hijacked passengers of Air France Flight 139. It's directed by José Padilha, the man behind the popular Brazilian Elite Squad movies and Netflix's Narcos, and headlined by Rosamund Pike (Gone Girl) and Daniel Brühl (Rush).
For those of you who've never heard of it, on 27 June 1976 the flight from Tel Aviv to Paris was hijacked by two members of the Popular Front for the Liberation of Palestine – External Operations with the assistance of a further two members of the Revolutionary Cells, a leftist German terrorist organisation. The plane was diverted to the Entebbe airport in Uganda, which at the time was under the iron rule of the infamous dictator Idi Amin and who provided tacit (if not overt) support for the hijackers. 248 passengers were taken hostage, with the hijackers demanding the release of 40 Palestinian militants from Israel and a further 13 from four other countries or else they would begin killing the hostages.
Over the course of a week more than half the hostages were released, but nearly 100 mostly Israeli passengers and the flight crew remained, with the hijackers continuing to threaten them with death should their demands not be met. Then on 4 July, after only a week of planning, 100 Israeli commandos were flown in to launch a daring surprise raid on the airport to rescue the hostages.
When the smoke cleared a mere 90 minutes later the hostages were freed and already on an outbound plane. All the hijackers and a number of the Ugandan soldiers stationed at the airport were killed, and with three hostages not surviving the rescue. Five commandos were wounded, and the unit commander Lt. Col. Yonatan Netanyahu – older brother of current Israeli Prime Minister Benjamin Netanyahu – was killed in action.
The plot synopsis is as follows:
Four hijackers take over an airplane, take the passengers hostage, and force it to land in Entebbe, Uganda in 1976, in an effort to free of dozens of Palestinians jailed in Israel.
Let's take a look:
This looks like a solid based-on-a-true-story action thriller to me, my only real quibble is how the accents seemed to be all over the place.
What do you think?
7 Days in Entebbe is due for release in the US on 16 March 2018. It stars Rosamund Pike, Daniel Brühl, Eddie Marsan, Ben Schnetzer, Nonso Anozie, and Angel Bonanni.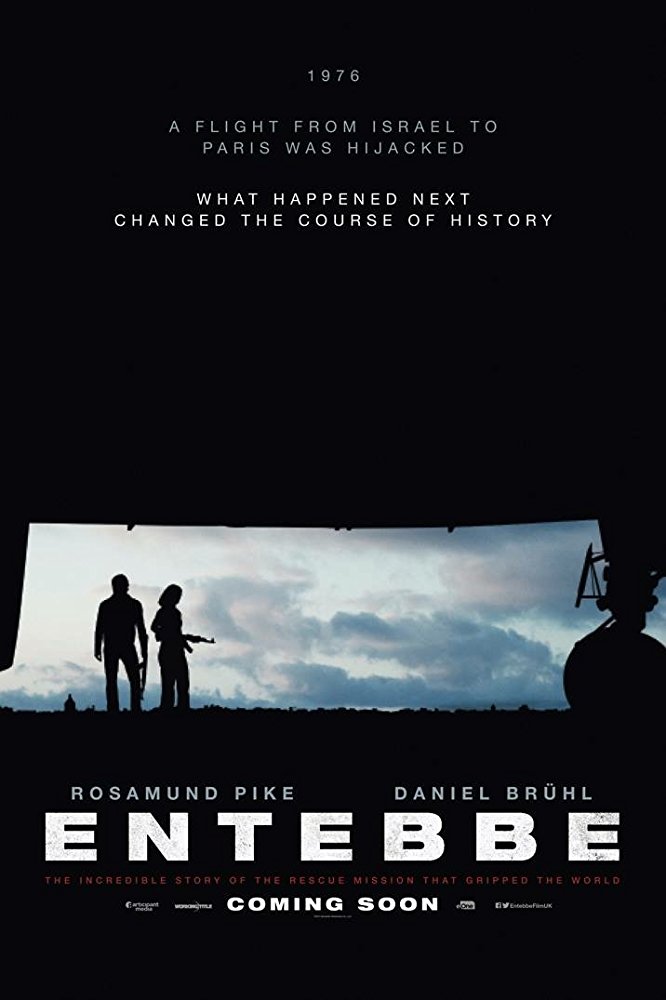 Last Updated: December 11, 2017