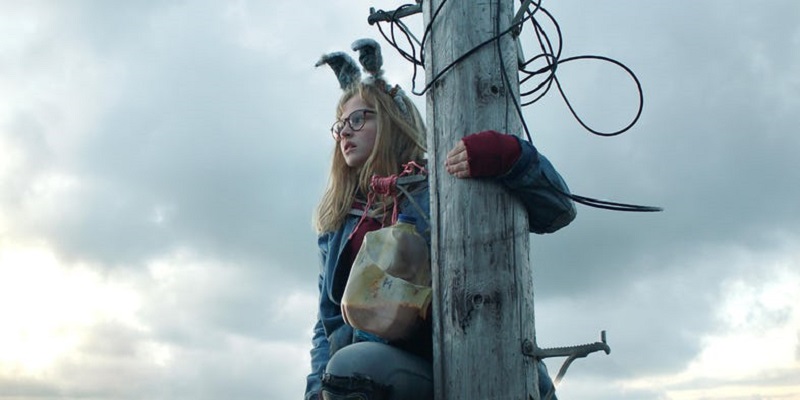 These days any film adaptation of a comic book or graphic novel is bound to get people interested. Perhaps this is something we have Marvel to thank for as the world seems to be jumping at the opportunity to see any film from this famed comic book studio. And who can blame people when the movies tend to deliver time and time again? We have another graphic novel adaptation here, but this time around its the very different I Kill Giants from Image Comics, which throws away all the superpowers and high action and instead delves into drama territory, focusing on the character of Barbara Thorson (Madison Wolfe), a young girl who is struggling to fit in with those around her and finds an escape through a world of fantasy.
However, just because the film is more of a drama does not make it any less worth watching than other comic book film adaptations as this trailer shows. It might be  ery different feel than what you see from the normal Marvel and DC movies, but its exceptional and deep story seems perfect for the big screen as director Anders Walter appears to blur the lines of fantasy and reality excellently and gives us a movie that looks more like an Oscar-worthy drama than a glossy blockbuster. Something which actually makes it feel refreshing.
As a graphic novel, I Kill Giants is a widely acclaimed piece of work, written by Joe Kelly (who wrote the screenplay for the film), with art from J.M Ken Niimura and while I have never read the novel myself [Editor's note: Kervyn has read it and loves it to bits and even predicted it being made into a movie years ago], just based on the images I've seen of it and its artwork, any attempt to bring it to the big screen is a brave one. And I think what they've pulled off though while not as visually appealing, looks incredible and is packed with a story you just want to explore further. It's a brave effort and hopefully one that will be successful for them.
It's not exactly a film that you expect to earn big amounts of money at the box office just because of its more dramatic nature, but you would still expect it to gain some interest nonetheless. Which is why it is perhaps surprising that when the film releases on March 23, it's not just coming to theatres, but to Video on Demand services straight away. Hopefully this is not a sign that the film is bad – tonnes of critical praise from the film festivals it played at last year would suggest otherwise – and purely just because the studio has realized it has a niche appeal and instead wants to get it to fans sooner rather than later.
Last Updated: January 26, 2018