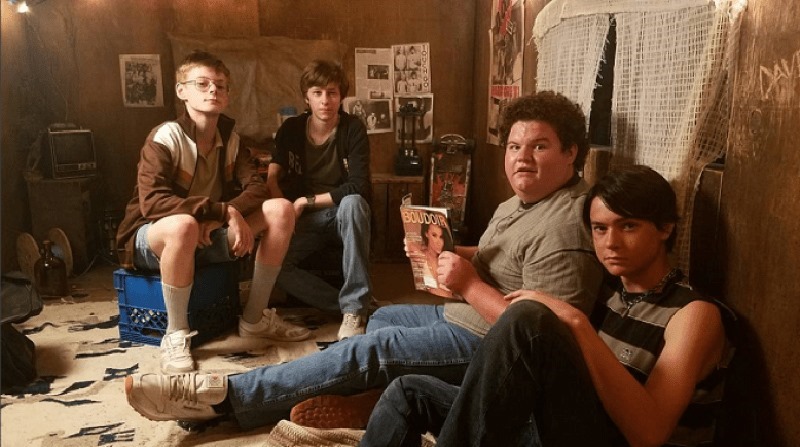 To paraphrase a certain flamboyant fashion designer/criminal mastermind, the 1980s are so hot right now. I can't quite explain what it is about the 80s that appeals so tremendously to our entertainment ideals. Maybe it's because it was a time that was still filled with youthful innocence unspoiled by the scourge of the internet or maybe it was just the unmistakably loud and in your face fashion sense and music that was a big up-yours to the establishment. Whatever the reason, we've seen pop culture appreciation and reverence of the 80s experience a gigantic resurgence as of late, giving us such nostalgia-fueled experiences like Stranger Things, Thor: Ragnarok, Dark, Atomic Blonde, and more. And now you can add one more entry to the list with Summer of '84.
You'll be forgiven if you've never seen Turbo Kid, the radically retro cult film from RKSS, the filmmaking trio comprised of François Simard, Anouk Whissell, and Yoann-Karl Whissell. While that film was a festival darling with its' intentionally cheesy VHS effects and absurdly fantastical storylines, it may have been a bit too kooky for mainstream audiences. Summer of '84 though appears to still be hewing to RKSS' retro tendencies, but this time things are far less bizarre. Less bizarre doesn't mean less cool though, as the film's excellent first trailer attests, introducing us to a gang of young lovable losers who decided that trying to catch a serial killer sounds like the coolest adventure possible.
Check it out below.
Every serial killer is somebody's neighbor. For 15-year-old Davey, the thought of having a serial killer in his suburban town is a scary yet exciting prospect at the start of a lazy summer. In hormonal overdrive, Davey and his friends dream of sexual conquests until the news reports of the Cape May killer. Davey convinces his friends that they must investigate, and they uncover that his next-door neighbor, an unassuming, single police officer, could be the prime suspect. Could Davey possibly be right, or is it his overactive imagination?
Summer of '84 stars Graham Verchere, Judah Lewis, Caleb Emery, Cory Gruter-Andrew, Tiera Skovbye, Jason Gray-Stanford, Shauna Johannesen, and Rich Sommer. It will have its premiere at the Sundance Film Festival later this month. There's no official release date yet.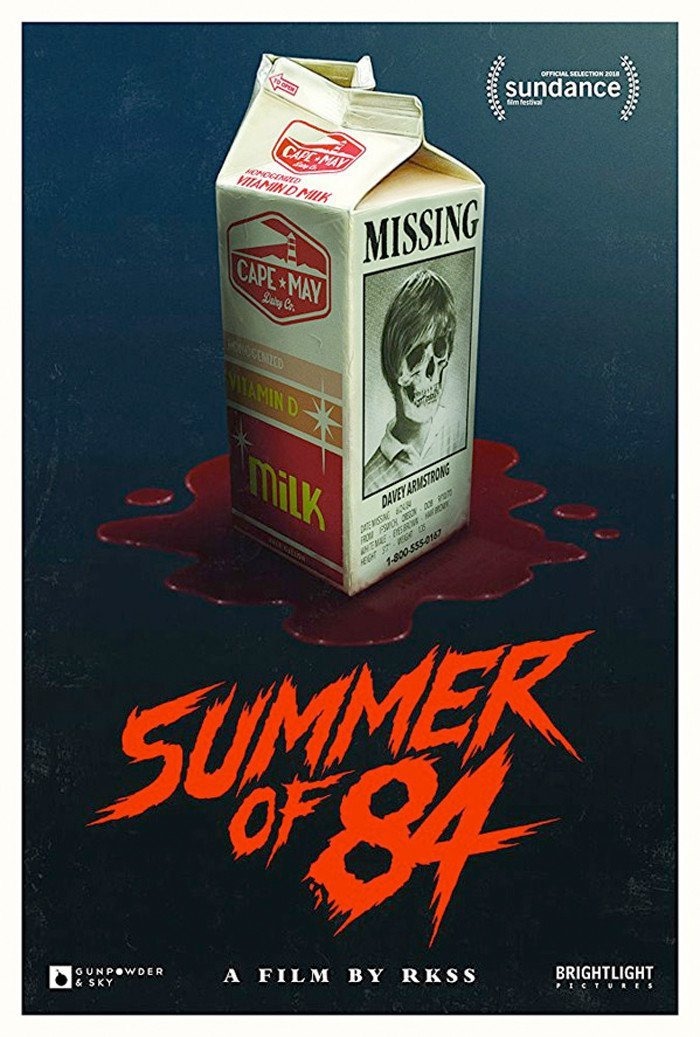 Last Updated: January 16, 2018