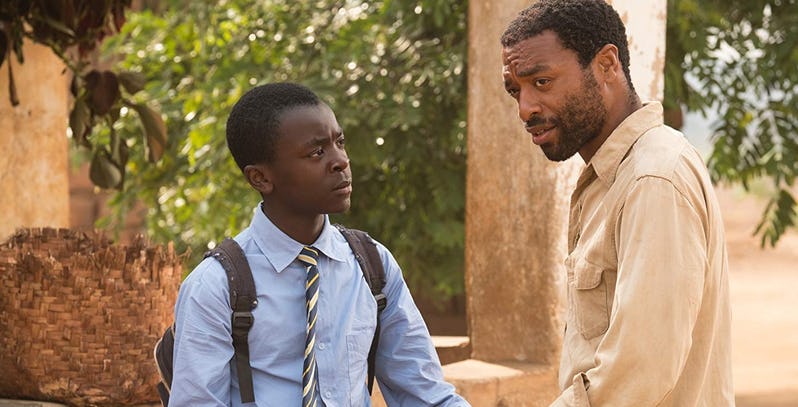 Often when we think of the fate of the African continent, we're be filled with fear at where its politics and poverty may be leading it. The truth though is that there is still a lot of hope and a bright future for our remarkable continent and incredible stories to tell the world. Something which Netflix is hoping to do with their upcoming film, The Boy Who Harnessed the wind.
Now although it might sound like a movie about flatulence, The Boy Who Harnessed the Wind is actually based on the remarkable true life story of how a young Malawian by the name of William (played by Maxwell Simba) helped his family during a severe famine by developing a functioning wind turbine in the early 2000s. It's a story made all the more remarkable when you consider the poor educational environment William grow up in and the scarcity of components and materials he needed for his work. However, with just a basic understanding of science and remarkable ingenuity, he was able to create an ingenious solution that could bring his family and village through once of their darkest times.
It's the kind of inspirational story that is worth making a movie of, but can it be entertaining as well? Netflix has just dropped the first trailer for the movie that gives us a first look at what we can expect:
The film certainly looks like it will be an emotionally charged one that delves into the harsh upbringing of William and his family, showcasing the reality of famine and poverty in a drought-stricken area, that is backed by what appears to be remarkable performances by the cast which includes Chiwetel Ejiofor, Aïssa Maïga, Noma Dumezweni and Joseph Marcell.
The film also marks the directorial debut of Ejiofor, who proves that he not only has the ability to be a remarkable actor in front of the camera, but a gifted one behind it and you get the sense that this is a true passion project for the man who has always had a deep connection in wanting to tell authentic African stories, as he has in previous films like 12 Years A Slave.
The Boy Who Harnessed the Wind is premiering at the Sundance Film Festival in the US this week, before it gets released to the world on Netflix on March 1.
Last Updated: January 29, 2019