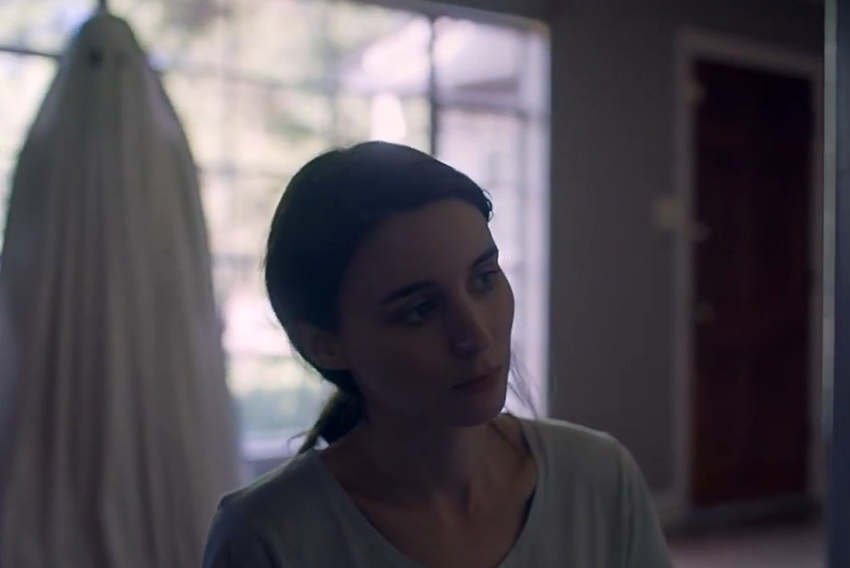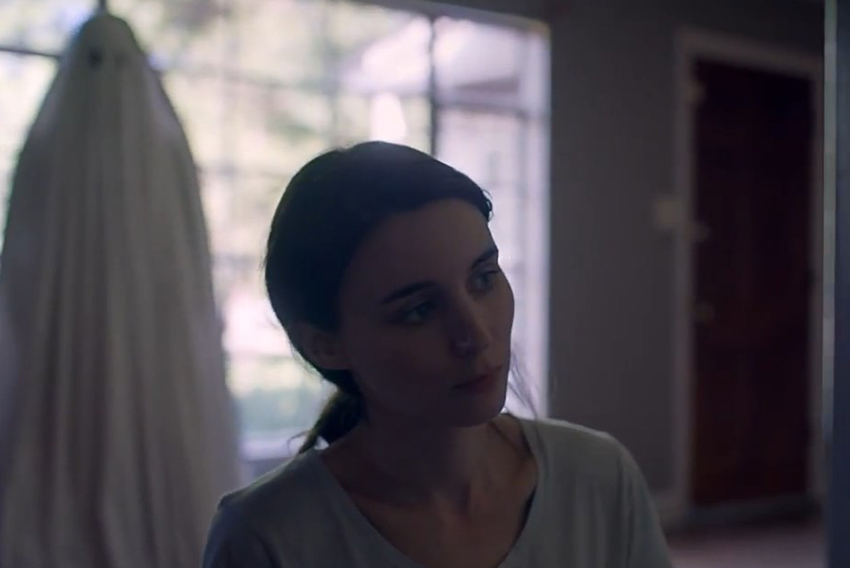 You've just won the BAFTA, Golden Globe, and Oscar for Best Actor with "a quietly volcanic central performance" in "a breathtaking breakout role", so what do you do next? Well, if you're Manchester By the Sea's Casey Affleck you apparently play a cheap children's Halloween costume. A Ghost Story is an upcoming indie drama/romance/weird as hell little movie by critical darling writer/director David Lowery (Ain't Them Bodies Saints), which sees Affleck play a very basic ghost – he literally spends most of the movie under a white sheet with two eye holes cut out of it – who "silently observes his grieving widow (Rooney Mara) in his beloved home".
I know that doesn't sound like much, but apparently it caused quite a buzz among folks who were able to watch it at the Sundance Festival earlier in the year. Spoiler alert: One of the most talked about scenes is a nearly four minute long take of a bereaved Rooney Mara sitting down at a kitchen table and then aggressively devouring a pie in silence. It's apparently… well, depending on who you talk to, the descriptions range from haunting to suspenseful to just plain WTF?!
Dealing with grief through pastry aside, the film has actually gotten some very solid reviews from critics. Lowery's previous film was the utterly charming live-action remake of Disney's Pete's Dragon (which Affleck was actually supposed to star in before dropping out to rather do Manchester By the Sea – probably a wise move), so I'm intrigued to see what he can do here with such an off the wall concept. If you're also looking for something a bit more unexpected than your usual blockbuster fare, this may be worth your time. You can get a taste of the film's unique bizarreness in the first trailer below.
A Ghost Story also stars McColm Sephas Jr., Kenneisha Thompson, Grover Coulson, Liz Cardenas Franke and Barlow Jacobs. It is scheduled for limited release on July 7, 2017.
PS: I guess hiding underneath a sheet is a good place to get away from all those really horrific sounding sexual harassment allegations?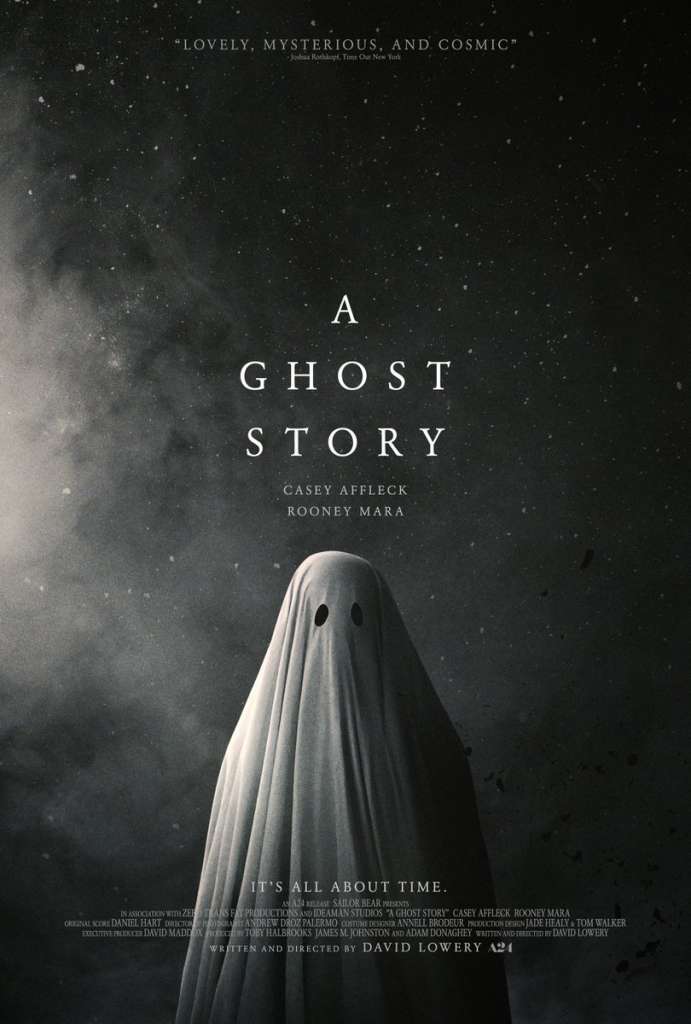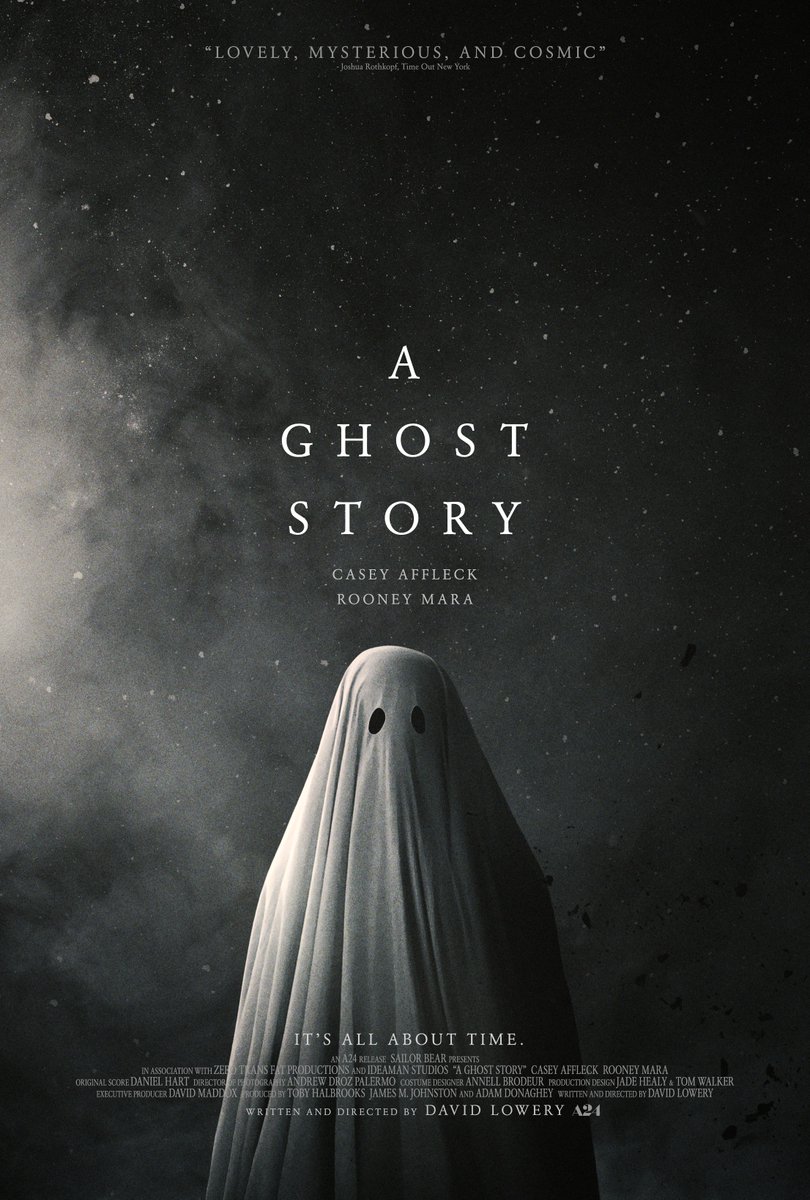 Last Updated: March 29, 2017