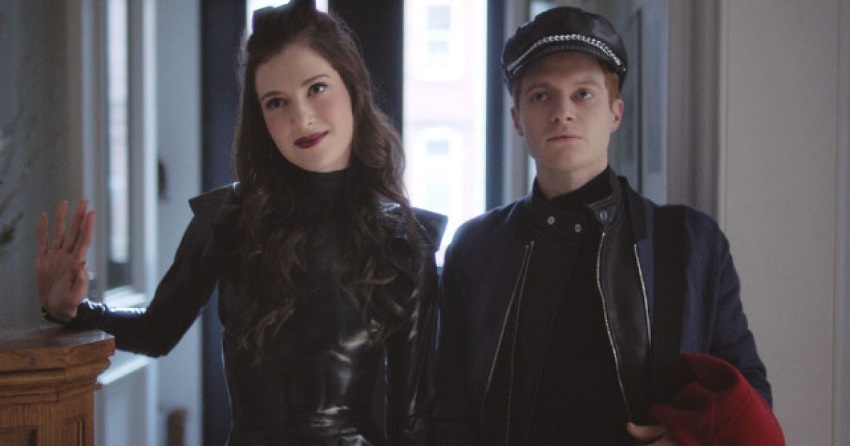 Bonding, or BONDiNG, is the upcoming Netflix Original comedy series created, written, and directed by Rightor Doyle, who's better known as an actor and currently appears in HBO's breakout hit Barry.
It stars Zoe Levin (Palo Alto, Red Band Society) as a graduate student in New York City who makes her living as a dominatrix. However in order to grow her business she needs an assistant she can trust implicitly, and so drafts her unwilling, but cash-deprived, gay best friend Pete (Brendan Scannell – Heathers) to help her.
The official plot synopsis is as follows:
Chains, whips and hilarious quips! For grad student/dominatrix Tiff (Zoe Levin) and her cash-strapped gay best friend Pete (Brendan Scannell), S&M is a business, not a pleasure. Well, maybe there's a little pleasure. Their professional relationship redefines their friendship, but more importantly helps them find themselves.
While there's nothing particularly NSFW in what you're about to see, I'm going to go ahead and give the warning anyway simply because the subject matter might be a touch risqué for some work environments. That said, let's take a look:
Let's get the obvious out of the way. Yes, Zoe Levin does look really good in leather, but while you're going to see her dressed that way quite often, this show isn't about titillation. It's about two people learning to let go of their preconceived notions around sexuality, thrown off (or on) some shackles both literally and metaphorically, and discover themselves – albeit in a non-conventional way.
I'll definitely watch this because it looks different and awkwardly funny, but I have a sneaky suspicion that it'll be a bit tame and won't really push that many boundaries – and that I assume that is deliberate in order to avoid the aforementioned titillation overwhelming the actual message of the show. Levin and Scannell both look like they're delivering good performances, and clocking in at only seven episodes the series won't have time to exhaust its premise or overstay its welcome.
What do you think?
BONDiNG is available on Netflix right now, as it premiered yesterday on 24 April. It also stars Kevin Kane, Micah Stock, Stephanie Styles, Theo Stockman, D'Arcy Carden, and Eric Berryman.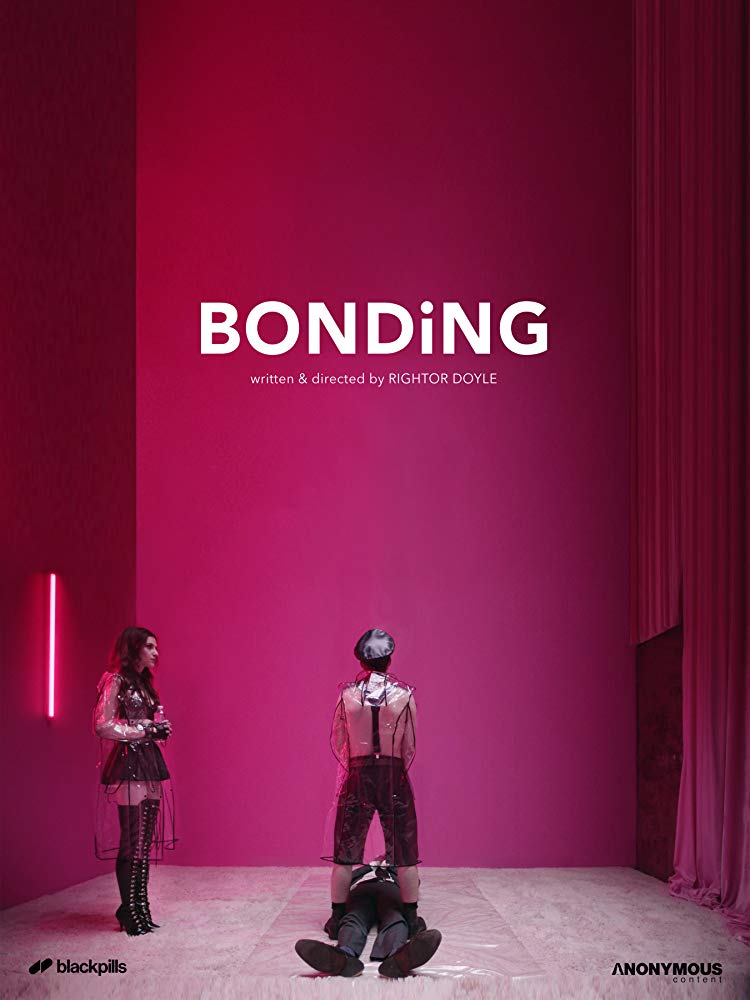 Last Updated: April 25, 2019