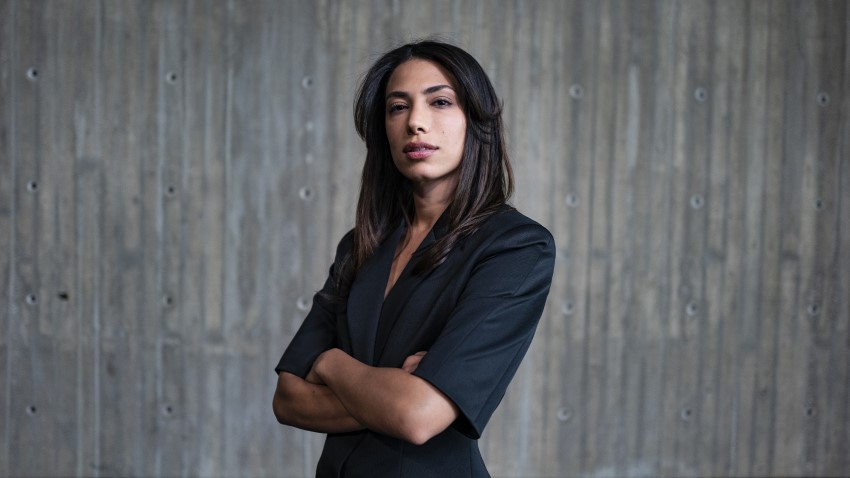 Snabba Cash, or Easy Money if you prefer the English title, is Netflix's upcoming Swedish crime drama series. If you've been keeping up with Scandanavian crime thrillers over the last decade you might recognise the name as identical to that of the highly-regarded 2010 feature starring Joel Kinnaman, and which spawned a further two sequels in 2012 and 2013. That's because the series is a reboot of the franchise, set in Stockholm ten years after the events in the movies.
The original movie, which was based on Swedish author Jens Lapidus' 2006 novel of the same name, saw Kinnaman step into the world of organised crime and cocaine dealing to earn a lot of quick cash in order to pursue a woman from a wealthy family. The series (co-written by Lapidus and Oskar Söderlund) will follow Leya (Evin Ahmad – The Rain), a young single mom hoping to make it big in the business start-up scene. But in order to get her foot in the door she's forced to turn to her son's uncle, who's deeply entrenched in the criminal underworld, for the money she needs.
The official plot synopsis is as follows:
The Swedish language reboot sets in Stockholm ten years after the events depicted in the film trilogy. In the center of the story is Leya, a young single mom trying to make it within the startup- scene. It is a buzzing environment where the craving for status and money is stronger than ever and Leya is determined to make it, no matter what. The entrepreneurial jet set as well as the criminal world is more brutal, chaotic and ruthless than ever. When these two worlds collide, loyalty, friendships and business partners will all be tested in the never-ending quest for easy money.
Let's take a look:
This looks like a fast-paced, high-rolling crime series that's going to be a whole lot of fun to watch.
What do you think?
Snabba Cash's six-episode-long first season will premiere on Netflix on 7 April. It also stars Alexander Abdallah, Ali Alarik, Olle Sarri, Dada Fungula Bozela, and Jozef Wojciechowicz.
Last Updated: March 11, 2021