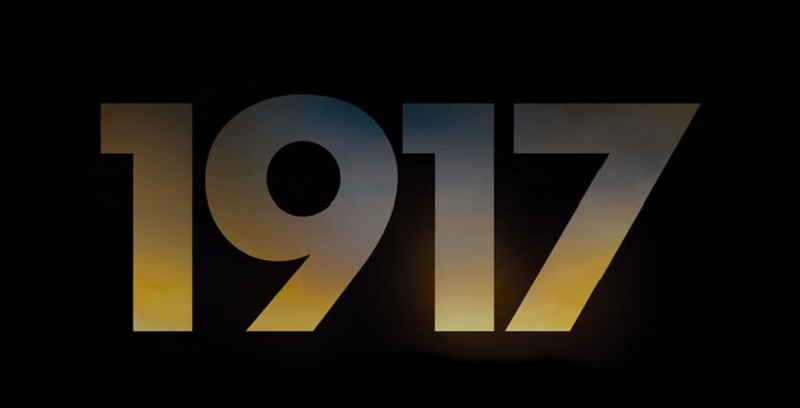 War is perhaps the darkest aspect of human existence that continues to plague our world. It's a grim topic, but for movie directors, it seems to bring out their best as they depict both the extremes of human brutality and drama in a visual narrative. It's no easy feat to get right, which is why often only the best directors can pull off an exceptional war movie.
And when it comes to war, none is perhaps grimmer than World War I. Yes, World War II was bigger and nastier, but thanks to the trench warfare tactics of the time where armies relied on their soldiers exclusively rather than bombs, tanks and big air-raids, it represents perhaps the greater human tragedy for the soldiers involved.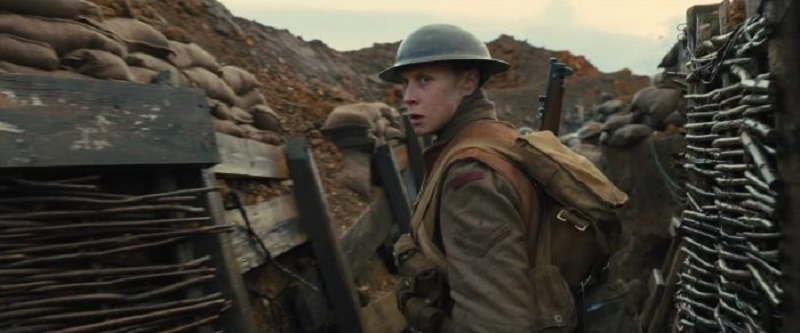 And now, with new WWI movie 1917, we get to see a remarkable story from what was known as the Great War from another exceptional director in Sam Mendes. The Oscar-winning director of American Beauty may have thrown himself into the world of espionage and James Bond with his last two movies, Skyfall and Spectre, but since then he has been working on trying to bring about this story of two soldiers (George MacKay and Dean-Charles Chaplin) who are tasked with delivering an urgent message to nearly 1600 soldiers to avoid a massacre. To do so though they need to traverse enemy territory and at a quick pace. So essentially like Saving Private Ryan, but instead of an entire unit out to rescue just one soldier, this time it's just two soldiers putting their lives on the line of many. Hey, if you're going to be compared to a war movie, at least it's one of the greatest. Let's see what 1917 looks like though:
1917 is written by Mendes and Krysty Wilson-Cairns (Penny Dreadful) and much like Saving Private Ryan is more of an original story that is only loosely based on actual events rather than trying to be an accurate retelling of history. The story is probably the only thing that is not grounded in reality though as the rest of the scenes shown off look every bit as brutal as you'd imagine with Mendes really nailing the dire reality of war.
For its two leads, MacKay and Chaplin, this represents the first big mainstream film they have starred in, though they are supported by a very cable list of experienced thespians In Richard Madden, Colin Firth, Benedict Cumberbatch, Mark Strong and Andrew Scott. You can read the full synopsis for the movie below:
At the height of the First World War, two young British soldiers, Schofield (Captain Fantastic's George MacKay) and Blake (Game of Thrones' Dean-Charles Chapman) are given a seemingly impossible mission. In a race against time, they must cross enemy territory and deliver a message that will stop a deadly attack on hundreds of soldiers—Blake's own brother among them.
1917 is due for release in the US on Christmas Day with no official local release date for us just yet. This is one of those films that looks pegged for awards contention though, so we can probably expect it early in the new year when many of the awards contenders get released locally.
Last Updated: August 2, 2019