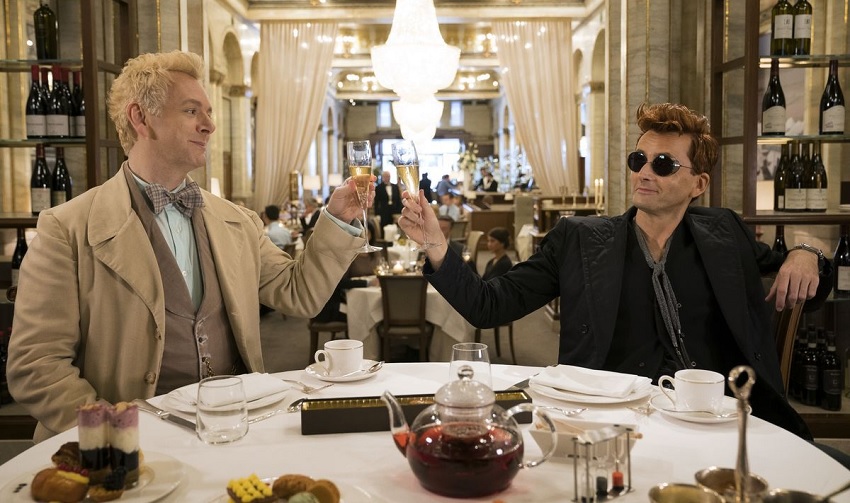 Amazon are slowly ramping up their competition with Netflix in the streaming space, with a number of high profile acquisitions and productions in the works as Jeff Bezos swings his giant… wallet… around. One of those is their upcoming BBC co-production of Good Omens.
Based on the best-selling 1990 novel 'Good Omens: The Nice and Accurate Prophecies of Agnes Nutter, Witch' by the late, great Terry Pratchett and Neil Gaiman, the fantasy comedy series follows two unlikely heroes on a quest to prevent the apocalypse. Namely an angel and a demon who've developed a bond over their years on Earth and would like it to stick around for a while longer, thank you very much.
It features a stellar cast headlined by David Tennant (Doctor Who, Jessica Jones) and Michael Sheen (Masters of Sex, The Queen), and also features the likes of Frances McDormand, Jon Hamm, Benedict Cumberbatch, Adria Arjona, Brian Cox, Nick Offerman, and many more.
The official plot synopsis is as follows:
The End of the World is coming, which means a fussy Angel (Sheen) and a loose-living Demon (Tennant) who've become overly fond of life on Earth are forced to form an unlikely alliance to stop Armageddon. But they have lost the Antichrist, an 11-year-old boy (Sam Taylor Buck – Medici) unaware he's meant to bring upon the end of days, forcing them to embark on an adventure to find him and save the world before it's too late.
Let's take a look:
Good Omens is something I should like, and I want to like it because I'm a huge Terry Pratchett fan and a moderate Neil Gaiman fan, but after watching that trailer I just don't like it – instead I feel disappointed.
I'm pretty lenient when it comes to TV series visuals, and Good Omens is perfectly fine in that regard excluding whatever it is they're doing to David Tennant's eyes. He looks excellent as always as the scenery-chewing demon Crowley, but I found his fussy little partner in crime to be off-putting. To me half the humour also fell flat because of either the delivery, or not being that funny to begin with.
I was looking forward to this series, and the teaser trailer whetted my appetite, but the full trailer just doesn't do it for me. Or maybe I'm just grumpy and it's the best thing ever – what do you think?
Good Omens is set to premiere its six-episode-long first season on Amazon Prime on 31 May.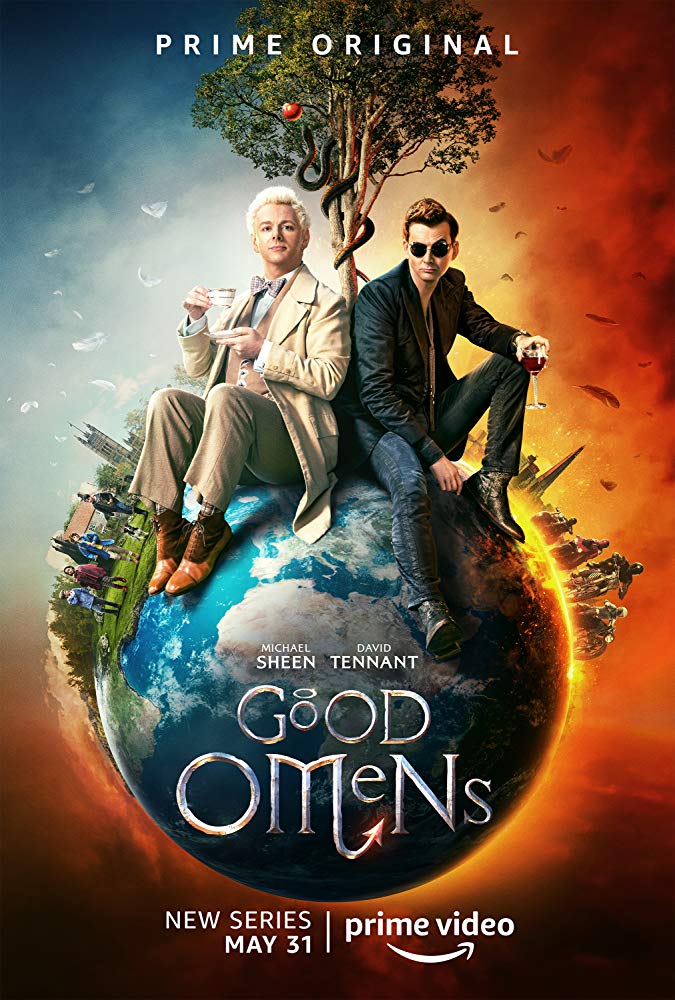 Last Updated: March 7, 2019