In 2016 – early 2017 for South Africa – comedian-turned-filmmaker Jordan Peele stunned cinema audiences with Get Out, a brilliant horror satire that explores the topic of racism. The film came out of nowhere and earned the writer-director-producer a shelf-load of accolades, including a Best Original Screenplay Oscar. The question was whether Peele would be able to find the magic again with his sophomore effort for the big screen and his second genre piece to boot. Few creators can match the impact of their breakout hit, but Peele has with Us.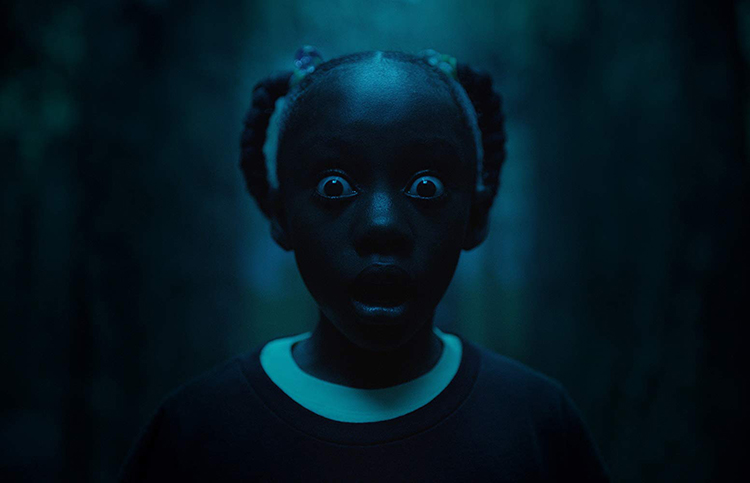 That said, there's no point in labouring over a comparison between Get Out and Us. They are very different movies. The latter is more horror than satire although it's no less funny, with a lot of the humour provided by Winston Duke's dad-joke spewing husband and father.
For the record, Us centres on the Wilsons, a middle-class black family of four, who have just arrived for a Summer vacation at a lakeside house close to Santa Cruz, California. Mom Adelaide (Lupita Nyong'o) is uneasy, though, as years before she had a traumatic experience at the same beach funfair. Back in 1986, as a little girl, she momentarily encountered her apparent doppelganger in a hall of mirrors. Fast-forward to the present, and after a leisurely set-up that really lets you connect with the family, the Wilsons spot four silhouetted figures holding hands on their driveway.
With that, Us transforms from an arthouse horror saturated with tension into one of the best home invasion horror film ever made. Later on, it provides its own spin on mysterious out-the-blue apocalypse (think Bird Box and The Happening), and rejuvenates the overplayed zombie scenario with its energy and logically-behaving protagonists. Us is a perfect example of why cinema benefits from different, fresh perspectives.
Of course it helps that Jordan Peele has a master's control of the movie's many elements. Paired with a clever score, Us is beautifully shot and staged. The movie is liberally peppered with visually striking moments just like Get Out. Who knew an overhead shot of people walking across sand on a sunny day with all their beach outing paraphernalia could be so loaded with dread?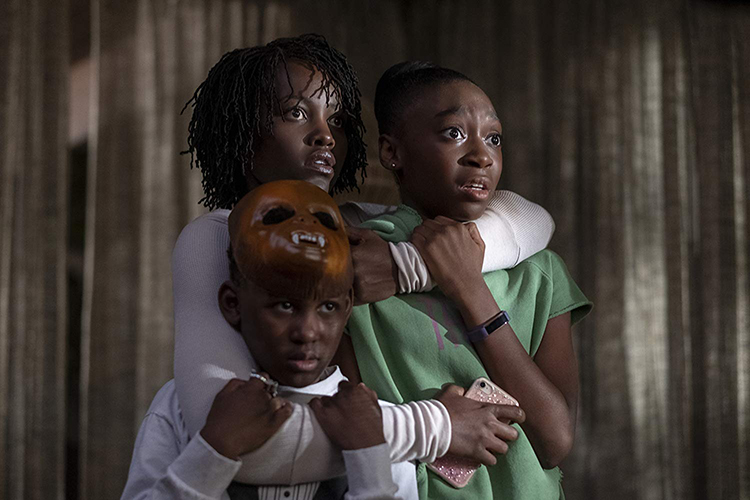 Then there are the performances. While everyone does strong work with their double roles, Lupita Nyong'o dominates the movie and one hopes she won't be forgotten by the time awards season eventually rolls around. The Handmaid's Tale and Mad Men's Elisabeth Moss also has fun as a vain, pampered actress-turned-housewife.
If you just want to enjoy Us as skin-crawling yet exhilarating survival horror, you can. Claw beyond the surface, though, and you'll find a lot to ruminate over: public face versus personal self, the unjust history we are all tethered to, how oppressed groups may be better equipped to survive when the chips are down. These themes come through strongly in everything from story to the smallest choices in production design. Consider for a moment the gunlessness of Us's world.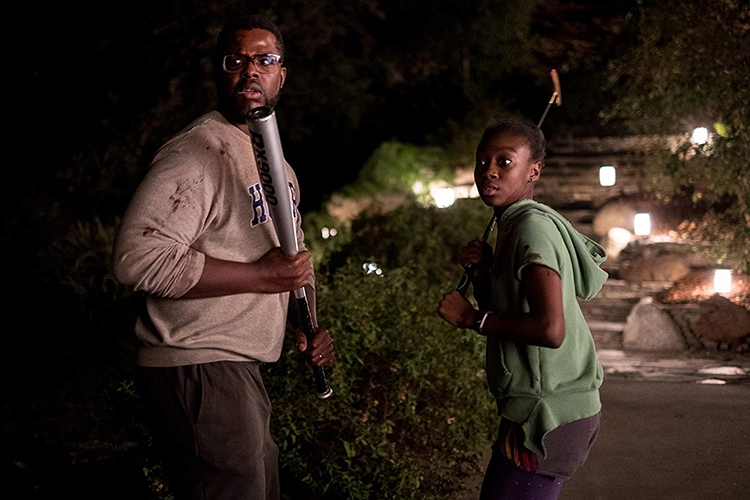 All these positives aside, Us isn't perfect. After such an ominous build-up and gratifying release of tension, the film's last act isn't quite as strong. Like the big reveal of what's really happening in Get Out, you're not supposed to dwell on the nonsensical, logic-challenging revelation here. There's also one final twist in Us which sheds light on certain plot points but also drags others into murkiness. It feels like a last-minute over-complication that raises more questions than it answers.
At the same time, though, it gets you thinking about everything preceding it. There's no question that Us is multi-layered and intricately made. It's one of those film experiences that will be made richer through multiple viewings. So get started now.
Last Updated: March 28, 2019
Us

It doesn't quite sustain its tautness right to the end, but Jordan Peele's Us is one of the best horror-thrillers you will ever see, deftly jumping between the sub-genres of psychological horror, home invasion and apocalyptic survival. It's equal parts thought-provoking and dark, skin-crawling fun. The cinema equivalent of a smart, intricately-designed rollercoaster.