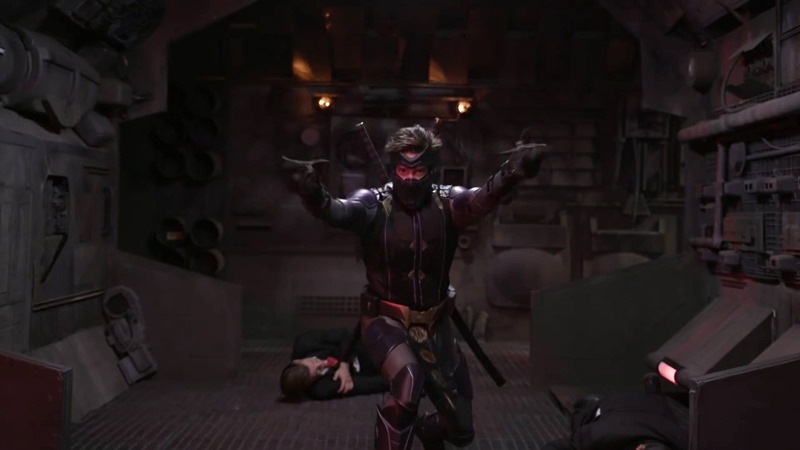 Shared universes baby. That's where all the real action these days. What began with Marvel, was an idea that movie characters could exist in the same space and eventually cross over in one massive film. It's an idea that various other movie studios have tried to emulate, often stumbling and falling flat on their faces as they've rushed to get their worlds out of the gate.
And then there's Valiant Comics, who are taking a different approach to that idea. Smaller, but possibly even more focused than their competition, Valiant is bringing their library of heroes to screens all across the globe with an online series called Ninjak Vs. The Valiant Universe. Speaking of, here's a trailer for it:
The six part series will star Michael "Arrow" Rowe as the deadly ninja, tangling with the likes of characters such as Bloodshot, Eternal Warrior, Archer and Armstrong, XO Manowar, Livewire and Shadowman. Add Valiant's independent control over the series and the talent behind the Superhero Beatdowns from Bat In The Sun, and you've got a project that has a totally different feel and vibe to it compared to mainstream hero movies that have hundreds of millions of dollars of cash on the line.
But Ninjak Vs. The Valiant Universe isn't taking inspiration from those films. Instead, it's influenced by the Saturday morning hero cartoons that we all grew up with. "That really doesn't exist anymore," Valiant CEO and chief creative officer Dinesh Shamdasani said to io9 of the move to make a digital shared universe.
So we looked at the space and found that digital is where that demographic will go for today's generation.
Valiant is taking a gamble here, but it's the kind of risk that has some serious reward attached to it. Completely self-funded, Ninjak Vs. The Valiant Universe is a very serious first step into conquering the online space that bigger studios such as Disney and Warner Bros. have pretty much ignored. And with that risk, comes the freedom to create a new universe that is free of any meddling.
"The way this production is set up, you don't have to answer to studios," Ninjak actor Michael Rowe explained.
The CEO is actually on set with us, finding the heart of these scenes, talking through the story and we all come out the other end feeling really good about it because we know we've found the grit and the grime and the truth in these scenes. It's so refreshing. On a bigger budget thing, you get certain liberties but you also get a hell of a lot of constraints. So I feel like the shackles are off a little bit on this.
"Our hope is much larger in scale and scope and ambition than anyone's done online," Shamdasani added when asked about the Marvel and DC competition.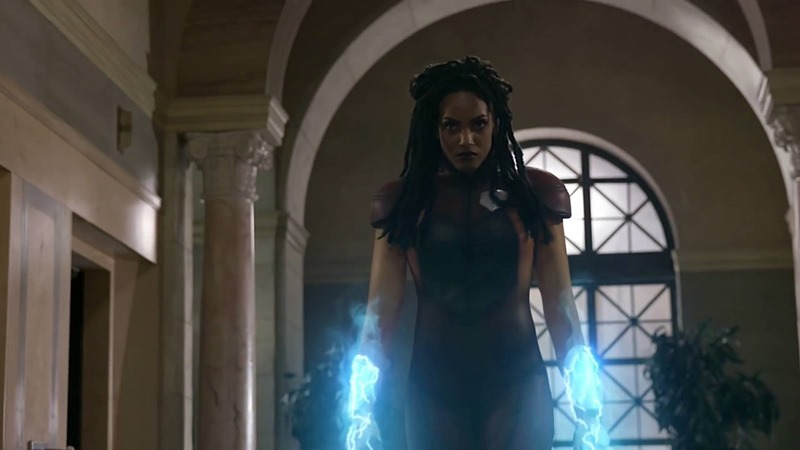 We're essentially trying to do a Netflix original series, or a CW show, that's digital exclusive.

The best way to fight Marvel and DC is to not fight Marvel and DC. With Marvel you're talking 20 years of successful movies with only a few failures. That's the best track record in the history of cinema. So they're able to do Civil War. We can't just jump to that. We have to take the same baby steps that Marvel took and each time [present] quality.
And that co-existence isn't a bad idea at all. That's because according to Shamdasani, Marvel and DC bring variety to the superhero genre. Something that Valiant is aiming for, as their own series feature a distinct look and feel that sets them apart from the big two. "Where other companies have tried to come into the space and failed is because they've tried to imitate one of the existing tones," Shamdasani said.
We were very lucky the founding fathers of Valiant were geniuses. They all came from Marvel and DC, knew those characters inside and out and understood with the next incarnation of the genre is, and that's what Valiant is. We've put a tremendous effort into the narrative scope of the show. You fall in love with the characters, you understand their plight, there's pathos, and there are questions being asked that will hopefully bring people back again and again.
Ninjak vs. The Valiant Universe is very much an indie superhero film with an insane amount of passion fuelling it. Or as Ninjak himself out it:
We're punk rocking the sh!t out of this.
It's risky as hell and I can't wait to see more of it when it debuts next year.
Last Updated: October 11, 2016