I would like to think that Velvet Buzzsaw is a movie that humbles critics of the arts. But that is not what director and writer Dan Gilroy is trying to do. And anyway, to achieve that one would need ten packets of kale chips and four consecutive viewings of Citizen Kane. Velvet Buzzsaw is more entertaining – if a little confused as to what it wants to be.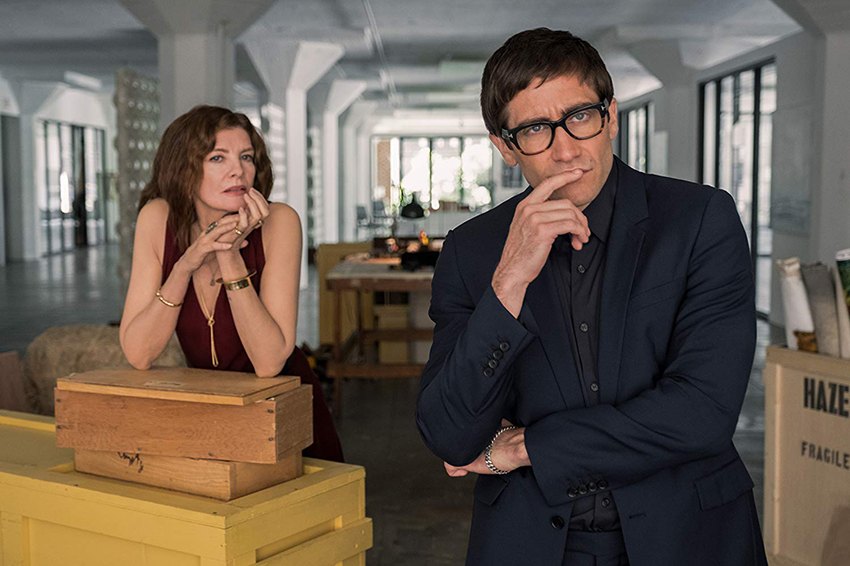 Jake Gyllenhaal is Mort Vandewalt, an Andy Warhol-like art critic who lays waste to the art scene with his scathing reviews and a vocabulary that would make even Plato and Socrates groan. Along with his associate art dealer Rhodora Haze (Rene Russo) and her subordinate Josephina (Zawe Ashton), Mort begins to profit off Joesphina's discovery of a dead man's collection of surreal masterpieces. A man who had suffered severe mental ailments and who died before he could destroy his collection. Things start to go wrong for the trio as their professional lives begin to crumble, while they and anyone else who benefits from the art's circulation and sale begin to die in creative and bizarre ways.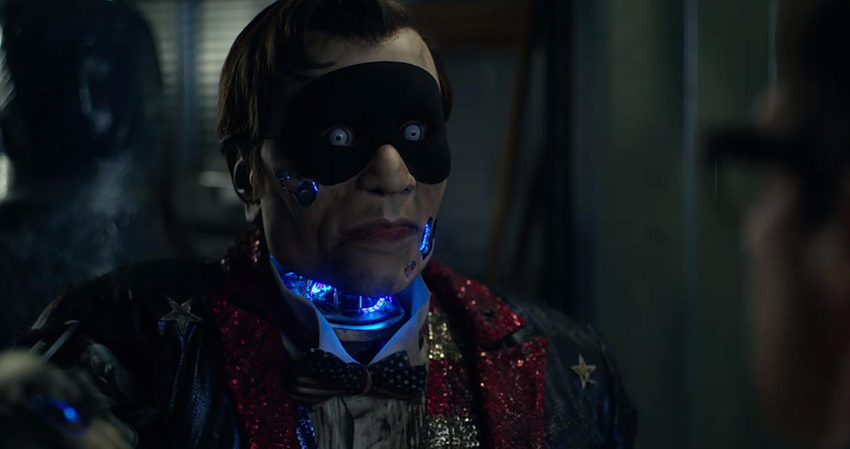 At its core, Velvet Buzzsaw is a razor-sharp callout to the pompous and arrogant world of high art and its criticism. The dialogue used by Gyllenhaal's character is so convoluted and poeticized that it is difficult to comprehend that there is an actual part of society that buys into this kind of rhetorical garbage. By extension, Velvet Buzzsaw features excellent writing that speaks to Gilroy's talent. He expertly balances the nonsensical posturing with legitimate artworld exposition and drama.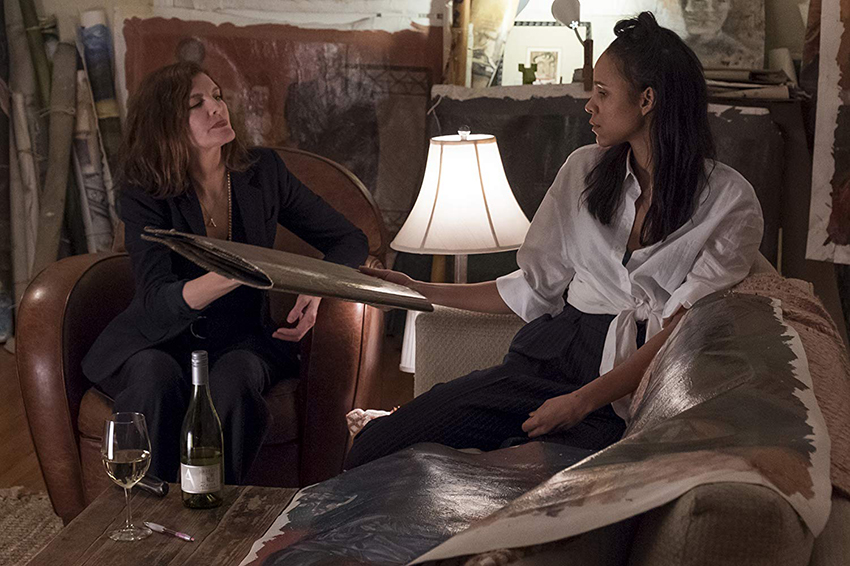 However, that drama plays into the film's primary drawback. Its pacing and tone are compromised by the amount of attention it gives the supporting characters and their melodrama, which in turn does not actually get enough attention to be fully developed. People sitting down to watch expecting a creative gorefest will be bored by Zawe Ashton's struggle between romantic partners. While people who are expecting a character study into artistically upstanding, yet flawed professionals will be turned off by the graphic imagery and the frankly absurd plot. In my opinion, the film would have benefitted from a complete devotion to its own absurdity. Doubling down on the supernatural elements and subsequent visuals would have resulted in a less real movie, but much more entertaining to watch.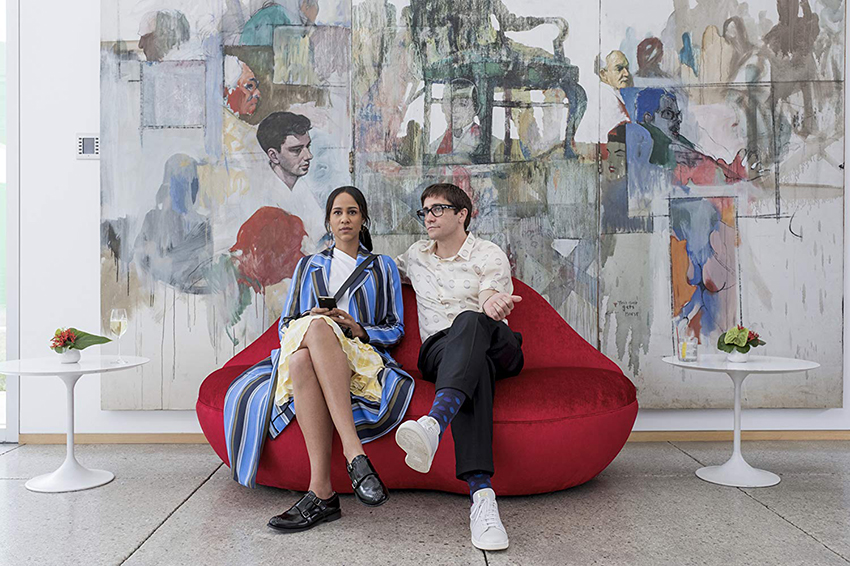 But with that said, the film we have here is not without value. Jake Gyllenhaal is clearly having the time of his life in his role, propping himself up in both mannerism and stature as a man who has no time for even the most alluring of modern art. He embodies a great deal that is wrong with influencer and critical culture of the time and the character is used to take swings at several issues, especially the commercialization of artistic endeavor. One could write Rene Russo off as playing a similar character, except she "gets it" in that art is and yet should not be without intent. You see this in her interaction with another artist played by John Malkovich, who has fallen out of touch with himself and faces off against pressure from his dealers to produce something.
Malkovich is underused in this film though, as is Stanger Things' Natalia Dyer, whose only purpose is to play the gag of working under each character at one point, and subsequently being the one to discover their posing corpses. But points also go to Zawe Ashton as a rising star in the profession and who suffers a severe downfall thanks to a shift in her attitude. She, along with Gyllenhaal and Russo, plays a character which the audience have to seriously consider awarding their sympathy to. Engaging emotional ambivalence can be hard to pull off, and they all do a very good job here.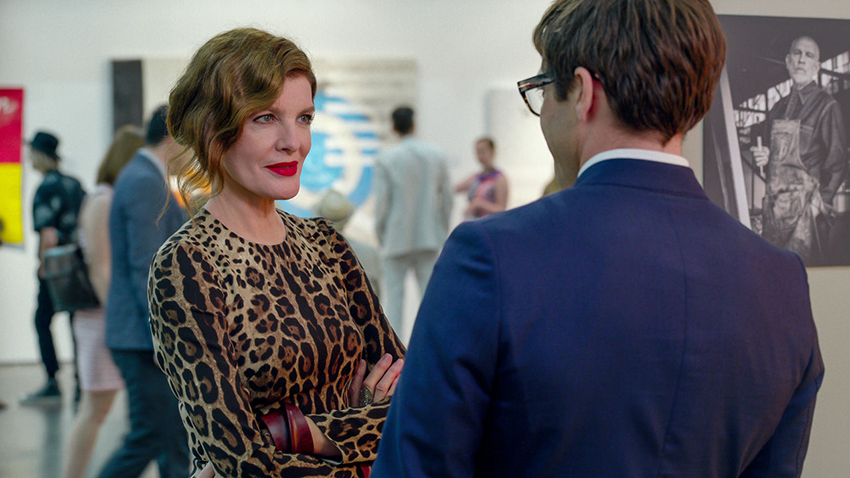 The narrative is well constructed. Films of this genre can suffer greatly when their plot is too contrived or if the world's rules are bent too far. Gilroy has ensured that each of his characters and their comeuppance have intrinsic meaning and payoff. Mort Vandewalt starts to see that his written words have consequences. Rhodora's greed starts to override her long-held passion for creating art. Despite the pacing problems in regard to the horror elements, every subplot is paid off and is subjected to gruesome consequences.
Those consequences are what makes Velvet Buzzsaw fun to watch. The death scenes are hilarious and inspired. They exploit the eccentric traits of modern art to torture people. There is some dodgy CGI here and there, but nothing that takes away from the overall spectacle. Though I do not think the film exerts itself to possess the most original of imagery, it is still interesting and appropriate for the atmosphere and tone.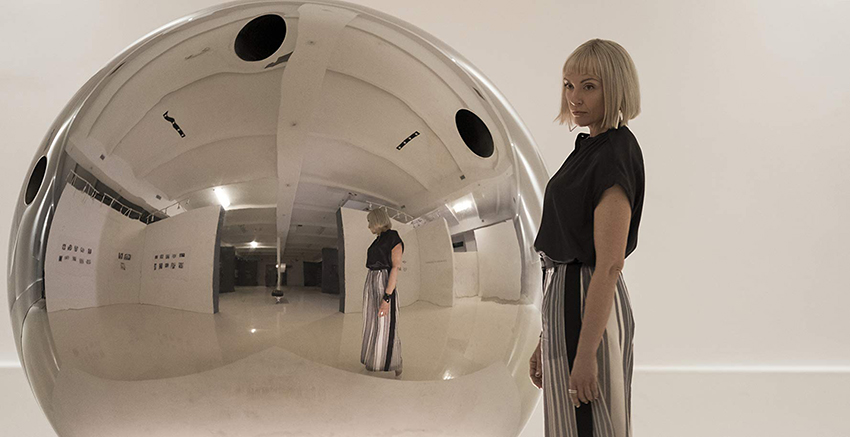 Dan Gilroy has once again proven a directorial flair that mixes well with his writing. Despite remaining unsure of what audience demographic it will attract, I enjoyed Velvet Buzzsaw as a dive into the vivid and colourful world of art. For all its contrivances and monotonous melodrama, it is an exercise in cinematic expressionism, while filling a blood pool that's fun to splash around in for a few hours.
Last Updated: February 4, 2019
Velvet Buzzsaw

Velvet Buzzsaw tries to say something about art and its criticism, and it succeeds for the most part. Beautiful visuals and a gripping story come at the expense of drama that offers little and delivers little.