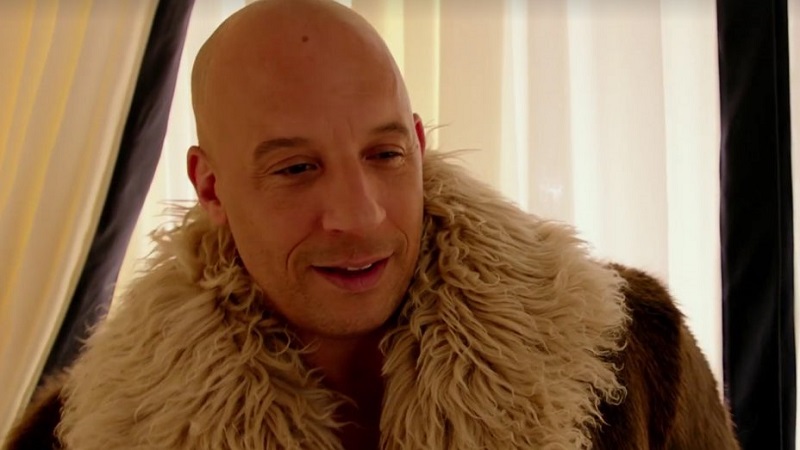 Vin Diesel has set himself as a modern action hero. Thanks to franchises like the Fast and The Furious, his Riddick films and xXx, he has become one of Hollywood's biggest action stars and a huge box office draw card. The fact that he has a deep voice and big muscles has probably helped as well.
And it appears he's intent on cementing that action heroes status by taking it into his own hands. According to news from The Hollywood Reporter, Diesel has put together a deal with a finance company, The H Collective, to procure the rights to the xXx brand from Paramount and take ownership of the brand himself. Along with this comes the news that Diesel will be teaming up with D.J. Caruso, who directed xXx: The Return of Zander Cage, to make a fourth installment of the franchise to begin filming later this year.
That is quite an impressive achievement for the actor who has the ambition of wanting to create another winning franchise for himself. It is less of an ensemble action piece which the Fast and Furious franchise has become and can be the sole action hero in this one. After all, why share the glory when you can take it all for yourself.
No figures were reported in the news, though it's likely The H Collective had to finance a hefty amount for the film rights. Though, CEO Nic Crawley reveals that considering how popular the last film was in China, it's an investment with making:
During my time at Paramount I was lucky to be involved in the development and distribution of xXx: Return of Xander Cage. The response from the Chinese box office was unprecedented. Bringing the next installment of the xXx franchise to The H Collective complements our diversified slate and mission to produce content for a global audience.
Personally, I haven't been a big fan of the xXx franchise. While I have nothing wrong with plain dumb fun at times, the films have tended to be a little too close to the silly side than the fun side. Box Office numbers though show that I seem to clearly be in the minority though as many people seem to love watching Vin Diesel do big dumb things, and I have no doubt that if they follow the same formula from the last movie that this fourth installment will be a success as well.
Last Updated: April 18, 2018