There have been films inspired by many different things, but a true story that originated from a letter written in the Huisgenoot magazine is certainly unique. Comparatively, we don't have the biggest film industry here in South Africa, but one genre that never fails to be represented is the Afrikaans romantic comedy, so I guess its no surprise that this sentimental story got adapted into a full-length feature. And while Vir die Voëls (For the Birds) tries its best to break the mold from this clichéd genre, it still ends up positioning itself firmly in this category. Vir die Voëls might not offer up much in the way of originality, it at least excels in its execution.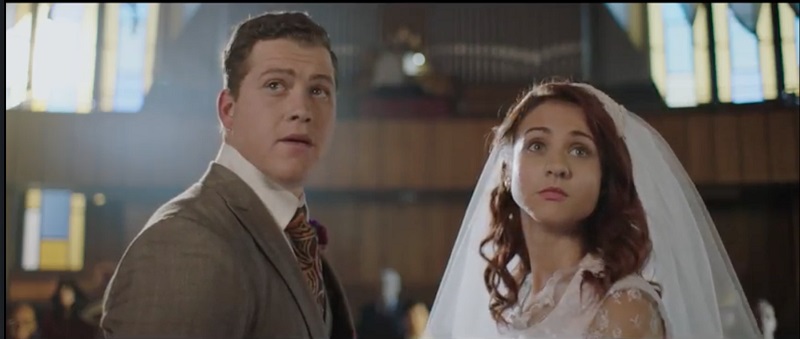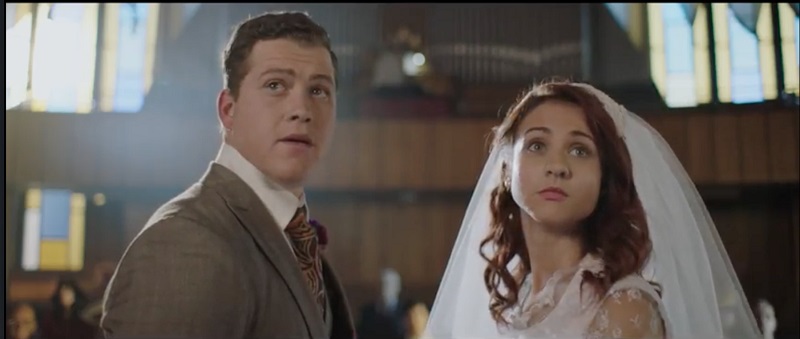 Vir die Voels features detailed production design that encompasses the clothes, makeup, architecture and music that draws you in to the late 70s setting of the film. The cinematography also plays its part in giving the film a washed out effect that you might expect from the photographs of its period. The decision robs the film of some vibrancy and colour, but helps it to feel authentic.
Set in a period where women's right were growing in South African, Vir die Voëls wears its feminist influences on its sleeve as we see the headstrong Irma Humpel (Simoné Nortmann) go at lengths not to conform to society and distance herself from being a submissive woman like her mom. At the same time Irma refuses to fall prey to the childish-natured romantic pursuits of Sampie de Klerk (Francois Jacobs), not wanting romance to mess with her need for independence. Despite her constant rejections Sampie continues to pursue the woman of his affections before Irma comes up with the seemingly ingenious plan by scaring off her chauvinistic counterpart by finally proposing to him and hoping he backs off in disgust. Her plan doesn't work out as he says 'yes' and then in an effort to continue pushing him away, she falls in love with him.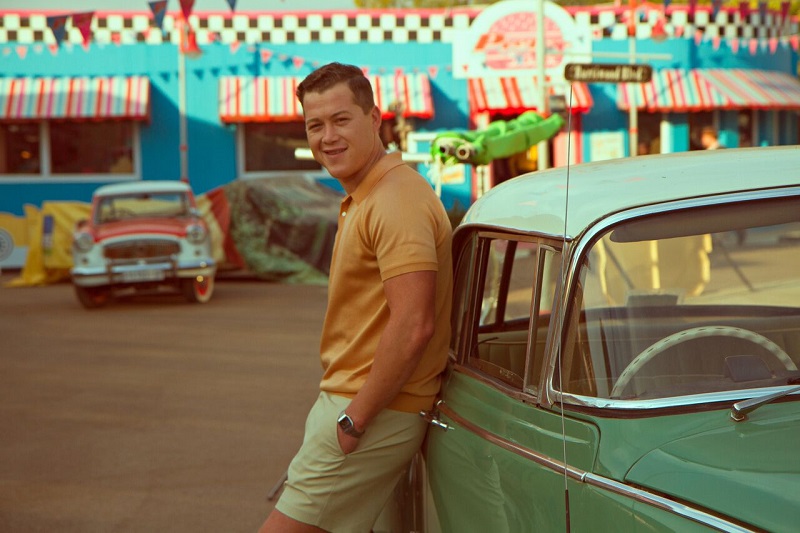 As a love story, it's not great, but the real juice is found in the backstory of its characters. The underlying scars of the different characters make it a little more heartfelt and the actors do a solid enough job in pulling it off and actually making the whole story endearing. The film achieves this through Irma breaking the fourth wall on a regular basis to explain her past and thoughts.
Anticipating the predictability of the story, screenwriters Sean Robert Daniels, Quentin Krog and Tina Kruger actually start the film off at the wedding of Irma and Sampie and then proceed to fill us in on the important details of this backstory. This background story starts off by introducing us to Irma's alcoholic, abusive father, helplessly submissive mother and supportive grandmother who does her best to care for her granddaughter, without actively getting involved in the family dilemma.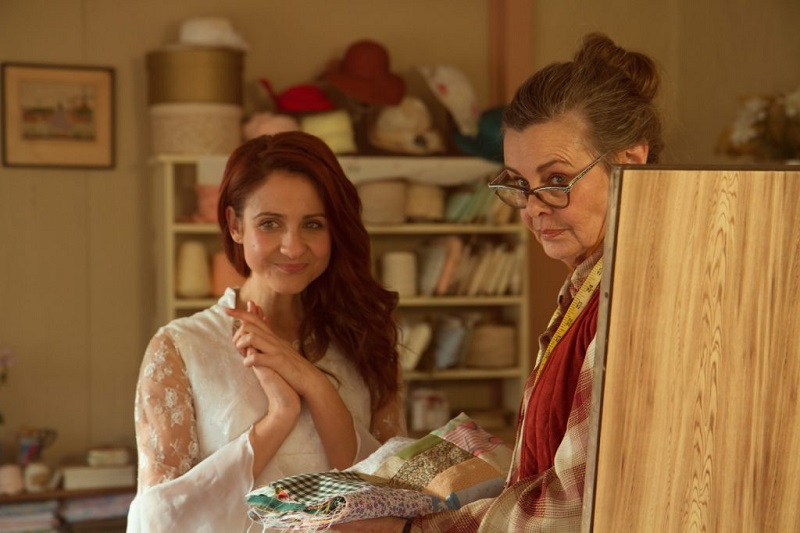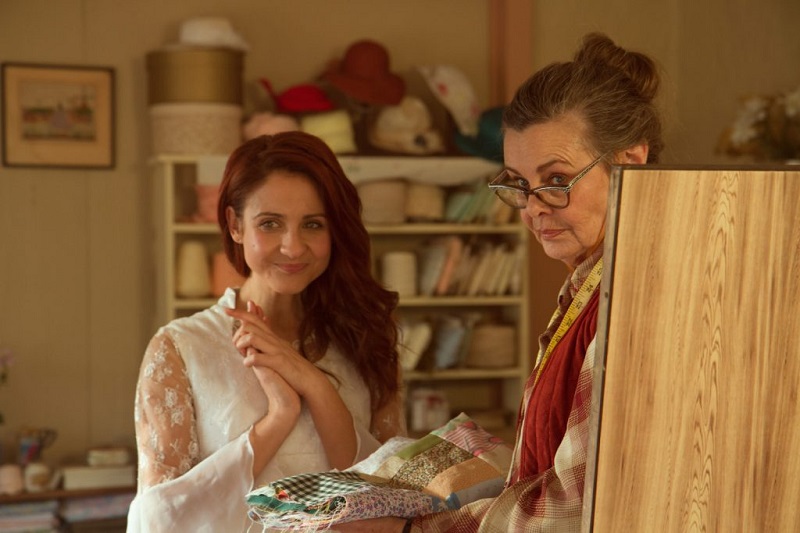 This actually highlights the real strength of the movie: The way it develops its characters. While you get introduced to their main characters traits very early on, there are subtle defining moments that get developed as the story unravels its many parts and in the end, despite the overall plot feeling contrived, you still end up caring for them. The film's dialogue can be inconsistent at times, with intelligent moments of rich imagery interspersed with schmaltzy tripe, but its flaws are perhaps not enough to put you off the film entirely. That the cast does a solid job at pulling the lines off is to their credit for keeping the film consistent throughout.
Nortman also portrays the subtle nuances of Irma well, as the events of her traumatic upbringing have an indelible impact on her character and represent the reason she is so closed and unwilling to conform to society. Though previously mentioned fourth wall breaking interactions does give more insight into this, but the film loses much of the impact of some of its more intense scenes when they are interrupted with this storytelling device. While the thought process is understandable, a little more trust in the audience in allowing the story to play out and for us to fill in the gaps would've made the film a lot smarter.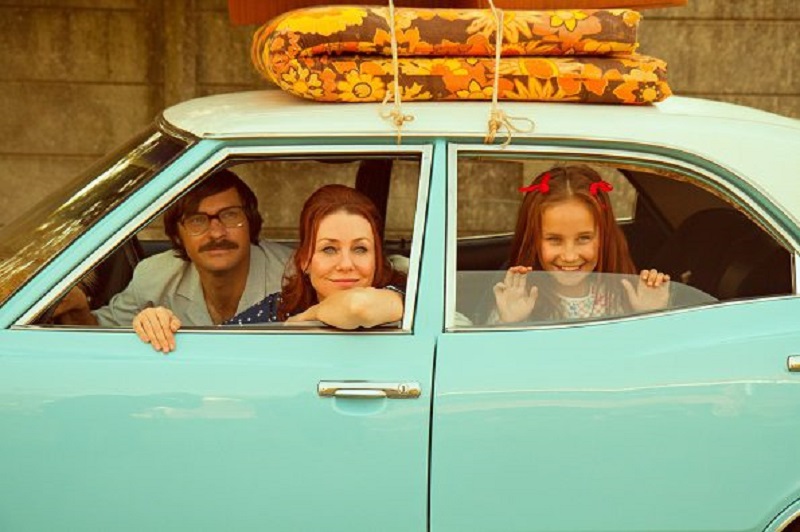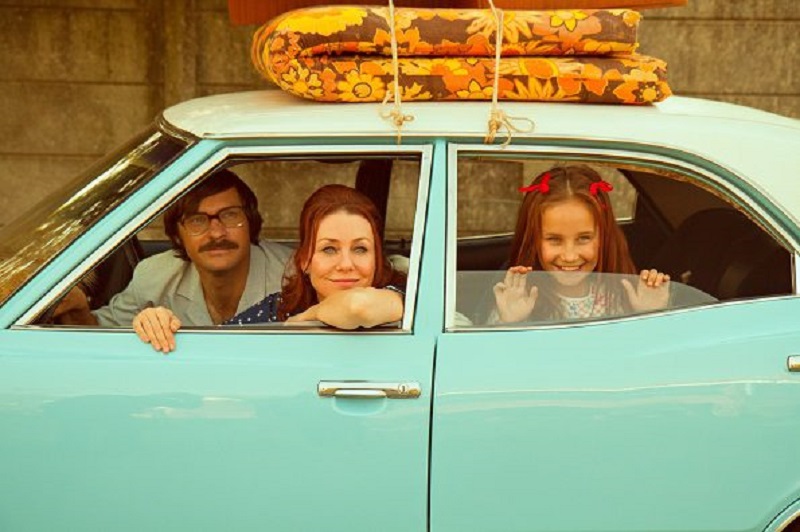 It's a flaw that the film follows through even in its soundtrack, which relies on contemporary music from the period for much of the narrative, but then kicks into a powerful piano and string led score for the films more intense moments. It's an effect that works quite powerfully, but sadly is broken up far too often to be immersive enough.
As Afrikaans's comedies go, Vir die Voëls is certainly one of the better ones. While it remains clichéd, its ability to delve into the deeper moments convincingly, and develop strong characters as a result, puts it a notch above the rest. It is sadly playing too much to genre conventions of not making a smarter movie and as a result relies too much on trying to give you the information, rather than allowing the audience to solve it themselves. But if you are in the mood for a romantic comedy and want to give a local movie a chance, Vir dir Voëls is certainly worth the experience.
Vir die Voëls is available now on DVD.
Last Updated: March 10, 2017