"Build it and they will come". This was a famous line from the old Kevin Costner led baseball drama Field of Dreams. While that movie has little in common with anything Tyler Perry has ever made, it seems like an apt reason for why we now have this, an eighth Madea movie (yes, there have been as many Madea films as Star Wars films –  think about that for a minute). If Perry makes a Madea film, they will come.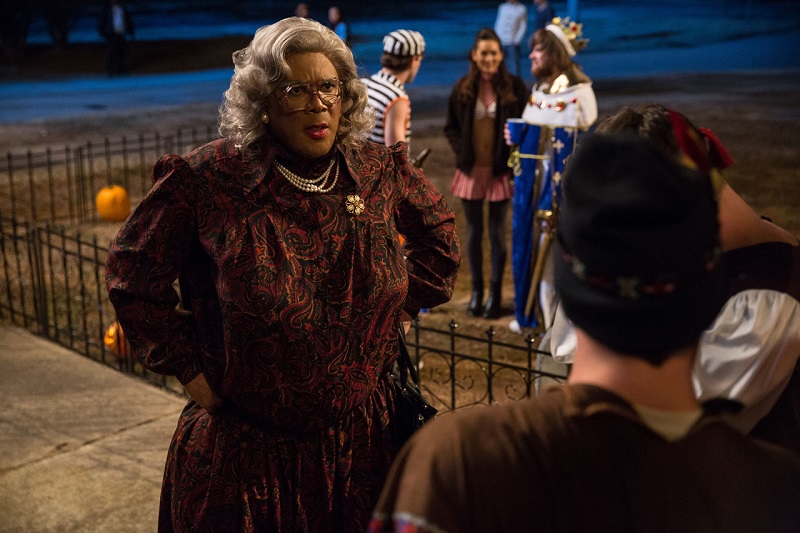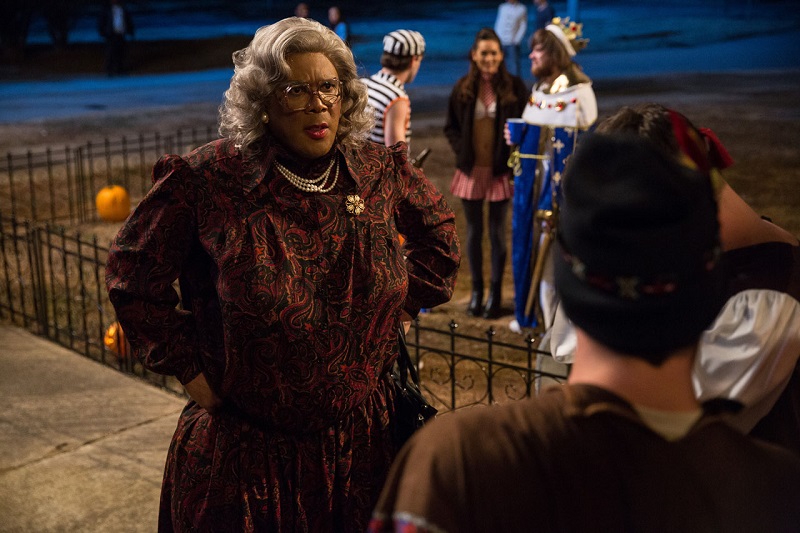 And they do, in droves. To the tune of over $80 million for Perry's latest outing as Madea, Boo! A Madea Halloween. However, this time around can a focus on supernatural ghosts and horror rescue us from the clutches of Madea? No, unfortunately, it can't. This is still very much a Madea film to the core and sees Tyler Perry at his indulgent worst/best, depending on whether you actually like these films or not.
This time around we see Mabel "Madea" Simmons (Perry) help out her son, Brian Simmons also played by Tyler Perry. Brian enlists Madea and her friends (Cassie Davis, Patrice Lovely) and uncle Joe Simmons (also played by Perry) in taking care of his errant teenage daughter, Tiffany (Diamond White) and her friend while he has to go on a business trip. Tiffany has plans to attend a frat party at a nearby residence for Halloween, but with Brian adamant she should not go, seeks out his mother, Madea, for help.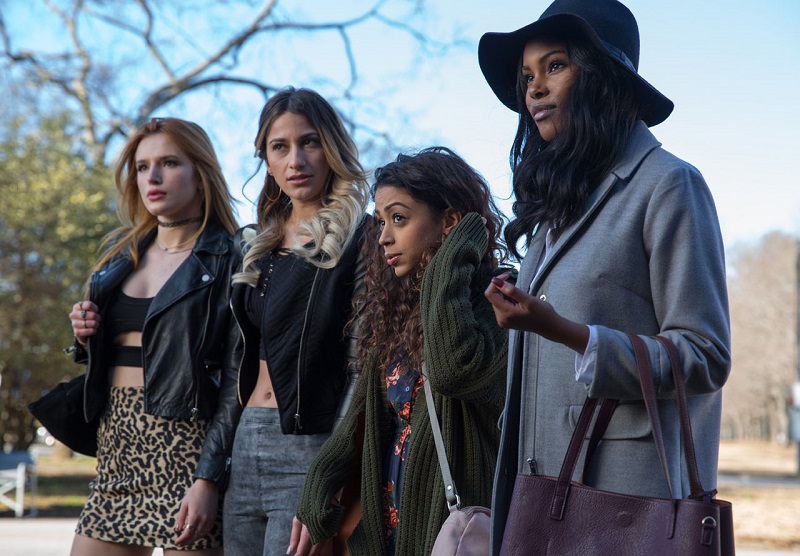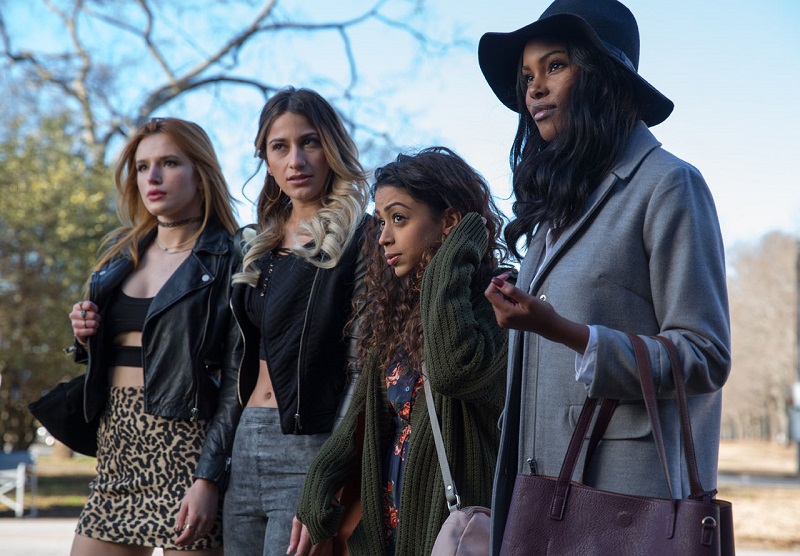 After Madea and gang decide to crash the party and get it shut down, the groups try to outdo each other in playing pranks on one another. The premise for the film is not a strong one to begin with, but throw in gross stereotyping, silly characters, predictable twists, pretentious dialog and loads of Madea and you have a recipe for disaster. In the end, the final joke's on you, for watching the movie. There is also a moral message in the story about respect and discipline, but it gets lost amidst all this.
Now to be fair to Tyler Perry, he certainly knows his target market and how to appeal to them. This film's tone and style are pretty much a duplication of the rest of the series, with Perry (who also writes, directs and produces the film) not trying to bring anything fresh to the table. So if you're not a fan of Madea movies, this is not going to change your opinion. Similarly, if you somehow have a sweet spot for this over the top kind of humour, you will probably enjoy the film for giving you exactly that.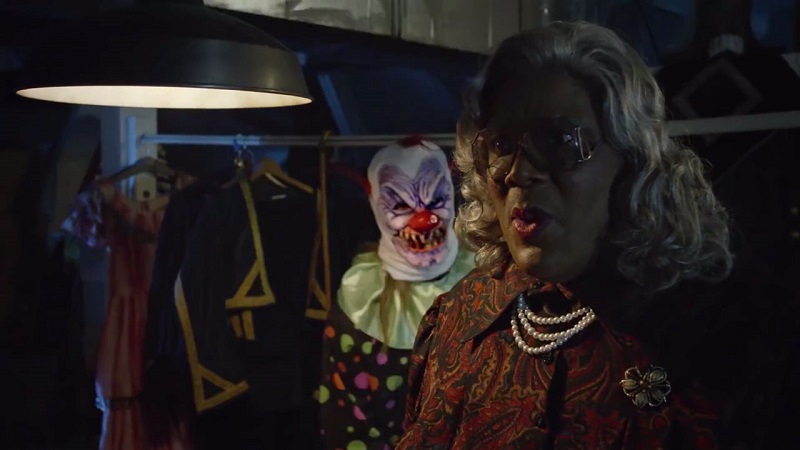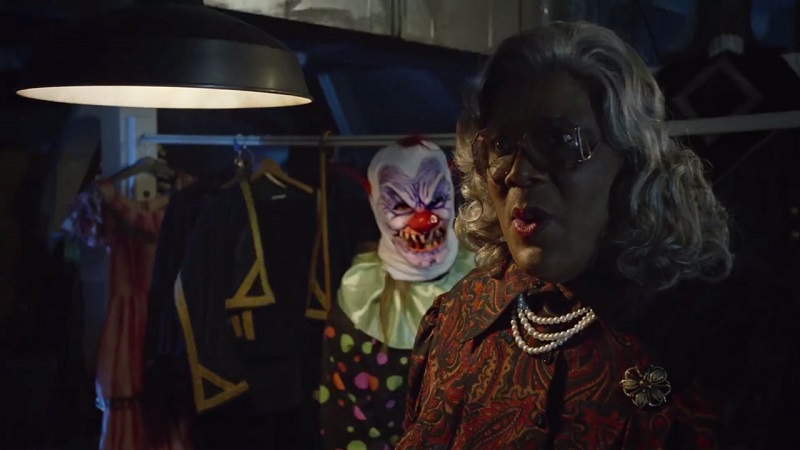 The racial and stereotypical humour either works for you or it doesn't. While I don't find the jokes in this movie offensive, I don't particularly find them very funny either.  In fact, the humour of its lead characters are pretty much taken from the previous movies. And Perry knows it, not being afraid to fill the movie with a variety of in-jokes that poke fun at its key characters.
As for the cast, every character feels way too stereotyped and almost desperately portrayed. There are no layers to these characters – what you see is what you get – whether it be dumb jock, clueless girls or morally ambiguous older folk. That Perry is probably the most competent actor of the bunch says a whole lot for the quality of acting that you can expect from this movie.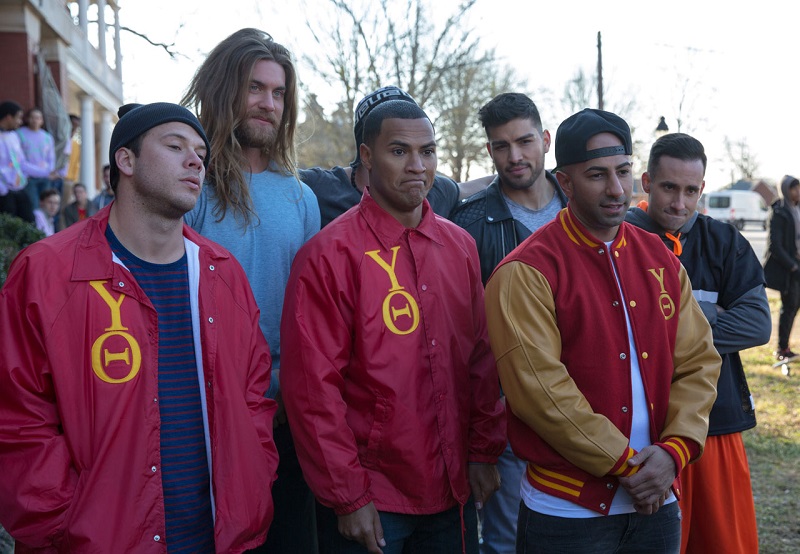 I haven't watched every Madea film and I don't intend to catch up on the ones I've missed, but it's probably safe to say this is not the worst Madea movie in the bunch. It's sadly still not a very good one. It takes a special talent to turn movies like this into a success franchise and Perry is definitely that talent. I really hope we will soon see the last of Perry and his horrendous wig, but after Boo! A Madea Halloween still made a bucket load of cash, we are likely going to be in store for a few more iterations of this particular franchise. And perhaps that's the scariest thing about this movie.
Boo! A Madea Halloween is out now on DVD
Last Updated: March 2, 2017
Boo! A Madea Halloween

It may be a Madea movie that attempts to add some scares to it, but this is very much a Madea movie. It's perhaps not the worst of the bunch, but its still not a good movie. If you want to watch this to get some laughs, the joke's on you.