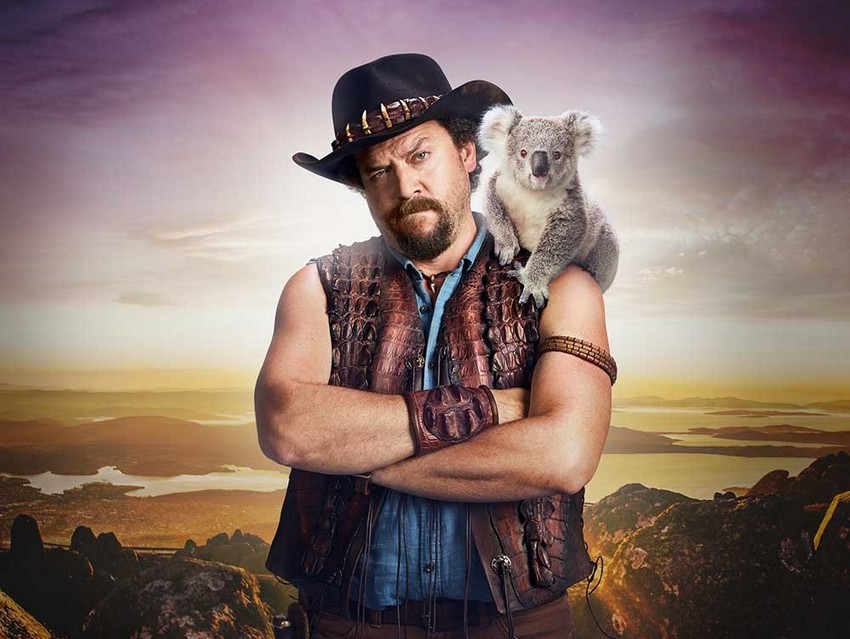 *Looks at calendar* Yep, I'm not going senile. It's definitely still January and April Fools Day is still over 10 weeks away. But with that realisation, I'm all out of ideas as to exactly what the hell is going on here as a trailer dropped over the weekend which seemingly is for a sequel to classic 1980s Australian-American action comedy Crocodile Dundee. I say "seemingly" because this came out of absolutely nowhere, with not even a hint before now of a sequel even being in production.
But wait, as it gets even more surprising as Dundee: The Son of a Legend Returns Home appears to star American funnyman Danny McBride as the estranged son of Paul Hogan's original titular outdoorsman who has to track down his dad who has gone missing. Also missing? Any evidence as to WHERE IN THE HELL THIS MOVIE CAME FROM?! Whatever its source, it's here now and here's a trailer and synopsis to prove it.
Crocodile Dundee is back. Well, actually, he's missing in the Outback. And the only person who might be able to find him is the loudmouthed American son no one knew he had. Introducing Danny McBride as Brian Dundee, this son of a legend is forced to channel his Aussie roots as he embarks on the adventure in the land down under. It's time to live up to the family name.
You know, even rereading what I wrote earlier and having just watched that trailer, I'm still not sure that this isn't some secret FunnyOrDie sketch or something. If it is nothing but a prank, it's a pretty good one as the film has an official site that's even given us a couple of production pics.
Despite the fact that there's zero production info to be found anywhere – like who even wrote and directed this movie?! – People Magazine appear to be completely convinced that this is actually a real thing with an "exclusive first look" article that even gets a quote from the 78-year old Hogan who confirms that he'll be returning as Mick "Crocodile" Dundee in this new film.
Crocodile Dundee is a film that has stood the test of time. It was a defining moment in my life and one of my proudest accomplishments. Throughout the past few years, I've been thinking about how to bring Dundee to a new generation. I'm excited to introduce the new Crocodile Dundee to the world and look forward to sharing more news about those involved very soon.
As for McBride and his Brian Dundee – who according to the official site "grew up a complete city kid… unlike his dad" – the Eastbound & Down and Vice Principals star reveals exactly how he prepared to revive this once-great franchise.
I'm not going to lie to you, to be a real Crocodile Dundee, I think 95% of it is the vest and then 5% is just being able to not fall down and stay on your feet.
As for when Dundee: The Son of a Legend Returns actually hits cinemas, well that's just as surprising as this trailer as according to People Magazine it will be releasing in the middle of this year. If this is real, that is.
Last Updated: January 22, 2018