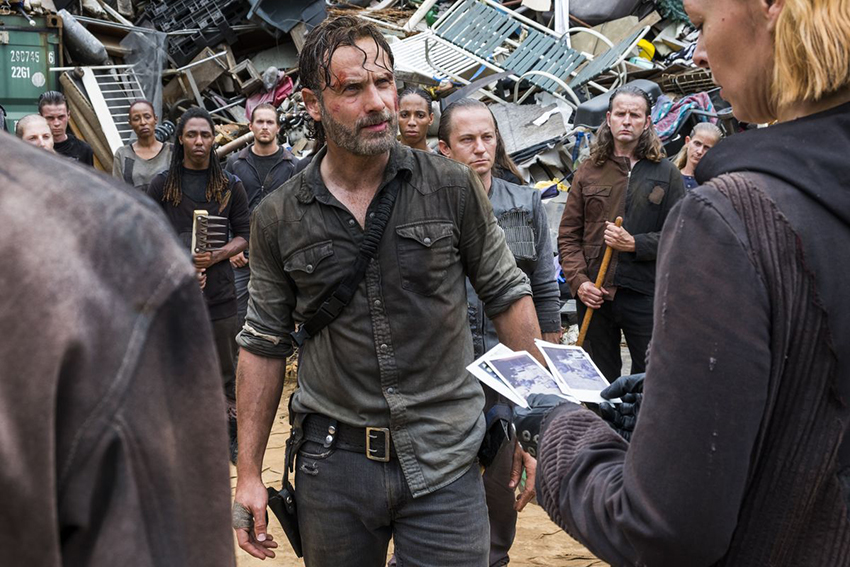 When The Walking Dead eventually returns for its upcoming ninth season, it's going to be with some big changes. We've already heard that stars Andrew Lincoln and Lauren Cohan will only be returning for half a dozen episodes before exiting the show despite their respective characters, Rick and Maggie, essentially being the comic book zombie drama's de facto leads (Norman Reedus' Daryl is being promoted to series lead). But now some new details are starting to emerge that paints a very different picture to where we left Rick and co after the recent season 8 finale.
For one thing, season 9 won't be picking up in the immediate aftermath of said finale but will instead be seeing a time jump, as brand new showrunner Angela Kang explained to Insider.
We're working on a season that has a really fresh look and feel. We're playing with time in this season, so we get to kind of jump forward in the story.
For fans of Robert Kirkman's original comics, this should actually not come as much of a surprise. In the source stories, there was a two-year time jump after Rick's war against the villainous Negan concluded, and it looks like the TV series is possibly just following suit. Prequel spinoff series Fear The Walking Dead has just experienced its own time jump to actually bring it parallel to The Walking Dead in season 8 and allow Lennie James' Morgan to move over to it.
As for The Walking Dead's time jump, Kang didn't reveal any details about it or whether it will lead into Rick and Maggie's departures. In fact, she didn't address the latter at all. She did reveal though that when we meet this cast again – whenever that will be – that there were "some exciting things" in store for Anne, the former leader of the Scavengers known as Jadis.
Yeah, we've got some really great moments and great stories for them. I think we're going to see Anne in a way that people will be very surprised by seeing a different aspect of her character.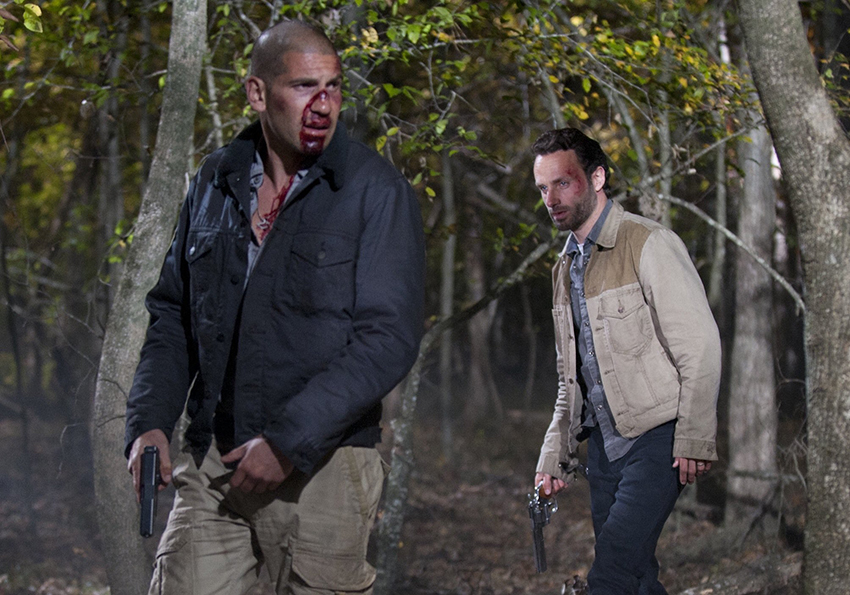 Speaking of seeing a character in a surprising manner, after a bit of rumour and speculation sparked by him being spotted near the set, it's now been confirmed by TV Line that actor Jon Bernthal will be reprising his role as Shane in the upcoming season 9. As some of you may recall, Rick's former best friend and eventual unhinged rival met his end during season two after Rick stabbed him in the heart before Rick's son Carl put a bullet in his zombified head. That rather definitively final fate combined with the fact that Bernthal is only set to appear in one episode for now, would seem to imply that Shane will be returning as part of a flashback or as some type of hallucination.
The latter already happened in season 3 when Rick imagined he was seeing Shane, so there's definitely precedent. Could his appearance maybe have something to do whatever prompts Rick to leave the group? That would certainly be a good hypothesis give the two men's relationship.
The Walking Dead season 9 is currently busy shooting, but no official date has been given yet for the season premiere.
Last Updated: June 22, 2018