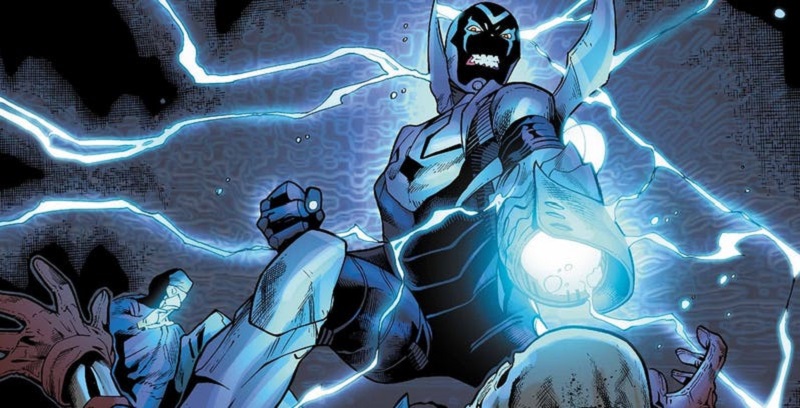 Thanks to some poor decision making on the part of Warner Bros, thinking of movies that feature the big DC Comic heroes like Superman and Batman leaves you with a bad taste in the mouth. Or like you've just taken a punch in the gut. Which is probably what Warner Bros is starting to realise as they look to rebuild their reputation with comic book movies by instead focusing on some of the lesser known DC heroes instead.
One such minor character in the DC Comic world is that of Blue Beetle, a heroic identity that was originally used by Dan Garret and Ted Kord and is now taken by Jaime Reyes, who the movie will look to focus on. That decision is rather significant for the sake of diversity, as it would make the movie, should it get made, the first Latino-led superhero movie. According to a new report from The Wrap, Gareth Dunnet-Alcocer (Scarface remake, Miss Bala) has been hired to write the script for the planned movie, with no director or star attached to the project yet.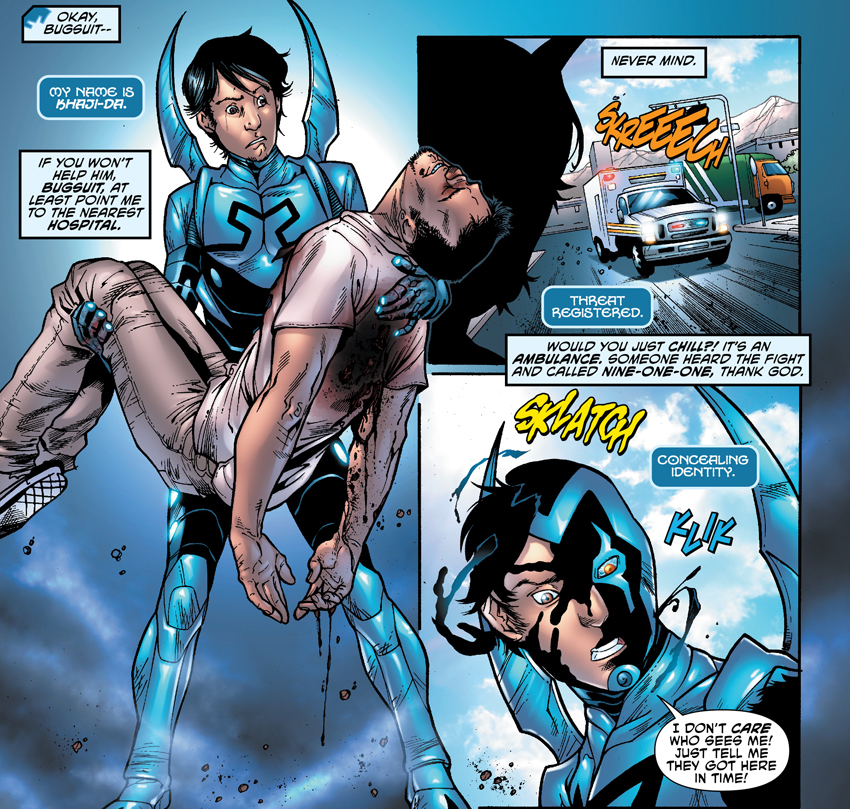 Introduced after DC Comics' big universe rebooting Infinite Crisis event, 15-year old Reyes becomes a superhero – much to the dismay of his big family – after discovering a piece of highly advanced alien technology known as a scarab, which bonds with and grants him the ability to wear the blue armoured suit at a moment's notice. Despite a brief appearance in Smallville, Young Justice, Injustice 2 and his own short lives comic series, Blue Beetle is one of those DC characters that hasn't really been explored much for mainstream audiences and never for movie audiences. And it's those movie audiences which generally tend to prove critical in boosting the popularity of comic book characters as it opens up the more mainstream world to their existence.
Blue Beetle has no release date as yet and considering Warner Bros is already working on many DC-related projects at the moment, I wouldn't expect it out soon. However, it is nice to see them finally explore more characters from the DC catalogue than simply more Superman and Batman movies. Hopefully, they don't ruin these characters as well with poor movies though.
Last Updated: November 30, 2018