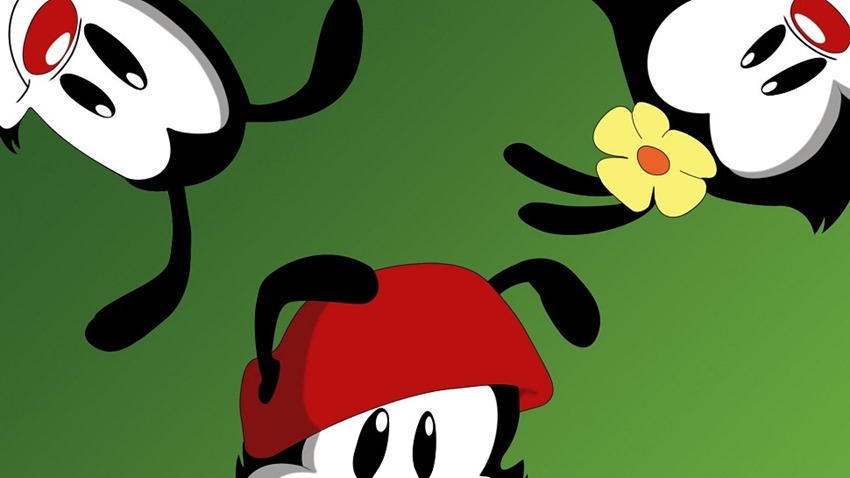 We're living in a second golden age of animation at the moment. TV has some of the best cartoons on offer, from Regular Show through to Starr Vs The Forces of Evil. While the current line-up on any given afternoon is leagues better than the early 2000s reliance on dubbing cheap Japanese animation (I SAT THROUGH THREE F***ING SEASONS OF BEYBLADE) it still pales in comparison to the mid-90s.
This was when animation really found its stride. Extreme Ghostbusters, Freakazoid, Darkwing Duck and man I could just go on and on until Geoff hits me with the manual reset button that he calls a crowbar to the skull. Out of all of those cartoons however, only one of them was…zany. Wacky to the max even. With baloney in its slacks. If your head isn't already buzzing with the sound of a very familiar theme tune, then you clearly never spent your afternoons watching Animaniacs.
Animaniacs was unheard of at the time. It was beautifully animated, gorgeously scored with symphonic melodies and the humour was sharper than the smell of Camembert cheese. It was delightfully on point, introduced a ton of great characters to kids and was also home to some of the filthiest jokes that ever managed to slip past a network censor. "No no, I said FINGERPRINTS!". It's the kind of show that would be perfect for today's political and social climate then. Which according to IndieWire, is happening.
HELLOOOOOOOOOOO NUUUUUUUUUURSE!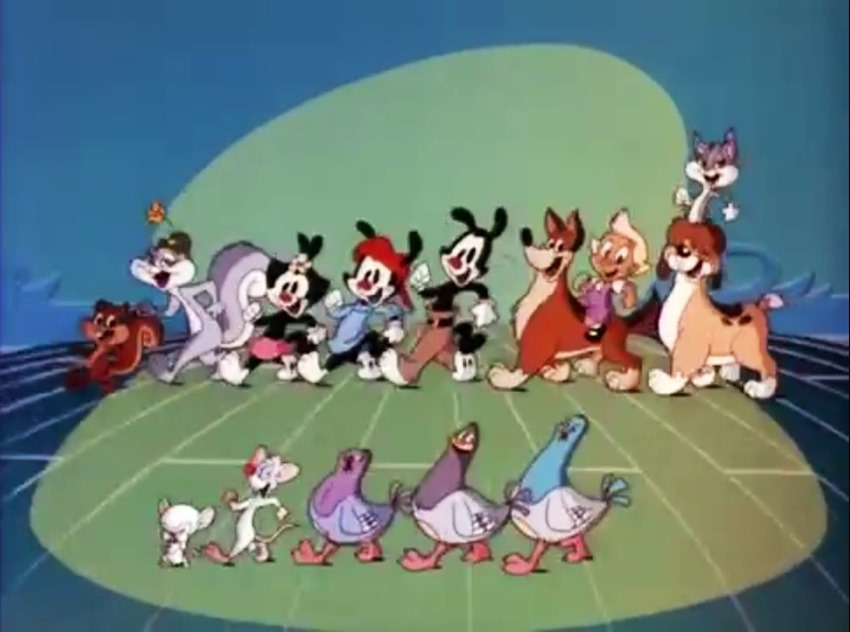 Almost two decades after the Warner Brothers (And their sister Dot) were last broadcast, comes news that Steve Spielberg's Amblin Entertainment is looking at rebooting the trio of troublemakers. Warner Bros. (And their lawyer Dot) have yet to comment on these rumours, but you can thank Netflix for the revived interest in the siblings and the rest of their extended cast.
The show has done gangbusters numbers on that streaming platform, as all 99 episodes are available to watch online provided that your subscription is up to date. With nostalgia running high at the moment, Warner Bros. are pondering a reboot. Hell, if Disney can bring back Duck Tales, then now is the right time to revive the likes of the Goodfeathers, Slappy the Squirrel and the rest of the Animaniacs.
Now give me an episode where the Warners run amok in the Oval Office while cracking wise about a certain president and I'll be in heaven. Especially if said episode ends with the return of the Wheel of Morality:
Wheel of morality turn turn turn, tell us the lesson that we should learn: Don't perform open-heart surgery on yourself.
Last Updated: May 31, 2017